This Pricey Restaurant Offers Plenty of Deals -- Uptown's 'Stella's Fish Cafe' Restaurant Review
Posted by Dena Hodnett on Sunday, September 8, 2013 at 12:00 AM
By Dena Hodnett / September 8, 2013
Comment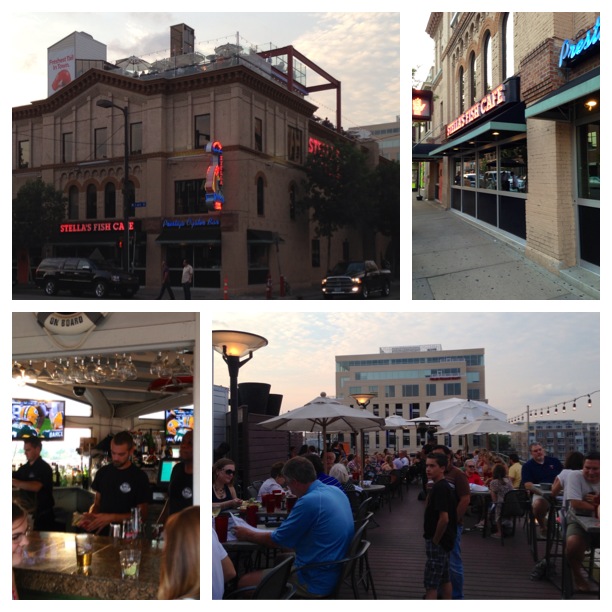 The stars recently aligned -- my husband and I had a rare (child free) Friday night out! We headed out to the bustling streets of Uptown. We definitely wanted to hit up Stella's Fish Cafe for their popular Happy Hour -- we were so happy we did. First, the drinks...I ordered the Grape Crush -- a mix of grape pucker, Stoli Citrus muddled with lemon & limes and a splash of soda. Warning: do not arrive thirsty as this drink tastes like a jelly bean and goes down FAST. Feeling in the Friday night spirit I immediately ordered another drink as my husband gave me that, "Are you sure?" look. This time was the Kinky Tini which was just as delicious, a mix of Stoli vodka, Kinky liquor (don't know/don't care) and pineapple juice.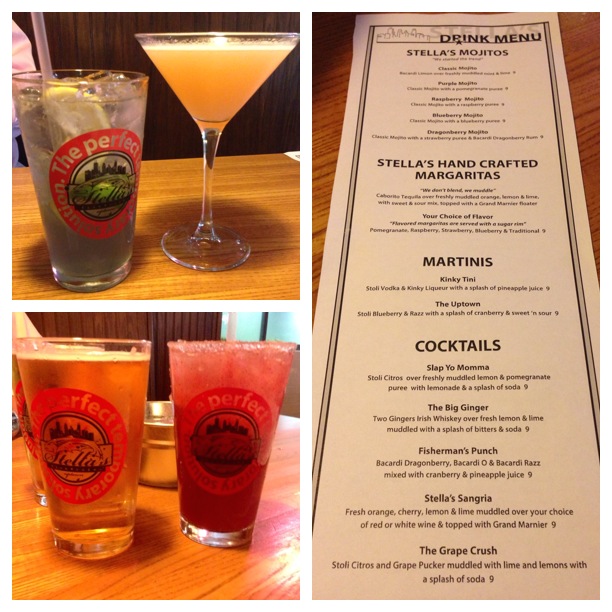 My husband was happy with his happy hour 2 for 1 beers. We ordered the Champagne Mussels (reg $13.95/$6 HH) and the Crab & Artichoke Dip (reg $14.95/$6 HH) to start. Both were excellent -- full flavored and quite a bargain at the happy hour prices. We also ordered the Gorganzola Table Bread off the regular menu. The bread was so disappointing. Skip it. Trust me.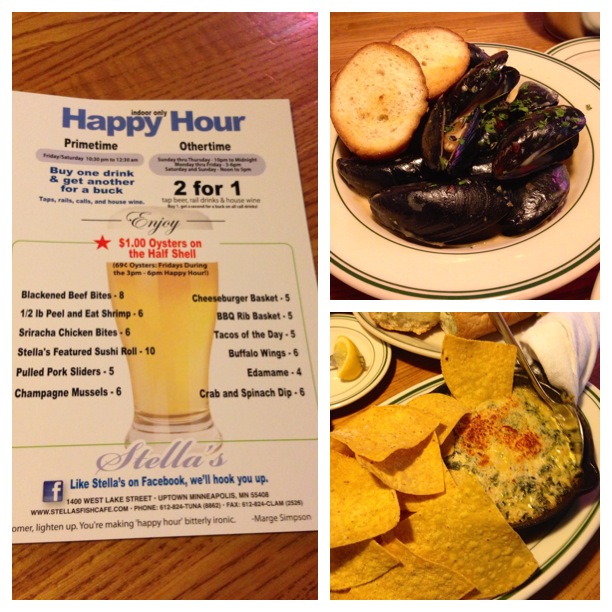 Our server was pleasant and kept the food coming and drinks flowing. Some much so, that although getting full, we found ourselves ordering dinner and more drinks. This time I tried the touted "hand crafted" margarita available in many flavor options. I tried the blueberry and it did not disappoint. We ordered the blackened swordfish, the coconut shrimp, and a side of grilled asparagus. The first few bites were SO good. And then we realized we could not possibly eat anymore. We were so stuffed. No problem though as the server promptly boxed up our dinner (which made for a tasty lunch the next day) and we were able to walk off a little of our meal. I really had wanted to try the warm brownie batter dessert, but it was not meant to be. We enjoyed the view on their very cool roof top deck. Beautiful views and amazing people watching.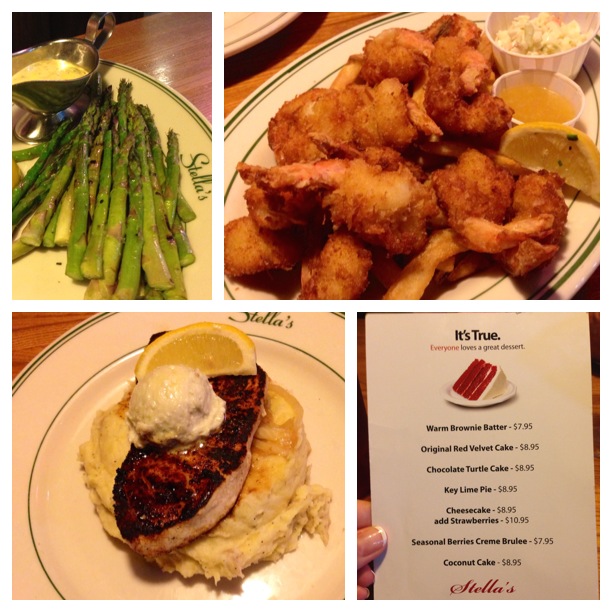 The overall Stella's experience was one that I would happily repeat. The only thing that would have made it better was if our favorite friends had been able to join us on our impromptu night out. Stella's is definitely perfect for a group gathering with its ample seating in the bar, restaurant, and deck. They have great drinks and quality food. Our bill ended up over the $100 mark, but we felt like we got a full evening's worth of goodness, so it didn't seem like a painful amount. Funniest part of our evening was as we were leaving, a sloppy drunk older man came stumbling in with two scantily clad very obvious working girls. The couple exiting the restaurant behind us looked at us with wide eyes and asked incredulously if that was what they thought it was? Yep -- my husband and I told them. Well, we're from Iowa, they told us, and we don't see that when we go out to eat. Welcome to Uptown, welcome to Uptown. Photos via: Dena Hodnett