Though Utterly Unfunny, Chelsea Handler is Telling Jokes at Target Center on Sunday for Money
Posted by Brent Lee on Thursday, April 10, 2014 at 12:00 AM
By Brent Lee / April 10, 2014
Comment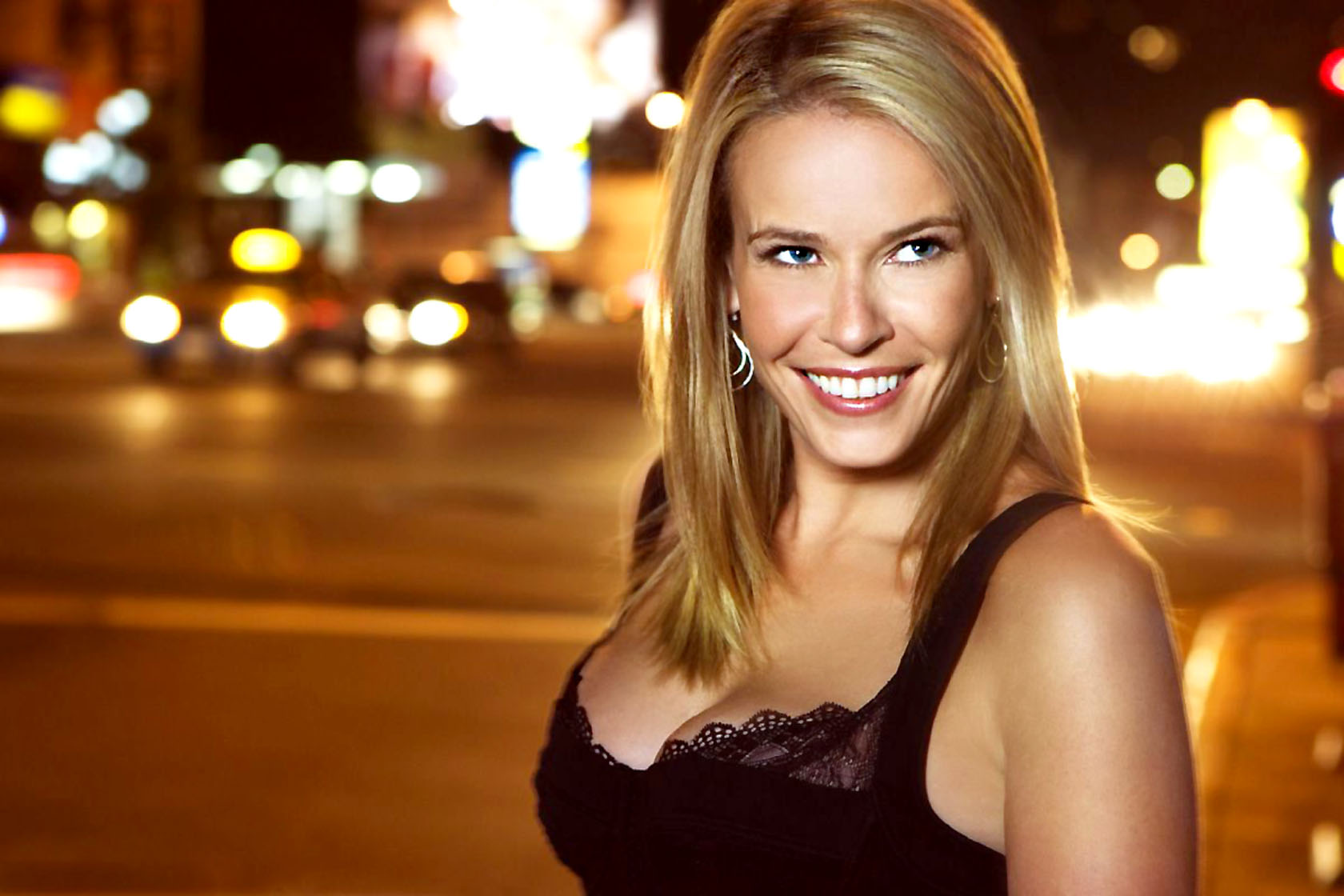 Chelsea Handler is
reportedly
leaving her late night E! network show
Chelsea Lately
when her contract expires later this year. According to other
reports
, her name had been bandied about as a possible replacement* for David Letterman, who
announced
he will be stepping down as the host of CBS's
Late Show
in 2015. On April 13 — this Sunday — Handler is bringing her act to Target Center. Her stop in Minneapolis is part of a U.S. tour promoting her "hilariously" titled book
Uganda Be Kidding Me
(I see what you did there, Chels) which was released on March 4.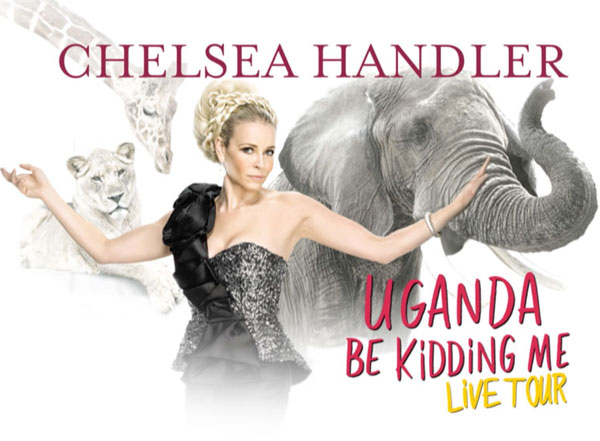 I gotta be honest: I don't think Chelsea Handler is funny —
not at all
. In fact, when I first heard her "material," someone had to explain to me that she was intending it as comedy. I admit (proudly) I've not delved too deeply into Chelsea's books or TV show, though from what I've read/seen, she's sophomoric at best — cussing a lot and relying on bathroom and sexual humor like a middle school kid who craves attention and gets it by telling dick and fart jokes at the lunch table. Handler's a hack in my mind. And though I'd rather attend a Gophers' first round NIT
game
than be exposed to any of her humor in print, let alone in person, based on her widespread popularity, I'm clearly in the minority. According to her bio on the Target Center's
website
, Ms. Handler's books sell
well
:
"A leading nonfiction author, Handler had three books ranked at #1, #2, and #3 on the Bestseller Lists simultaneously on March 28th, 2010 and currently has four bestselling books in print – a remarkable feat for any author. "Her first book, My Horizontal Life: A Collection Of One Night Stands (Bloomsbury Publishing), sold over a million copies in more than 20 countries. Are You There, Vodka? It's Me, Chelsea (Simon Spotlight), Chelsea Chelsea Bang Bang (Grand Central Publishing), and her most recent Lies That Chelsea Handler Told Me (Borderline Amazing/A Chelsea Handler Book) all debuted at #1 on the New York Times Bestseller List."
And her shows sell
out
:
"In 2010, Chelsea partnered with Live Nation and Belvedere Vodka for the Chelsea Chelsea Bang Bang comedy tour, which was extended three times, drawing more than 250,000 fans in 44 markets and grossing more than $16 million. In 2011, she brought along her friends and regulars from Chelsea Lately on her Lies That Chelsea Handler Told Me comedy tour, which sold out in the top 20 US markets."
Whatever Chelsea's doing — no matter how lame and unfunny it is to me — America is shelling out cold cash to read and see it.
Uganda Be Kidding Me Live
is at Target Center on Sunday, April 13th. The doors open at 7 pm and the show starts at 8. Ticket prices are (inexplicably and outrageously) priced between $59.50 and $69.50 and details can be found
here
. Congrats, Chels. Only in America can adults tell Jr. High-level jokes while charging 70 bucks a head to make their living. You go, girl — whatever pays the bills.
Author's Note:
*The idea that Chelsea Handler could "replace" David Letterman according to any reasonably accurate definition of the word "replace" is so absurd it feels morally wrong just to type it — the idea borders on heresy and/or treason.
Update:
On Thursday, Stephen Colbert was
reportedly
named as David Letterman's successor thereby averting the global comedy crisis that would have ensued had Chelsea Handler been handed the keys to the hallowed
Late Show
and allowed to turn it into
Amateur Hour Starring That One Women Who Swears A Lot and Tells Crude Stories
. Images via: Instinctmagazine.com — Google — Thewire.com