Three Reasons the Vikings Should Pick Johnny Manziel Tonight
Posted by Brent Lee on Thursday, May 8, 2014 at 12:00 AM
By Brent Lee / May 8, 2014
Comment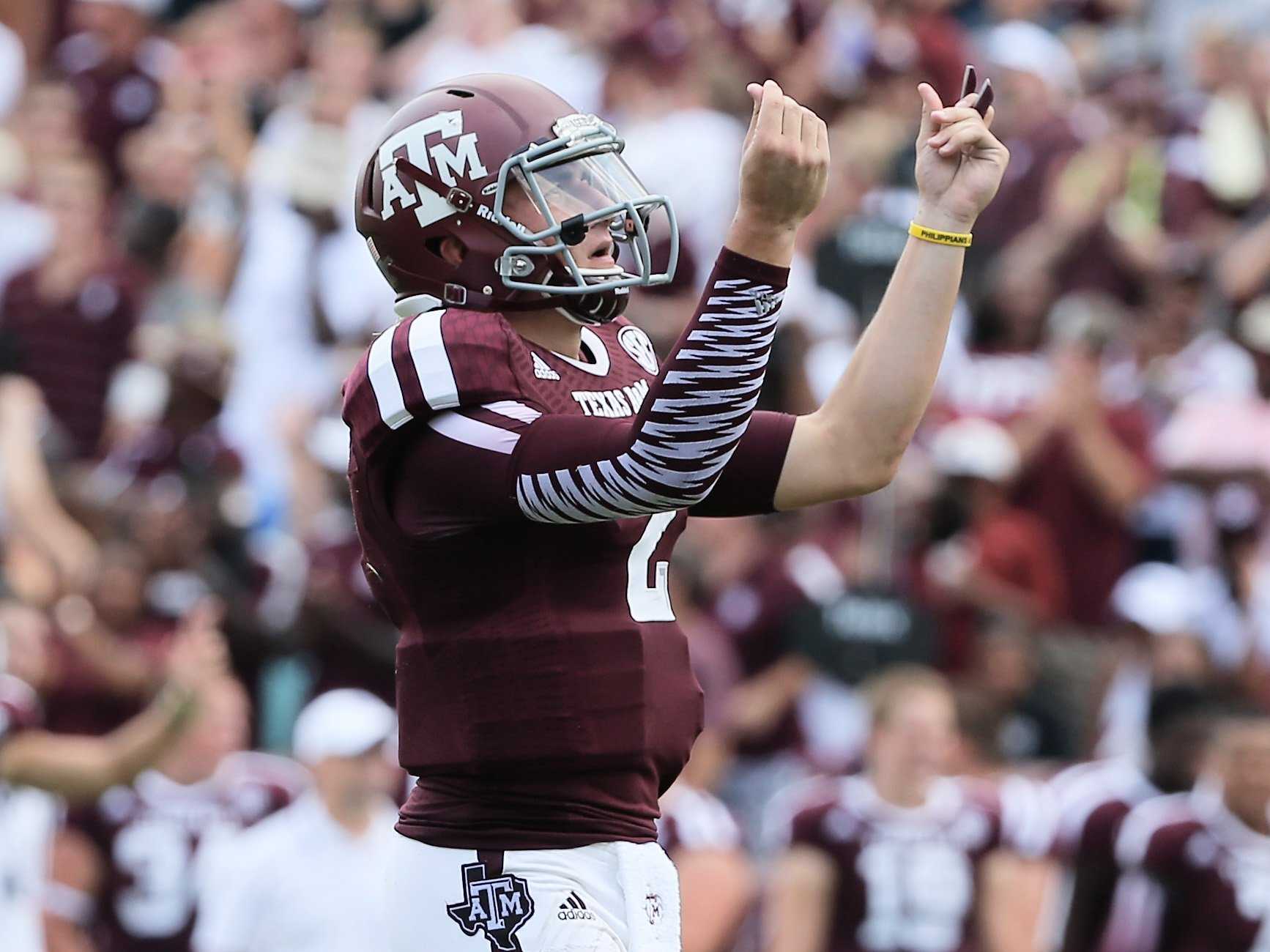 I don't like Johnny Manziel.
Not at all
. He's far too arrogant and cocky for my taste. Here's a 21-year kid who has the world at his fingertips, and instead of being humble and grateful, he celebrates after throwing touchdown passes by pretending to count his money. #growupkid #tacky That said, as much as I like my athletes to be humble and
dignified
, the NFL scoring system does not currently award any points for being a nice guy. Moreover, big egos and
big mouths
are aplenty in pro sports, and if you want to build a winning team, you're going to have (at least) a few guys in your locker room who happen to think they are God's personal gift to this world. Being a good coach involves managing grown men who behave like children (See 'Exhibit A') and getting the best out of them on the field come Sunday afternoon. [caption id="attachment_243995" align="aligncenter" width="570"]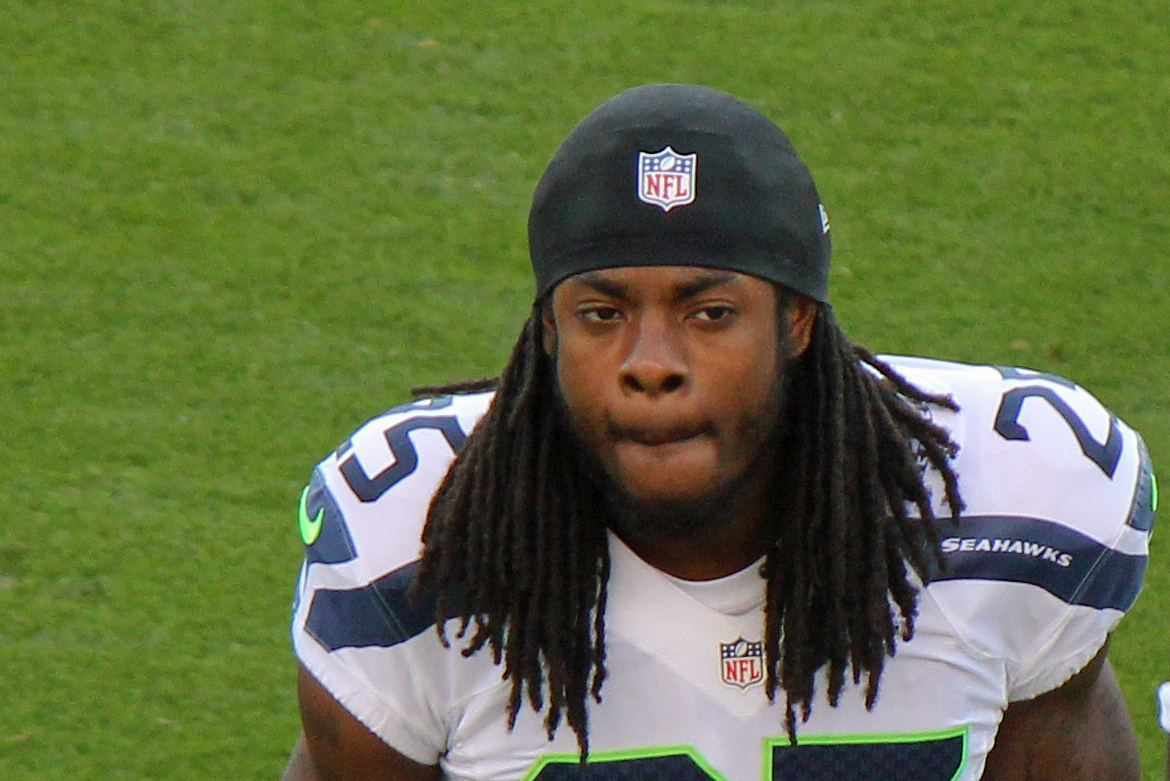 Exhibit A[/caption] Hence, regardless of his apparently high level of jackass-ness, the Vikings should pick Johnny Manziel tonight if they want to win more games over the next several years. Johhny Manziel
is
the right pick. Depending on which of the seven billion mock drafts you trust, he probably will not be available at number eight — though stranger things have happened in
fiction
and reality. But if he is on the board, the Vikings should ignore their other needs and take a chance on Johnny Manziel. (I think it might even be worth trading up to get him, though it depends on the price they'd have to pay.) Here are my three reasons why the Vikes should pick Johnny Football:
#1 — Johnny Manziel had a staggeringly epic college football career AND knows how to win.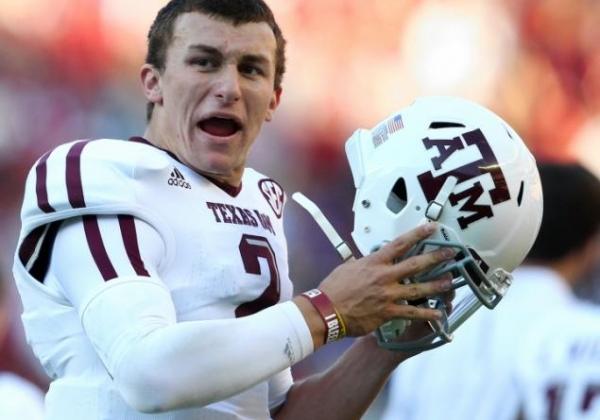 There is plenty of valid speculation about how, or even if, Manziel's abilities will translate well into the professional game. I think skepticism is warranted, as we've seen "can't-miss" college studs transform into "can't-play" NFL duds too many times to count. (See Troy Smith, Andre Ware, Geno Toretta, et al, ad nauseum...) That said, Johnny Manziel was just plain
spectacular
in college, and I think his achievements ought not be so quickly dismissed or overlooked just because of the failures of other great college QBs. As a redshirt freshman in 2012, Manziel threw for 3,700 and 26 TDs. He rushed for an additional 1,400 yards and 21 TDs en route to winning the Heisman Trophy, becoming the first freshman to ever do so. Just. Plain. Dominant. For his encore performance during his sophomore year in 2013, Manziel upped the ante in many respects. While rushing for "only" 759 yards and 9 TDs, he increased his passing totals to 4,100 yards and 37 TDs in fewer total passing attempts. His completion percentage, TD/Interception ratio and passer rating all improved as well, and he showed signs of possessing the capability of being a pure passer. More than just his stats, Manziel knows how to win football games — against top teams — and be the quarterback/leader for squads that are relevant winners. In 2011 — the year before Manziel took the reigns at QB — the Texas A&M Aggies went a paltry (7-6) including a (4-5) record in the Big 12 Conference and a win in something called the 'Meineke Car Care Bowl of Texas'*. A&M was quaterbacked by now-NFL starter Ryan Tannehill, who has shown some promise in the pros. Enter Johnny Football.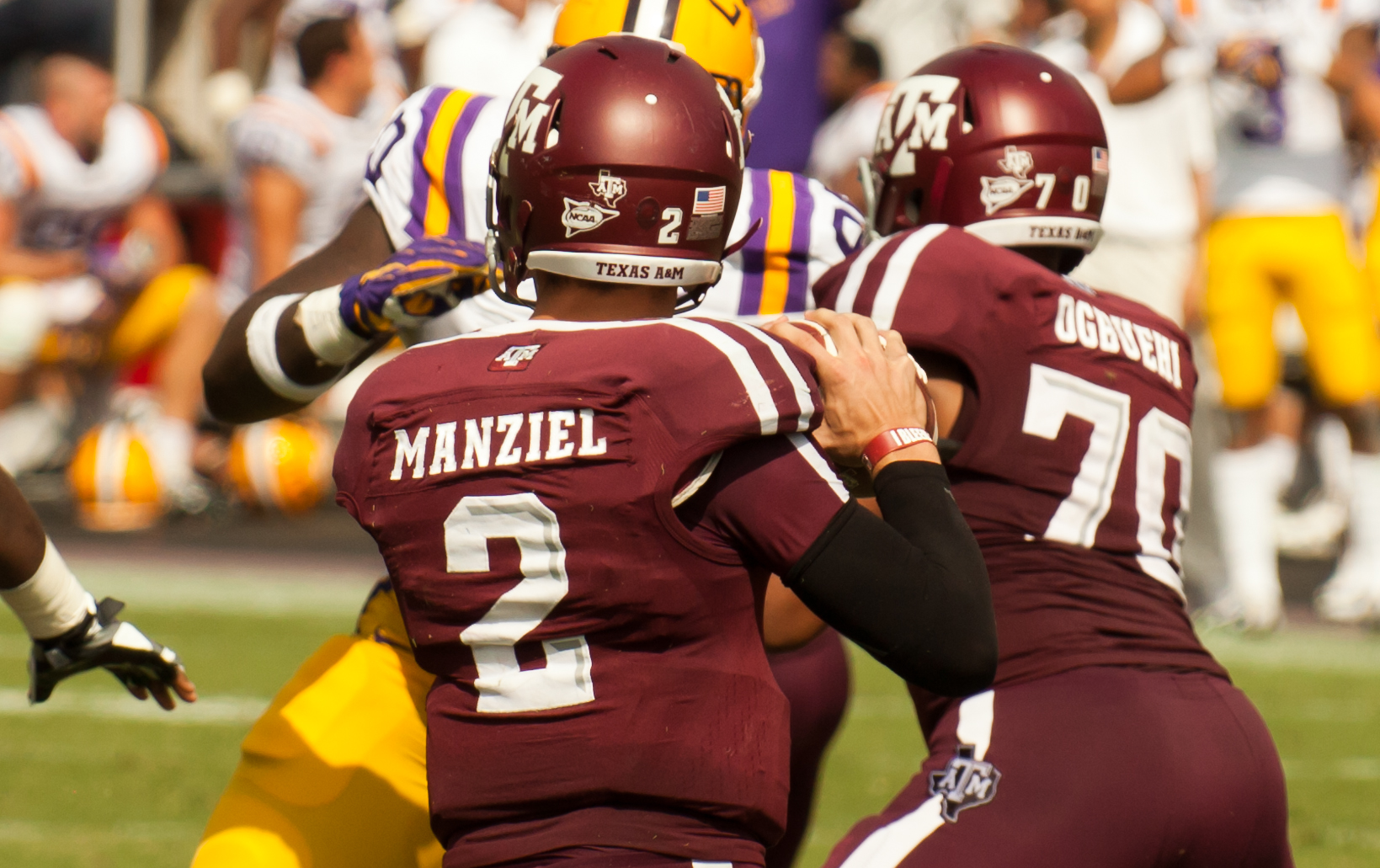 In 2012 with 19-year old Manziel at QB, the Aggies went (11-2) and finished as the 5th ranked team in the nation after dominating the Oklahoma Sooners in a bowl game (Cotton Bowl) that is actually respectable. Not only that, but the Aggies got better while in a much tougher conference — they moved to the SEC in 2012 — and beat the #1-ranked Alabama Crimson Tide 29-24 on the road
in
Tuscaloosa. For some perspective, it was the arguably the best Texas A&M season since 1956, when Bear Bryant was the head coach.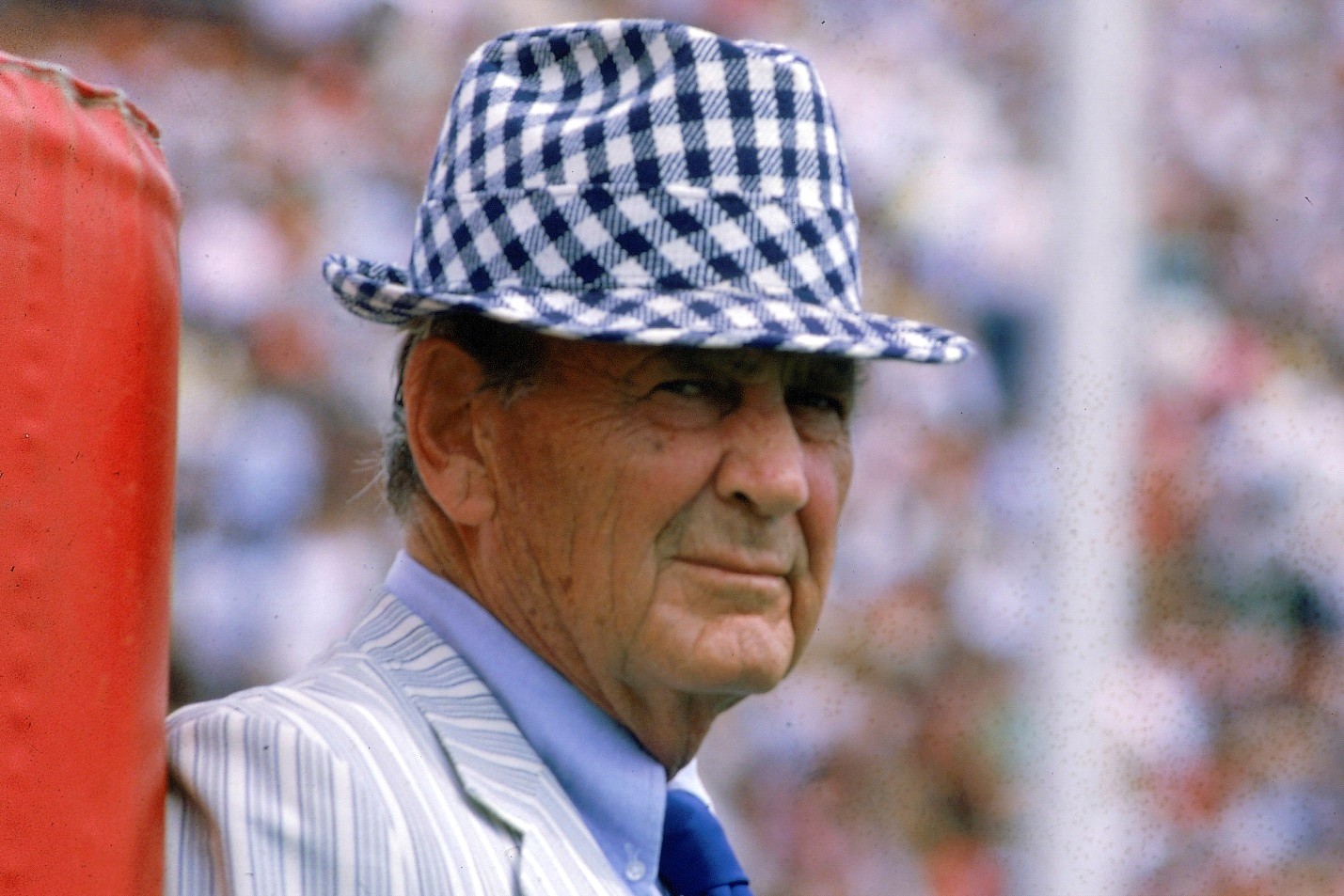 In 2013, the Aggies continued their success, going (9-4) with all four losses coming to ranked opponents, including a 49-42 loss to #1 Alabama and a 21-28 loss on the road to #5 Missouri. When Johhny Manziel was on the field in college, anything was possible. Manziel made Texas A&M instantly potent — The Aggies could beat any team in the nation on any given Saturday. Some guys just find ways to win — Manziel seems to be one of those guys.
#2— Johnny Manziel has the highest upside of any quarterback in the draft AND I believe he provides the best chance for the Vikings to experience a quick turnaround now.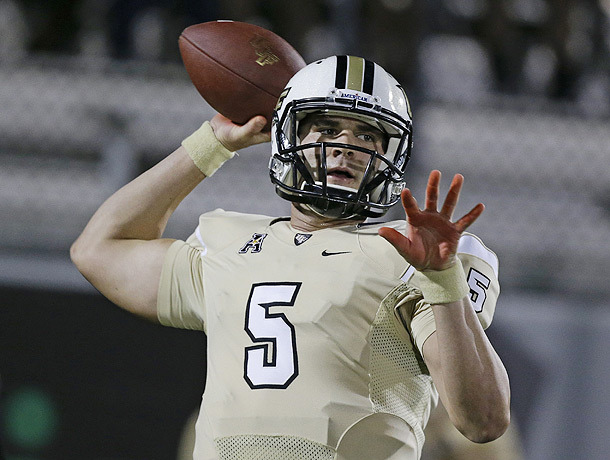 Blake Bortles? The the most compelling aspect of Blake Bortles is his
girlfriend
. Teddy Bridgewater? Yawn. His
struggles
during pro day and personal team workouts are being completely overblown, but he's still not intriguing to me at all. Derek Carr? Who? I'm bored with every other quarterback in this draft. And with all due respect to
Matt Cassel
and Christian Ponder, the Vikings need a
real
quarterback Johnny Manziel's upside is unlimited. He might be a bust, but he might also be a Hall of Famer. After the Christian Ponder experiment/debacle, I think it's about time the Vikes took a chance on a guy who might be awesome versus a guy who is a "safe pick." Manziel could become the next Fran Tarkenton or the next Brett Favre (just
ask
Brett Favre). He could also become the next Tim Tebow**. But I think he is worth the risk because his upside is as high as any player in this year's draft.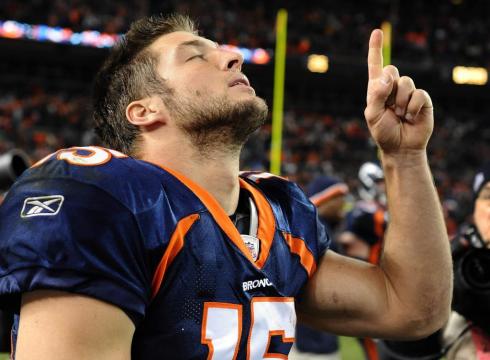 The Vikings
should have traded
Adrian Peterson. But they didn't. Given that fact, they have a quickly shrinking window of time where they might be a relevant team
IF
they add a dynamic quarterback who can find ways to make plays — Johnny Football is that guy. If the Vikings draft Bortles, Bridgewater, Carr or some defensive back or linebacker, they will undoubtedly be
poor to mediocre
in 2014. If they draft Manziel, there is a chance they capture lighting in a bottle next year. If he can grasp the NFL game, he'll be the type of guy who opposing teams find it difficult to gameplan against. And there is also a chance he'll go on to be an iconic Vikings QB for years to come. You've got Peterson. You've got Patterson. You got Jennings and Rudolph and Simpson. Plug Manziel into that cache of weaponry and see what happens.
#3 — Not picking Johnny Football will hurt like hell if he ends up being really good AND Vikings Fans already have plenty of things to feel bad about.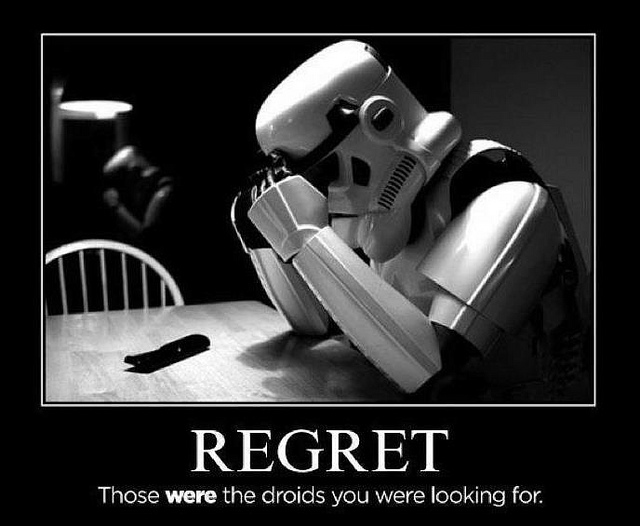 Generally, I don't believe in regret — it's such a useless emotion. But I do believe the Vikings and their fans will rue the day they passed on Johnny Football if he is available at pick number eight tonight and they don't call his name. I think there is a chance Manziel is going to be all over SportsCenter for the next decade. I think he might become a human NFL highlight reel — and it will sting every true Viking fan watching him blossom into even more of a household name than he already is. I think back to when the Vikes took Adrian Peterson at number seven in 2007. There were questions surrounding his struggles with injuries in college. There was no doubt surrounding his ability, but pundits found reasons to to be skeptical about Peterson, and some considered it a stretch to spend a top ten pick on a guy who'd started only 22 of 31 games in college.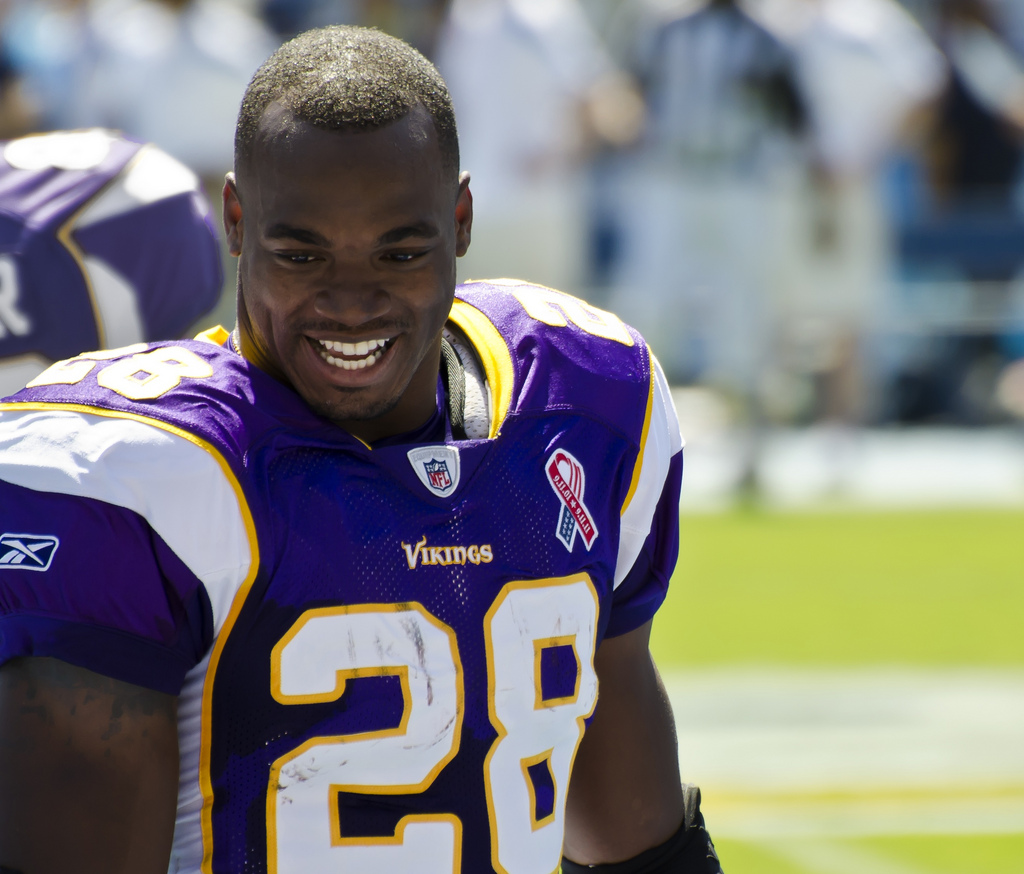 But we made the right pick in 2007. We picked the guy with the highest upside, despite the questions about him. And since 2007, nearly every good thing that has happened to the Vikings (other than that one year with
this
guy) has had #28 stamped all over it. We took a chance and it paid off big time.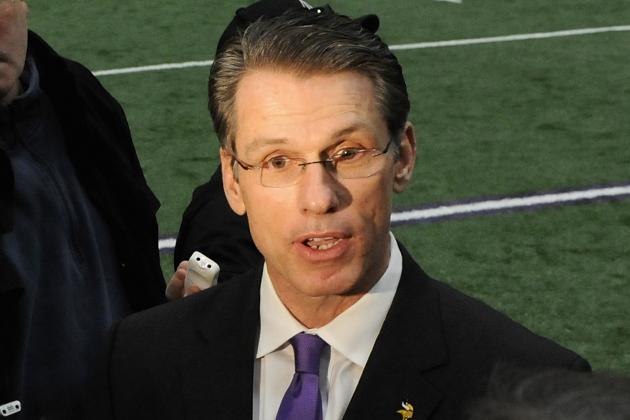 Mr. Spielman: If he is available,
pick Johnny Manziel
. There are no sure things in life or football, but there is one clear game changer in the 2014 draft, and if you have the chance to put him in a purple jersey, do it. Take a chance on Johnny Football.
Author's Notes:
*I'd recommend changing the name to the 'The Nobody Cares Bowl'.
**Johnny Manziel will never be Tim Tebow because Johnny Manziel can throw a football.
Images via: Mymindonsports.com — Wikimedia — Bloguin.com — Bleacher Report —
Guy H 
—
Thesevendeadlydays.com — thegreatamericandisconnect.blogspot.com