Timberwolves Make Two Deals
Posted by Travis Bridell on Tuesday, February 17, 2015 at 12:00 AM
By Travis Bridell / February 17, 2015
Comment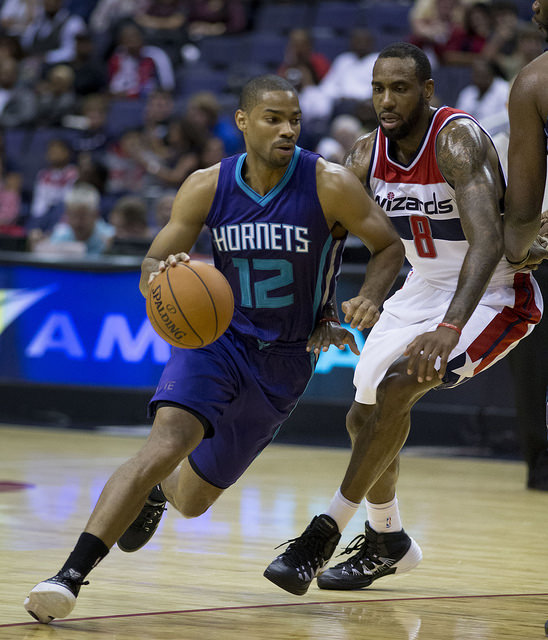 The Timberwolves are at it again. The team made deals to acquire two more players in separate deals last Tuesday. President of Basketball Operations 
Flip Saunders
sent Wolves single-game scoring record holder Mo Williams to the Charlotte Hornets in exchange for guard Gary Neal. A 12-year pro, Williams will bolster the backcourt of an underperforming 22-29 Hornets team. Williams averaged 12.2 points and 6.4 assists per game in 41 games with the team this season.
"Mo played great for us, [he] helped guide us through some tough times with a lot of veteran-type players," Saunders said.
In his fifth season, the 30-year-old Neal has a career average of just a shade under 10 points per game and is averaging nearly two assists this season in 21.7 minutes per game. The guard acquired in the
Corey Brewer trade
, Troy Daniels, will also join Williams in Charlotte. The Hornets also gave up a 2019 second-round pick while receiving "cash considerations." The deal for Neal is more about getting a three-point shooter and the pick. Williams would likely rather be playing for a team that could make the playoffs as he thought he was when he signed with the Wolves before injuries derailed their season.
"This was a difficult decision because of what Mo brought to our team and the impact he had on our young guys," Wolves coach Flip Saunders said.
In the other trade of the day, the Wolves picked up 2014 1st-round draft pick Adreian Payne for a 2017 lottery-protected first-round pick. Payne was the 15th pick but has only played 19 minutes total in three games this season on a Hawks team that has surprised so far with a 43-10 record.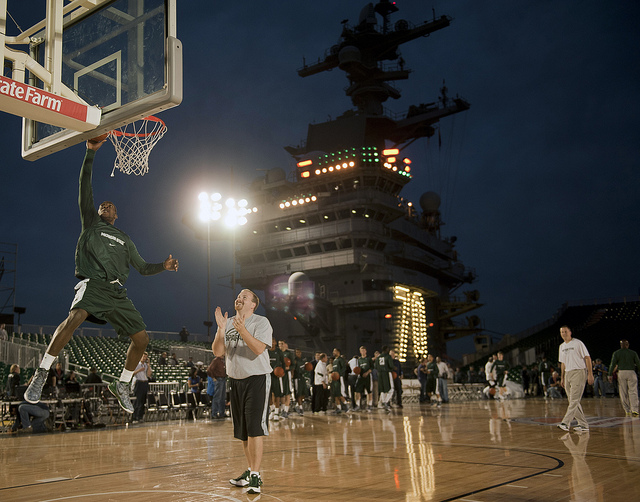 As the Wolves hold the second-worst record in the NBA at 11-41, developing young talent is their main goal for this year. Adding Payne gives the Wolves nine players who are rookies or second-year players. Payne's play at Michigan State should excite Wolves' fans for what's in store for the young frontcourt. Saunders said he spoke to close friend and Spartan's coach Tom Izzo about Payne before making the deal.
"We've liked [Adreian] for a while and look forward to seeing him grow with us in a Wolves' uniform," Saunders said.
The new players become the 20th and 21st players on the roster this season. Photos by: 
Keith Allison
 and 
U.S. Pacific Fleet