Tips for Adjusting to Life in the Big City
Posted by Leah Putz on Friday, July 18, 2014 at 12:00 AM
By Leah Putz / July 18, 2014
Comment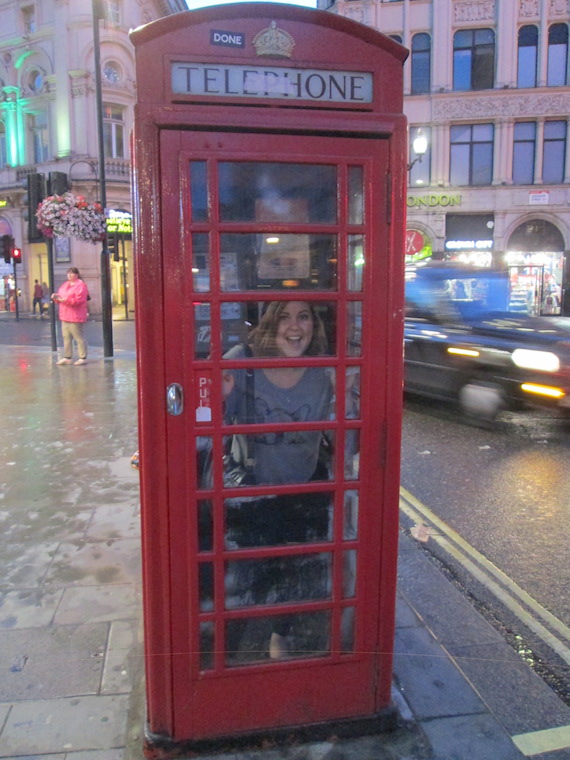 Sometimes people reach a point in their lives when they need an adventure. For most people it happens after high school or college, and they have a grand adventure to mark the beginning of their adult lives. For some people it never happens or they just don't act on it when they do. For me, my entire life has pretty much been an extenuation of this point. Finally, after a lifetime of short trips and enduring the constant desire to travel, see new places, and have new experiences, I decided it was time to pick up and move to Europe. At least for a little while. I secured an internship in London, England, for two months and have made this city my home from the beginning of July until the beginning of September. Needless to say, I've been dealing with a bit of culture shock, though it isn't the sort you would expect. I've
been to Europe
before and am comfortable here. However, I've only ever lived in suburban towns in Minnesota and Wisconsin. Moving straight from there to a city as massive as London has been quite the adjustment. But now that I've been here for a few weeks, I've collected my top five tips to help Minnesotans feel a bit more comfortable in large European cities like London.
#1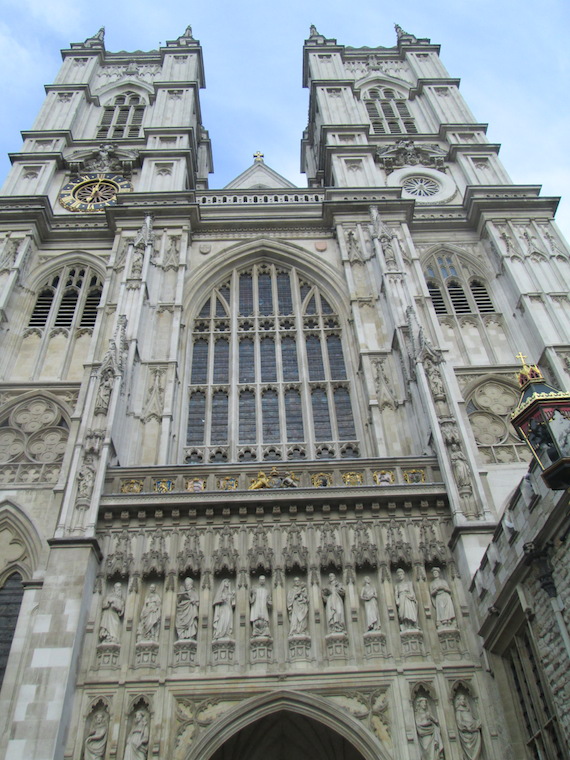 Make sure your bag isn't easily accessible. My purse has not only a zipper but a magnetic flap as well. A thief isn't going to want to try to open a flap, and then a zipper without you noticing to steal something. There are much more accessible bags on less aware people. If you seem to be aware of your surroundings and have a tightly sealed bag, thieves aren't going to waste their time on you.
#2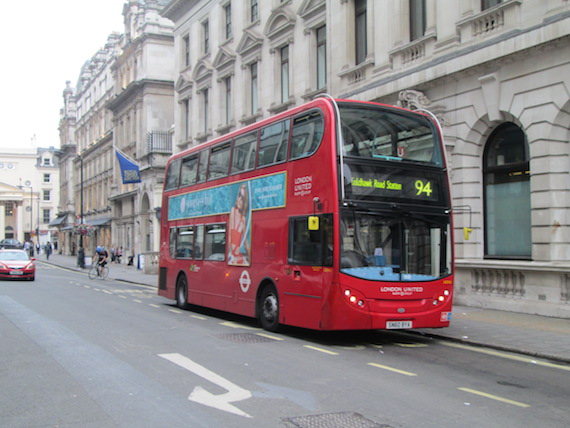 Get the Citymapper app. This app is available for free on both Apple and Android phones -- and it is a godsend. The app features cities such as London, New York, Berlin, etc., and is the easiest way to figure out how to get where you need to go. Simply put in the location of your destination and the app will give you details about how to arrive there. For London, it gives me driving directions, walking directions, bus stops and stations, as well as directions on how to get there via the Underground (London's subway system). This app has saved me a lot of confusion and frustration and I'm honestly not sure what I would have done without it.
#3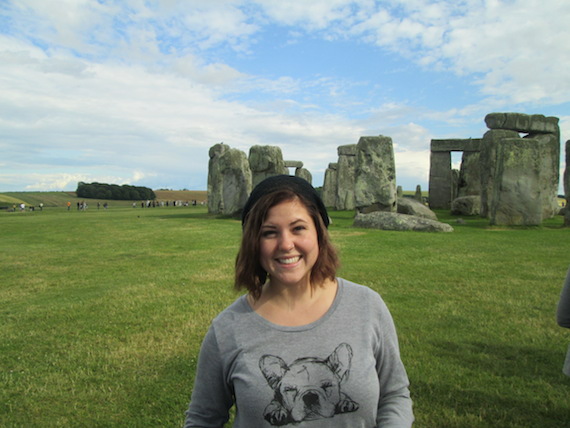 If you're staying in the city for longer than a week, schedule some excursions. I've found that after too much time in the city, I yearn for the open spaces and fresh, clean air of the outdoors. These things are often quite difficult to find in a city as massive as London. I scheduled a trip to Stonehenge, which is truly in the middle of nowhere, and it was incredibly refreshing. Sometimes the city can be rather fast-paced, noisy, and packed for a Midwesterner, especially on nice days when the tourists come out to play. Getting out even for a few hours can help to recharge your battery and feel a bit refreshed.
#4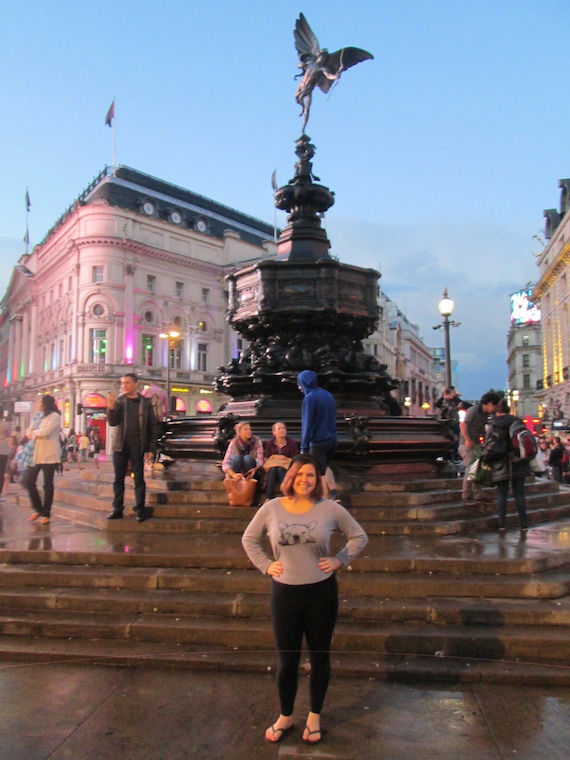 Take advantage of the free activities. You don't have to spend thousands of dollars to have an amazing time in places like London. In fact, other than food, I've haven't spent money on a single thing since I've been in London. The great thing about London in particular is the vast majority of the museums here are free. I've hit the majority of the tourist destinations, such as Big Ben, Westminster Abbey, Trafalgar Square, and the National Gallery, all without spending a dime! Often the joy of experiencing these places simply lies in seeing them in person. You don't need to dish out money for an expensive tour to have the full experience. However, this isn't always the case. I can't say that it is never beneficial to pay for a tour, but I've found that picking and choosing which tour to take is much better than paying for every tour of every attraction.
#5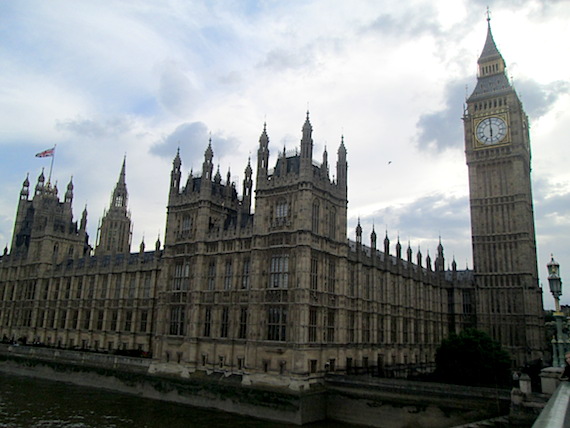 Be aware of your water intake. In Minnesota, we're used to getting water for free almost anywhere we go and having it be readily available. In London, and in Europe as a whole, this isn't the case. Even to order water with a meal, you have to pay. Sometimes it's even more expensive than
pop
! They will also bring you carbonated water. To get regular water, you have to ask specifically for "still water." Tap water is also not as safe as it is at home. It's dangerously easy to lose track of how much water you're getting and become dehydrated, especially when you're out and about. I would recommend bringing a filtered water bottle with you; otherwise you're going to be buying at least a bottle of water per day. These filtered water bottles can be found almost anywhere at home. I believe I got one at a CVS. I wish I had brought it with; it would make my life here a lot easier! If you follow these five easy steps, it should make adjusting to city life a lot easier, whether you're only visiting or living there permanently! Photos by: Leah Putz