'tUnE-yArDs' @ First Avenue
Posted by PJ Mudd on Wednesday, July 30, 2014 at 12:00 AM
By PJ Mudd / July 30, 2014
Comment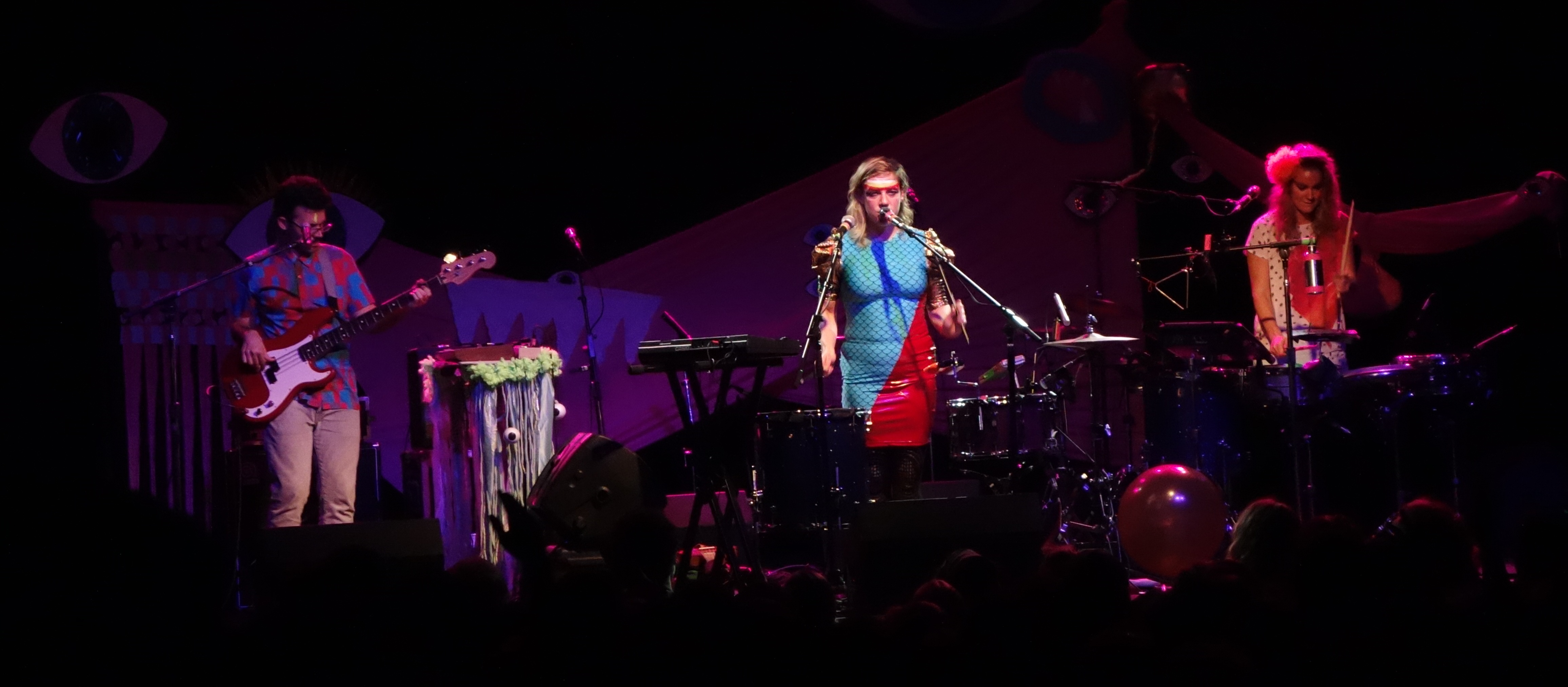 I have a confession. For the longest time I assumed Tune-Yards was fronted by a guy. It wasn't until I finally heard them being discussed that I realized the lead singer was referred to as a "her". That's not to say her, who is Merrill Garbus, voice is bad, far from it actually. Seeing her perform live not only provided an opportunity to hear her unique and distinctive voice in person, but also showed how amazing it was and the incredible range it's capable of. "There's sold out, and then there's sold out" said Garbus, describing how packed First Avenue was, with a huge smile on her face.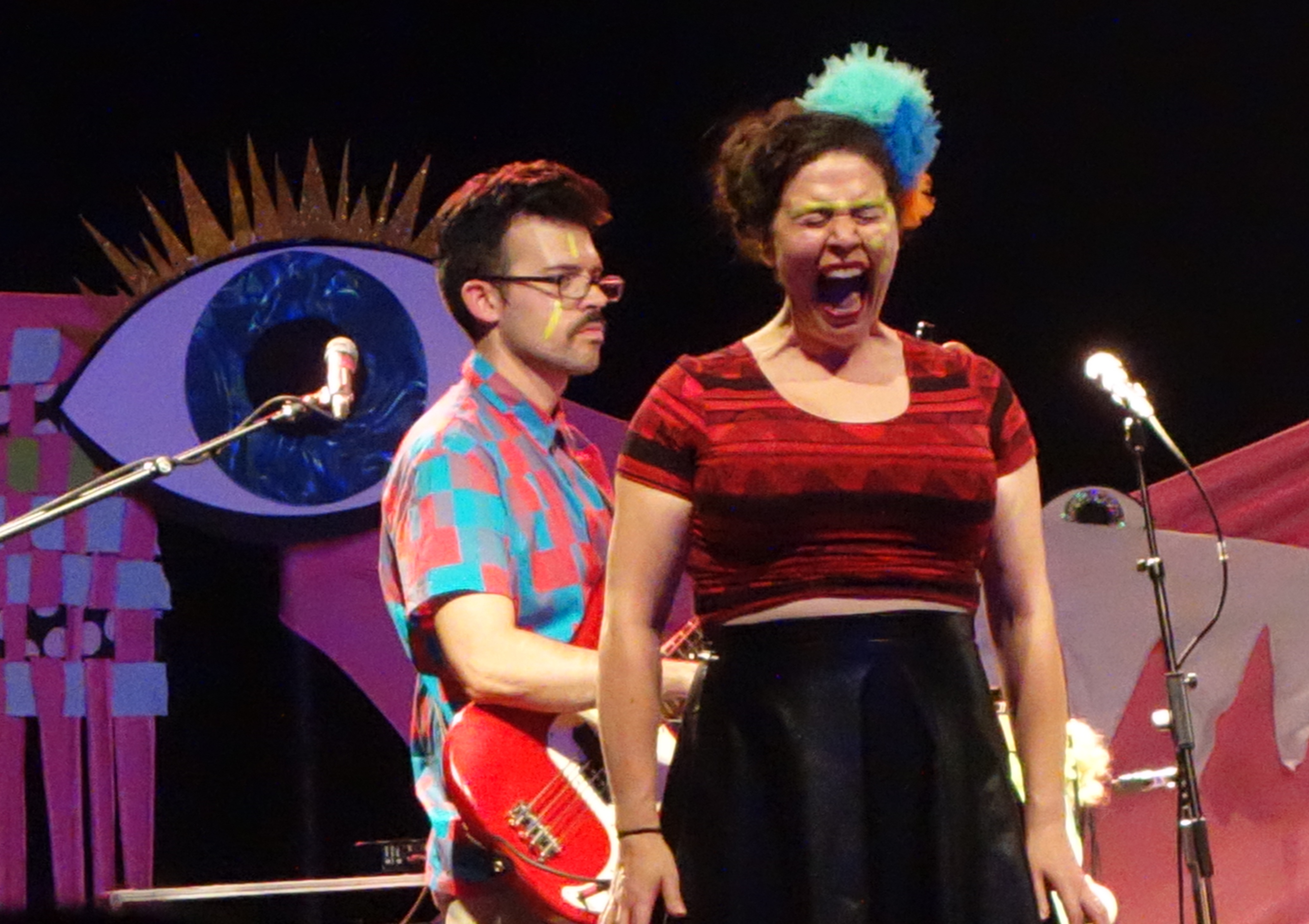 The show kicked off with Garbus front and center with a slow build of live drum looping and later segueing into a full audience clap-a-long -- everyone was captivated. Commanding her almost entire female band, with Nate Brenner on bass as the sole male member, from a drum dense station, Garbus never held back on any song that night. From pounding the drums with such ferocity she looked like she wanted to break something, to delicately plucking her ukulele, the show took us through a range of emotions.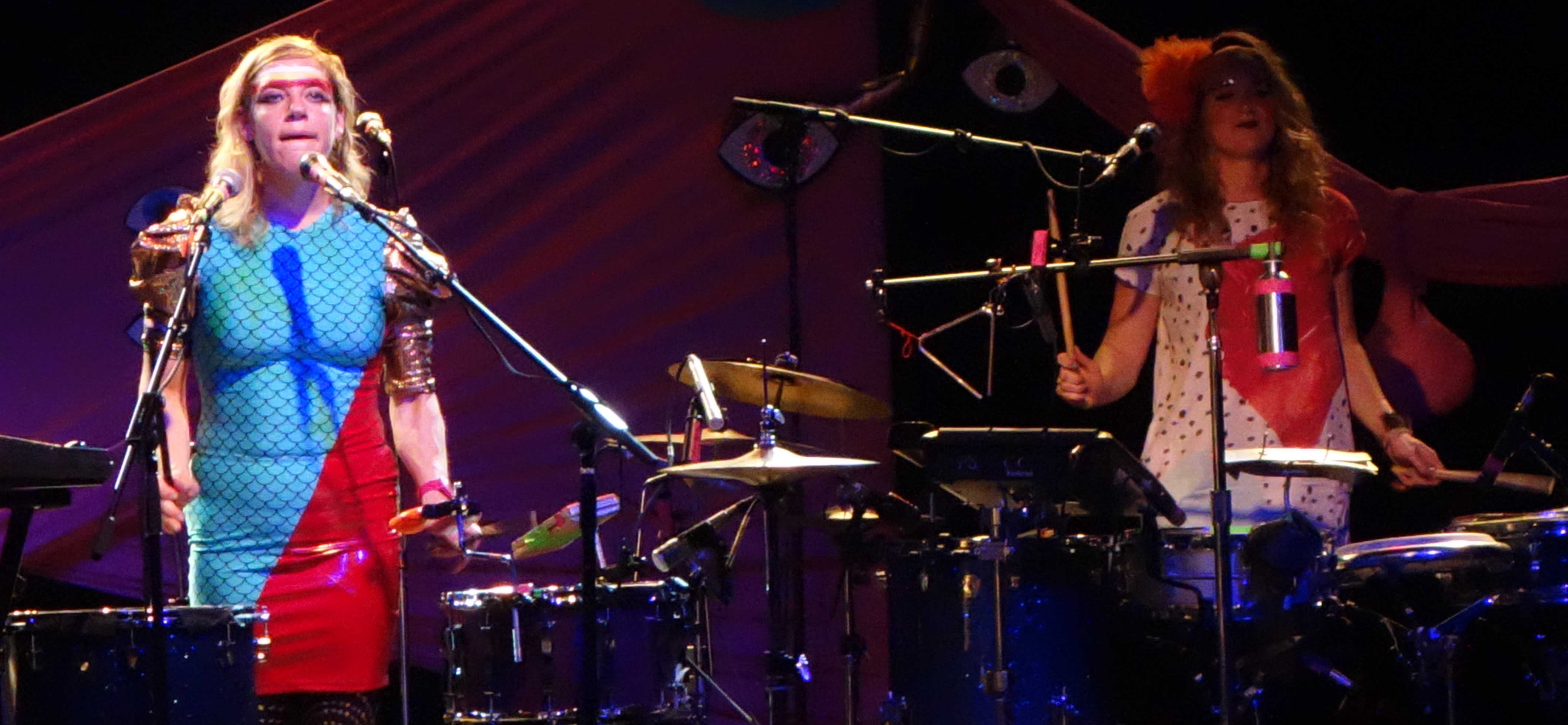 The band was outfitted in what looked like Demolition Man meets raver-like get ups playing in front of a backdrop of eye balls and a giant tongue. The band and crowd exploded on "Gangsta," their break out hit from 2011. Garbus took a moment to thank The Cedar and The Current for all they've done to help the band. She noted that when they first played "Gangsta" at The Cedar they knew they had a hit on their hands based on the response they got.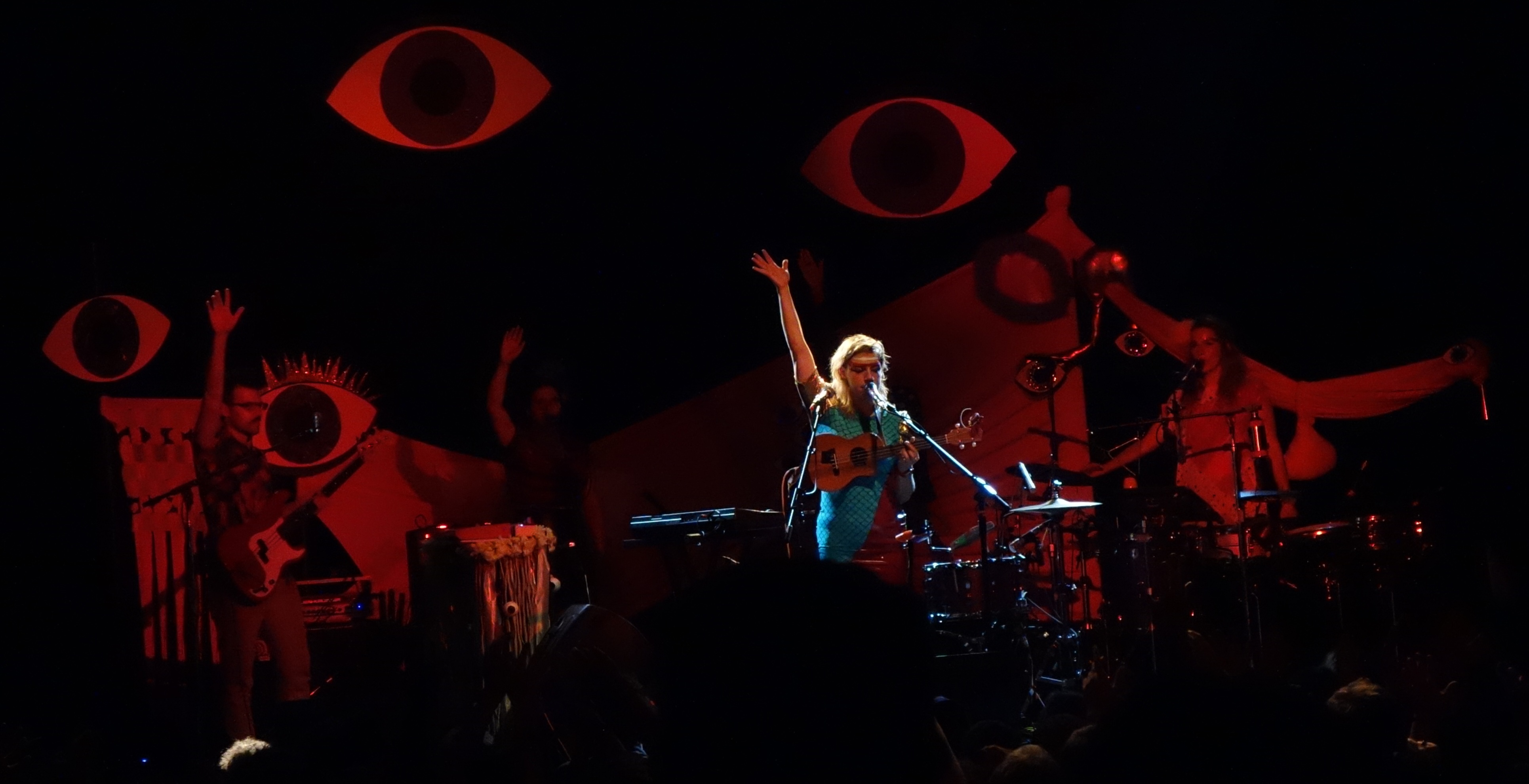 The show ended by pummeling the crowd with a few of their more recent singles, "Water Fountain," "Bizness," and "Left Behind." Garbus returned to the stage for a final mostly solo performance on her ukulele, which although was quite the opposite of the previous three songs in tempo and bass, it was no less amazing. It was a roller coaster of emotion from an unusual band, and one I'd gladly take again. Photos by: PJ Mudd