Tweet and Online Comments May Lead to Felony Charges for Minnesota Teen
Posted by Brent Lee on Wednesday, February 19, 2014 at 12:00 AM
By Brent Lee / February 19, 2014
Comment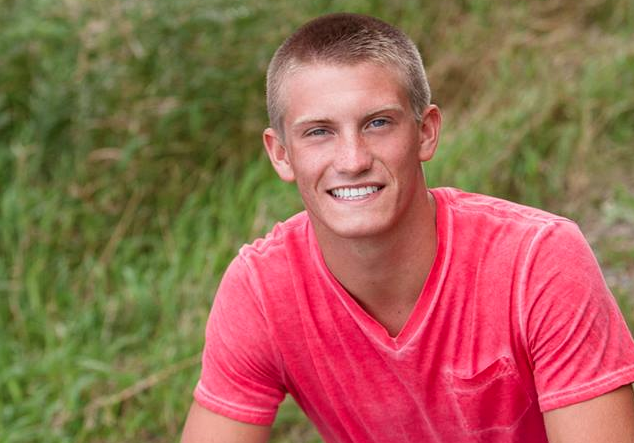 "Actually, yes" That's the simple tweet that has
reportedly
started a chain of events landing a Minnesota High School student in a storm of controversy and potential trouble. The tweet has since been deleted. 17 year old Reid Sagehorn, a senior at Roger's High School, has been suspended from school until April 22 for sending out the aforementioned two-word response to a tweet from an anonymous Twitter account accusing him of an improper relationship with a teacher. The 28 year old teacher was interviewed by police in response to Sagehorn's tweet, but officers found no evidence that "involvement" had "occurred."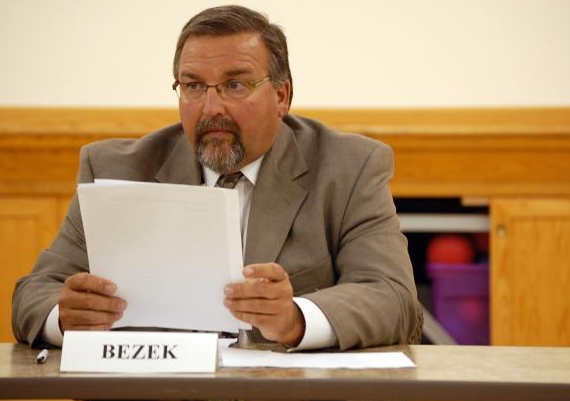 "The teacher involved, she did absolutely nothing wrong," Elk River Area Schools Superintendent Mark Bezek said.
But the tweet and investigation is just the beginning of the tumult in the community of Rogers. Today, the Star Tribune
reported
that "Sexually-charged" comments made by students on a now-removed web page could lead to felony charges, according to Rogers Police Chief Jeff Beahen. The "Rogers Confessions" page on an online social networking platform called "ask.fm" reportedly contained anonymous posts including "bragging messages, accusations and insults directed at students, teachers and others." According to Beahan, comments on the site referred to the alleged relationship between Sagehorn and the teacher, with one entry reading simply, "It's true. It happened." "That's a crime. It just wasn't a tweet that went from Jimmy to John. It got up on this anonymous website where people weren't supposed to use names." Beahen said, also adding:
"It's like screaming 'Fire!' in a crowded theater or 'I have a bomb' on an airplane," Beahen said, "If you say something on a very public forum, there are consequences. This young, innocent teacher is the victim here."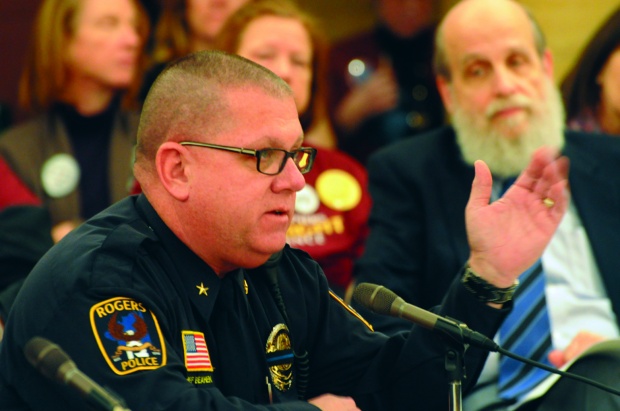 Beahen went on to say police had received a lead on Tuesday morning as to who created the controversial web page, and indicated the lead did not point to Sagehorn. He also added that Sagehorn could still be charged for his tweet.
"You have to prove intent, [that the accused] was fully aware that harm would occur," Beahen said.
Many in the Rogers community have rallied to the defense of Sagehorn, who is the captain of the school's football and basketball teams. An online petition calling for an "immediate" restoration of Sagehorn's enrollment has accumulated over four thousand signatures, and a protest was held on Tuesday morning outside the school.
"Everybody knew he was kidding," said Blake Waldhoff, a fellow Rogers High School student, of Sagehorn's tweet, "What the school has done has gotten way out of hand."
Additionally, many students wore "Free Reid" T-shirts to school on Tuesday in support of their fellow classmate, and — perhaps ironically — a #freereid Twitter campaign has generated over 1,700 tweets.
Editors Update:
 "No charges will be filed related to this case as there is insufficient evidence of a criminal offense," the Hennepin County Attorney's office said in a statement released Friday. Photos via: Google