Twin Cities Female Musicians Teaching Women to Rock
Posted by Cindy Taillefer on Monday, March 17, 2014 at 12:00 AM
By Cindy Taillefer / March 17, 2014
Comment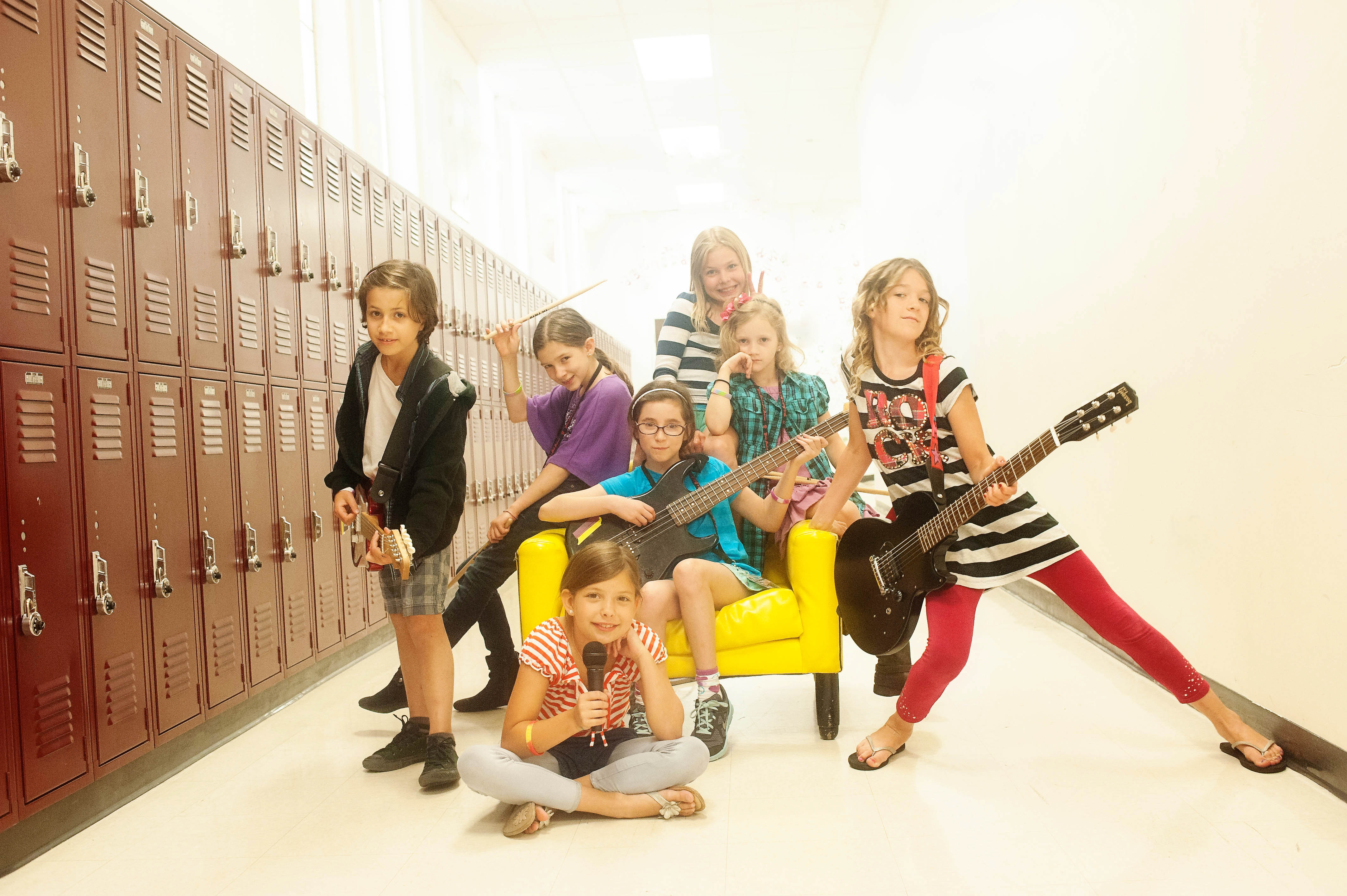 If women are making strides into territory traditionally held by men, rock music is not one of those territories. Just a turn of the radio dial will show what a low percentage of rock vocalists are women, and of them, only a handful play instruments (
Heart
comes to mind). In 2006, local bass player Jenny Case, with a couple of friends, set out to make a difference. 'She Rock She Rock' held the first "Girls Rock and Roll Retreat" (GRRR) in 2007, where girls ages 9 to 16 learn to write music and play together as bands. Since then, about 500 girls have gone through the camp. Today they are a non-profit with a weekend Ladies Rock Camp (LRC), regular jam sessions, open mic nights, classes for all ages, and Girl's Rock and Roll Retreat.
"Our vision," Case said, "is to help change the stereotypes of women in the music industry and in general, and help girls and women increase their self-confidence, take pride in work well done, ask for what they want, and gain tools that will help them achieve their dreams."
Retreats and camps are taught by local female musicians. No experience is necessary, and instruments are available for those who need them. Attendees write their own songs and form bands. The music is then performed for the public at local music venues.
"They may come in with no experience," said Case about Ladies Rock Camp, "but in three days they will be doing a rock concert at Bunkers."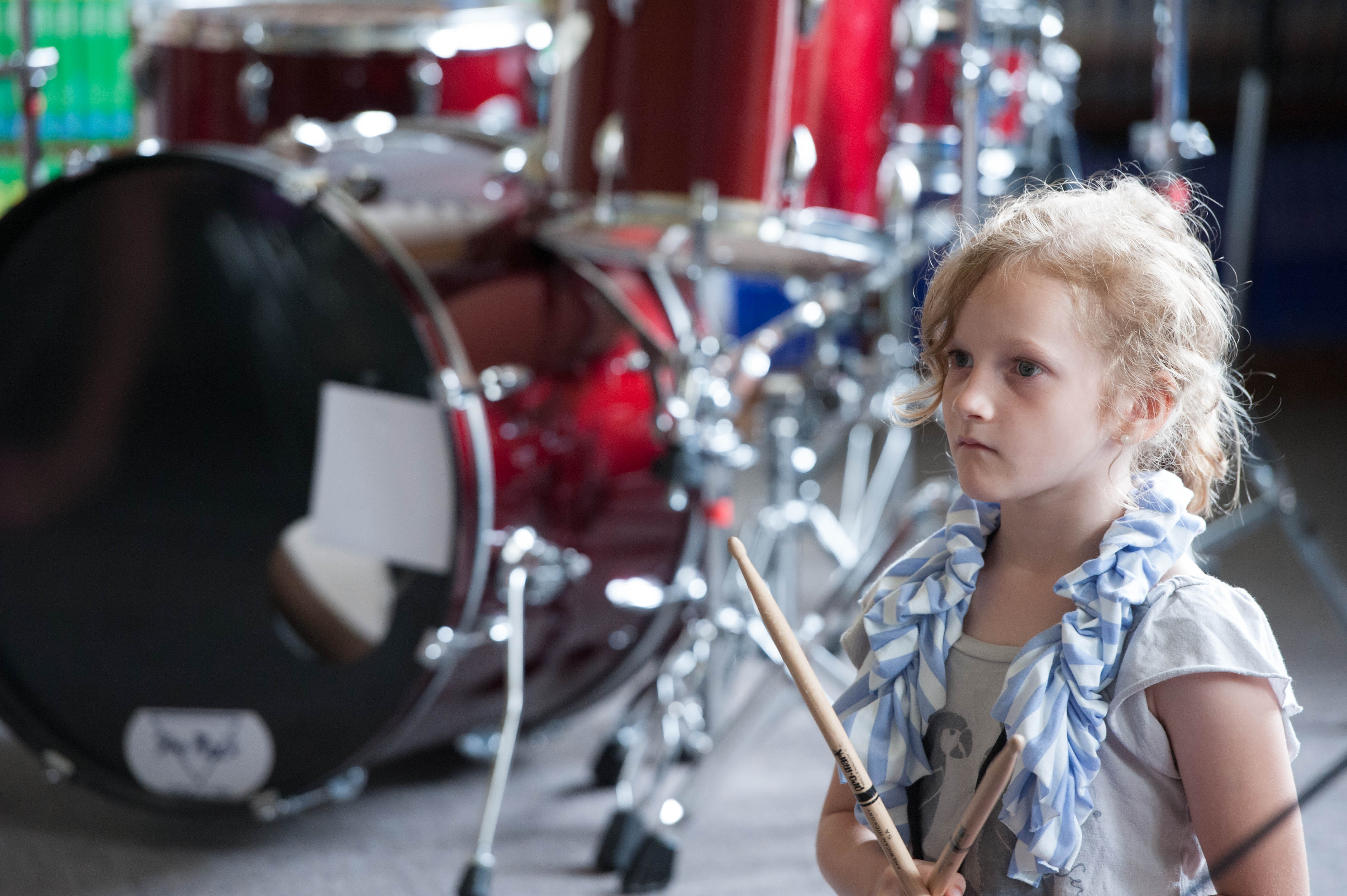 At least one band formed by teens during the first "GRRR" in 2007 is still playing together, and one of these women has recently become Program Director, while all teach with 'She Rock She Rock.' Vanessa Bray began attending classes at SRSR four years ago. According to Vanessa:
"SRSR taught me that I can play with other musicians, something I didn't think was possible." She worked on guitar solos. "Meeting Jenny (Case)," she said, "showed me that a female could make a living at music and not have to be famous."
Vanessa described a class:
"Five to seven women would get together and study the Beatles, or sixties or seventies music. Then we'd play together. At the end there would be a performance, maybe a benefit."
About a year ago, Vanessa started her own event for SRSR, an open mic night for female musicians of all ages. She talked about how great it is to see all of these women being able to open up and show what they can do. "And the music always moves me."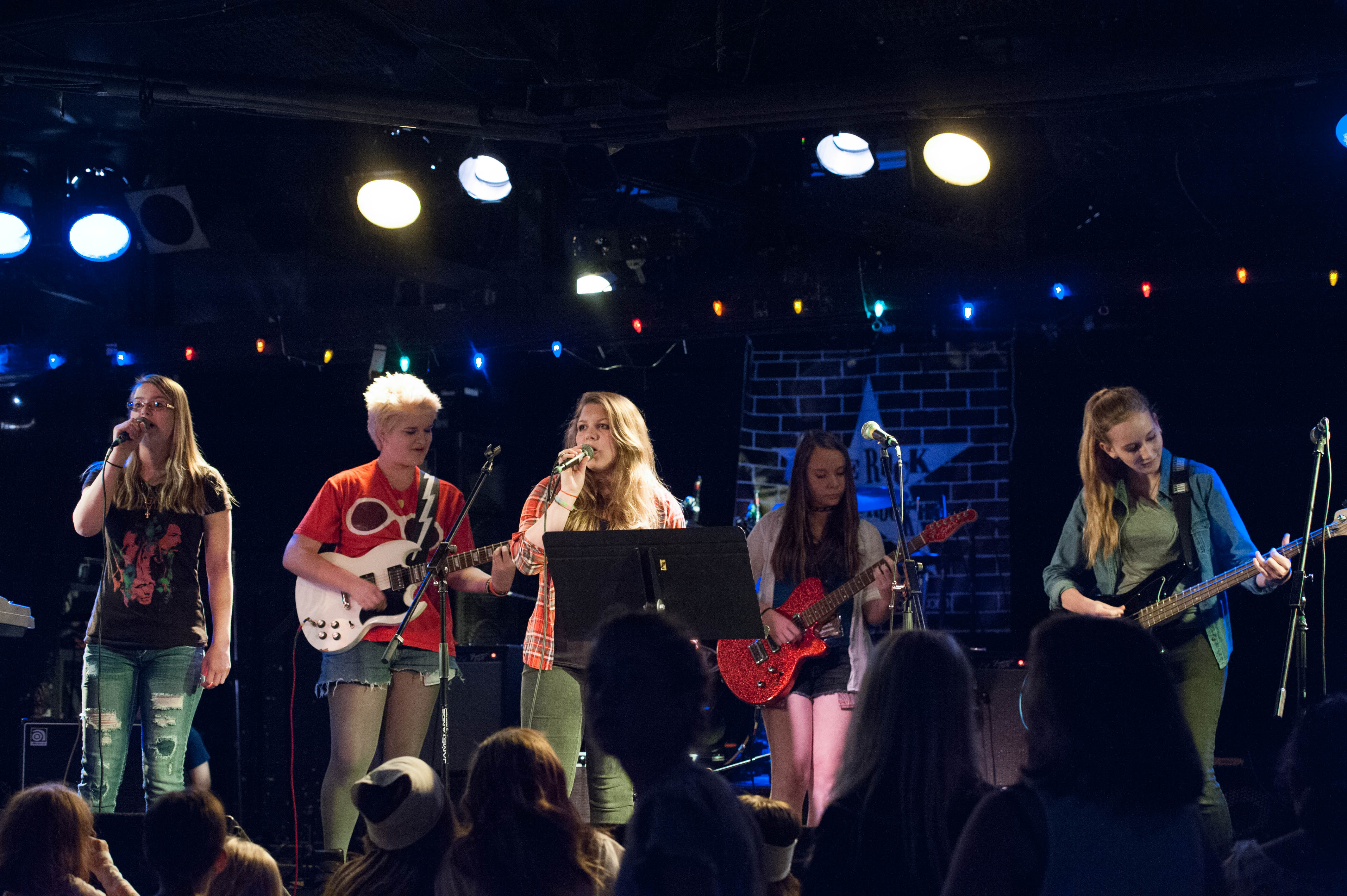 I visited the open mic on March 2nd. There were nine performers, aged fifteen to sixty, at all experience levels. Roxxy Hall, who has been playing locally in the all-female band of the same name for more than twenty years, treated us to her latest song. Dawn, a special education teacher, sang and played here for the first time. She remarked:
"My husband is a musician, so many of our friends are musicians; but they have a lot of experience and I haven't really felt confident to jump in with them. This is a great opportunity to play without feeling intimidated. It's like a celebration here!"
The next SRSR Acoustic Open Mic Night takes place May 4, 2014, at the
Coffeeshop Northeast
in Minneapolis. The All-Female Jam will showcase at the
Depot Coffee House
in Hopkins on April 13, 2014 (pre-registration required). Both events are open to girls and women of all ages, and anyone can come and support them! Details can be found at: 
She Rock She Rock
. Photos via: Emmerlee Sherman