Twins Acquire "Super" Sam Fuld
Posted by Jeff Schwenn on Wednesday, April 23, 2014 at 12:00 AM
By Jeff Schwenn / April 23, 2014
Comment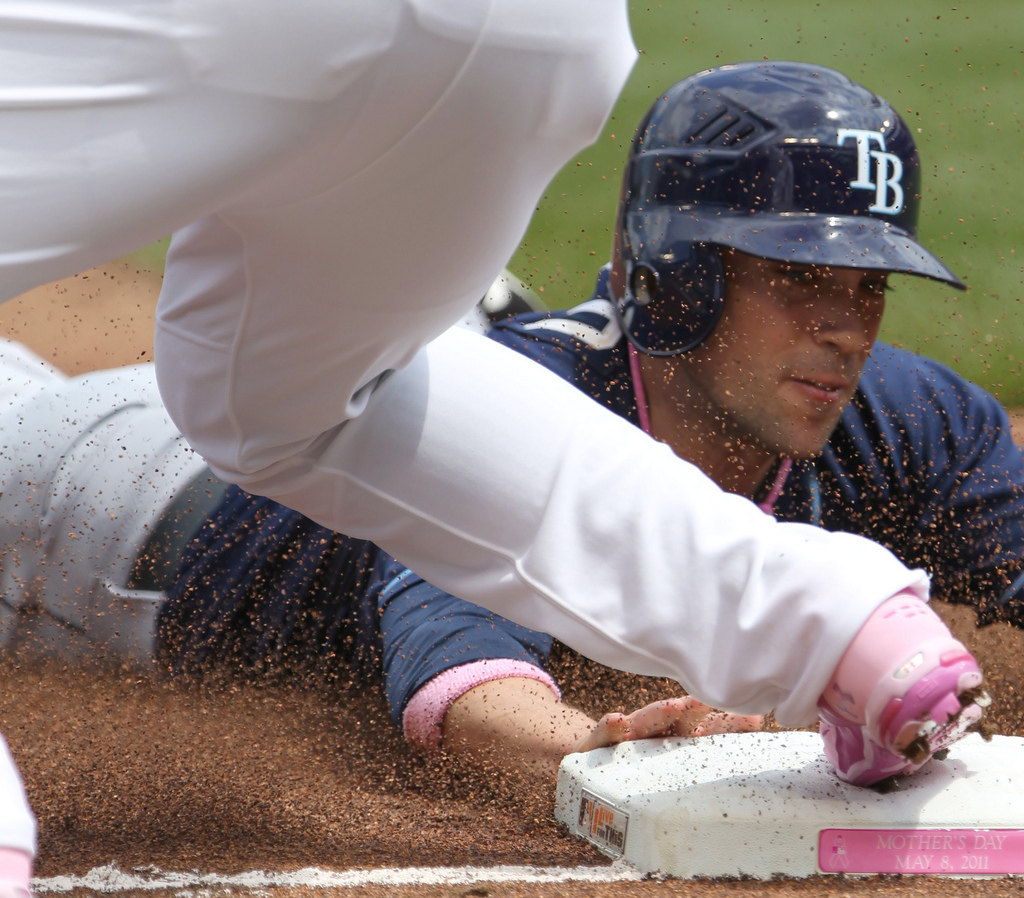 In 2011, Sam Fuld was making diving catches and developed a cult following in Tampa Bay as he sliced singles, ran with utter abandon, and made memorable catches in the outfield. He was known as "Super Sam" because of his ability to seemingly fly when going after balls hit in the gap.
Fans have a tendency to disperse when a hero doesn't perform and Sam Fuld's weakness became apparent: he can't hit very well. Despite this "small flaw," check out Fuld's Wikipedia page. For a career .233 hitter his page rivals that of many Hall of Famers.
Now it's 2014 and the Twins have picked up 32-year-old Sam Fuld and could care less about his internet presence. They just want a competent fourth outfielder replacing the now departed Darin Mastroianni.
Sam Fuld surprised some with a great spring training and even made the Oakland A's Opening Day roster. The day before he was waived by Oakland he hit his seventh career home run off Mike Pelfrey. This may say more about Pelfrey than Fuld, but that's another article. I believe the acquisition of Fuld is more a wake up call for one Aaron Hicks. The overmatched outfielder is now batting .167 and is part of that forgettable one-two combo know as Hicks and Florimon at the bottom of the Twins order. They flail away, fail to move runners along and rarely stretch their legs running the bases.
The difference is a no-hit shortstop who's an excellent fielder is justifiable, a no-hit centerfielder is not. Aaron Hicks needs to start hitting, show the ability to hit a breaking ball, and possibly take the job of being a starting centerfielder more seriously. Ron Gardenhire would have no problem starting the more savvy Fuld a few times a week or more.
Brian Dozier describes Sam Fuld as "A blue collar kind of ballplayer like the rest of the team."  The message couldn't be more clear for Aaron Hicks: start producing or relocate to Rochester, New York, and refine your skills in Triple A while Super Sam patrols centerfield in Minnesota.
Photo via: Keith Allison