Twins Active at Trading Deadline
Posted by Jeff Schwenn on Thursday, July 31, 2014 at 12:00 AM
By Jeff Schwenn / July 31, 2014
Comment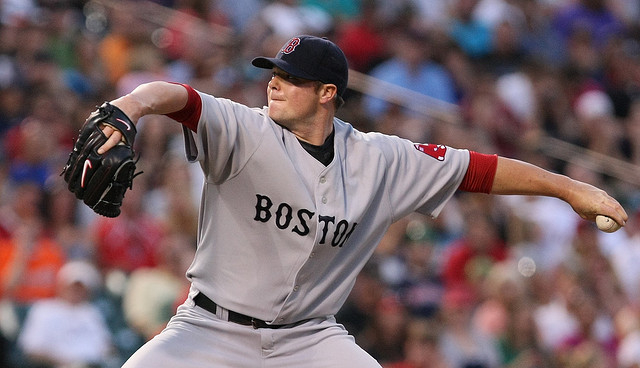 The Minnesota Twins were active at the trading deadline this year, but not in the ways most felt they would be -- thoughts of Correia, Willingham, Suzuki, and Plouffe being traded were mentioned. Rather none of those players were traded and instead Sam Fuld was jettisoned to the Oakland A's for 27-year-old starting pitcher Tommy Milone.  It was a trade that happened in the aftermath of Oakland's Billy Beane trading his cleanup hitter Yoenis Cespedes to the Red Sox for Jon Lester and perianal playoff contestant Jonny Gomes.
Billy Beane may have been overexcited about dumping the overhyped Cespedes for two golden tickets to the World Series. Beane saw the tear Sam Fuld has been on recently and bit -- he has been terrific, but playing well above his head as his numbers the past four weeks indicate (BA/OBP/SLG) .351/.479/.421. Left hander Tommy Milone has 78 career big league starts behind him, but currently Oakland's starting rotation is stacked and Milone was disgruntled while pitching down in AAA. The Twins' Terry Ryan made the swap and Milone is coming to the Twins. (He's been assigned to AAA, but all expect him in Minnesota soon.)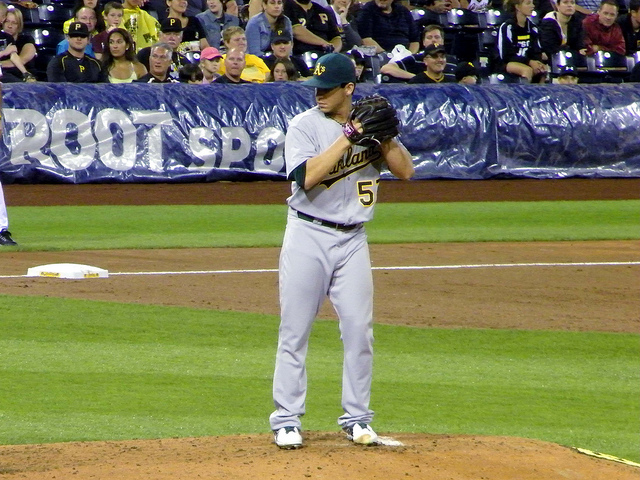 The numbers on Milone are favorable. He has a career ERA of 3.84 with a 1.26 WHIP... very good. His career ERA+ is 100 which is average, we'll take it. There are a couple red flags however. The Twins will be his third team since 2011 and his fastball is clocked at 86 mph (ugh). The Twins love the soft tossers. They embrace them like they are providing a community service to those unfortunate souls who struggle getting their fastball above that 93 mph barrier. Regardless, the Twins did well in this deal. Sam Fuld is 32-years-old and wasn't going to help the Twins beyond this season. Milone is a soft tosser, but he has a stable track record of success and I fully expect him to be in the Twins rotation next year.
With the departure of Sam Fuld, a vacancy was left on the 25 man roster and the Twins called up Kennys Vargas from AA. Vargas participated in the Futures Game at Target Field during All-Star Week and is a hulking individual. His body type reminds many of David Ortiz, but Vargas shouldn't have those lofty expectations placed on his already enormous shoulders. Vargas is simply a power hitter who gets on base. In 1,592 minor league plate appearances, he's hit .288/.367/.486. He went through a dreadful 5 for 65 slump earlier this season and impressed the coaching staff with how he handled such adversity. Mr. Vargas will turn 24-years-old tomorrow and plays 1B or DH. His place on the team may be in question when Joe Mauer returns.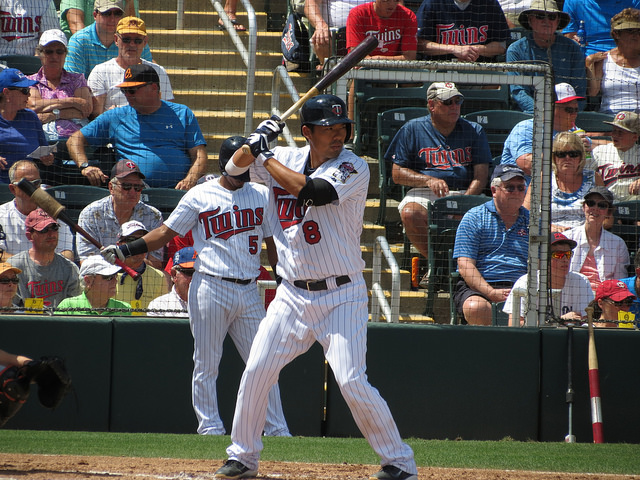 As the 3 o'clock deadline neared Thursday, fans were wondering the fate of Kurt Suzuki. They soon found out he signed a contract extension of two years with a third year vesting option. He will be paid $6 million a year in 2015 and 2016. With no acceptable options really on the free agent market after this season and no realistic catching options in house, signing Suzuki was a priority. Some felt signing a 30-year-old catcher when he was at his peak value was another blunder by the Twins. Actually signing Suzuki isn't the mistake. Creating the situation that forced the Twins to sign him is. Josmil Pinto, remember that guy? He's that lumbering catcher who can hit a baseball with authority. He has been deemed so poor defensively at catcher he's unusable, thus his powerful bat is stuck at AAA. The disappointing fact is the Twins allowed this to happen. His defensive liabilities weren't an issue until he was called up last September and in spring training this year. When a bat is as good as Pinto's, an organization needs to get the defensive aspects of his game to a level that is acceptable. That didn't happen and the Twins have the fine, professional Kurt Suzuki as their catcher.
He will help develop a young Twins staff starting next year.
Photos by: Keith Allison -- Natalie Litz -- Keith Allison