Twins Cities Cinema Marketing Wars Deliver New Luxury -- and Bargains!  
Posted by Tony Randgaard on Friday, September 20, 2019 at 12:00 AM
By Tony Randgaard / September 20, 2019
Comment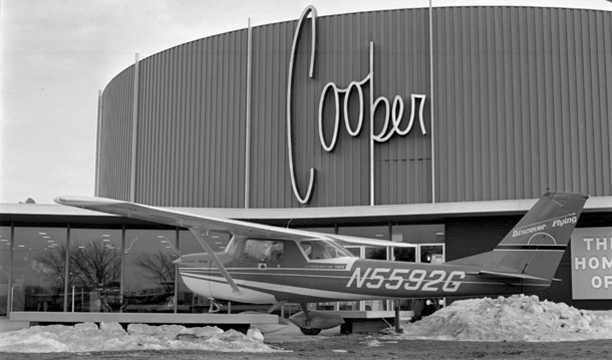 Any doubts about the best movie experience in 1960 ended in the parking lot of the Cooper Theatre in St. Louis Park. The first hint for movie goers that it would not be business as usual was the outdoor fireplace and glittering fountain. And then astonishment with the small engine aircraft parked on the front lawn. How in the heck did they get that in here? Did they land that baby on Wayzata Boulevard? There were more marvels inside. The Cooper's state of the art circular 105-foot-screen was the largest ever built. Seats were plush mohair and service was provided by usherettes donning black dresses and pearls.
Today, theatre wars continue in full force. From AMC to Mann, from Showplace ICON to Alamo Drafthouse, there is a mad rush to add enhanced seating, state-of-the-art technology and an arsenal of customer loyalty programs. The Cooper may be gone but it is an unprecedented time to enjoy great cinema experiences. Follow us as we provide some rocket fuel to get you off the couch and on the road to some truly great theatres — and at the most opportune times to get bargain basement deals too.
Grasping For A Rebound
Much like the airline business, the frontline theatre battle revolves around seats and increasing ancillary revenue. And there is a lot at stake! Domestic box office is an $11 billion dollar business and the industry is leveraging every marketing tool available to shake off a nasty first half of 2019. According to MPAA, worldwide industry revenues sank by 12.2% during that period, while U.S. domestic box office sank more than 6 percent versus 2018.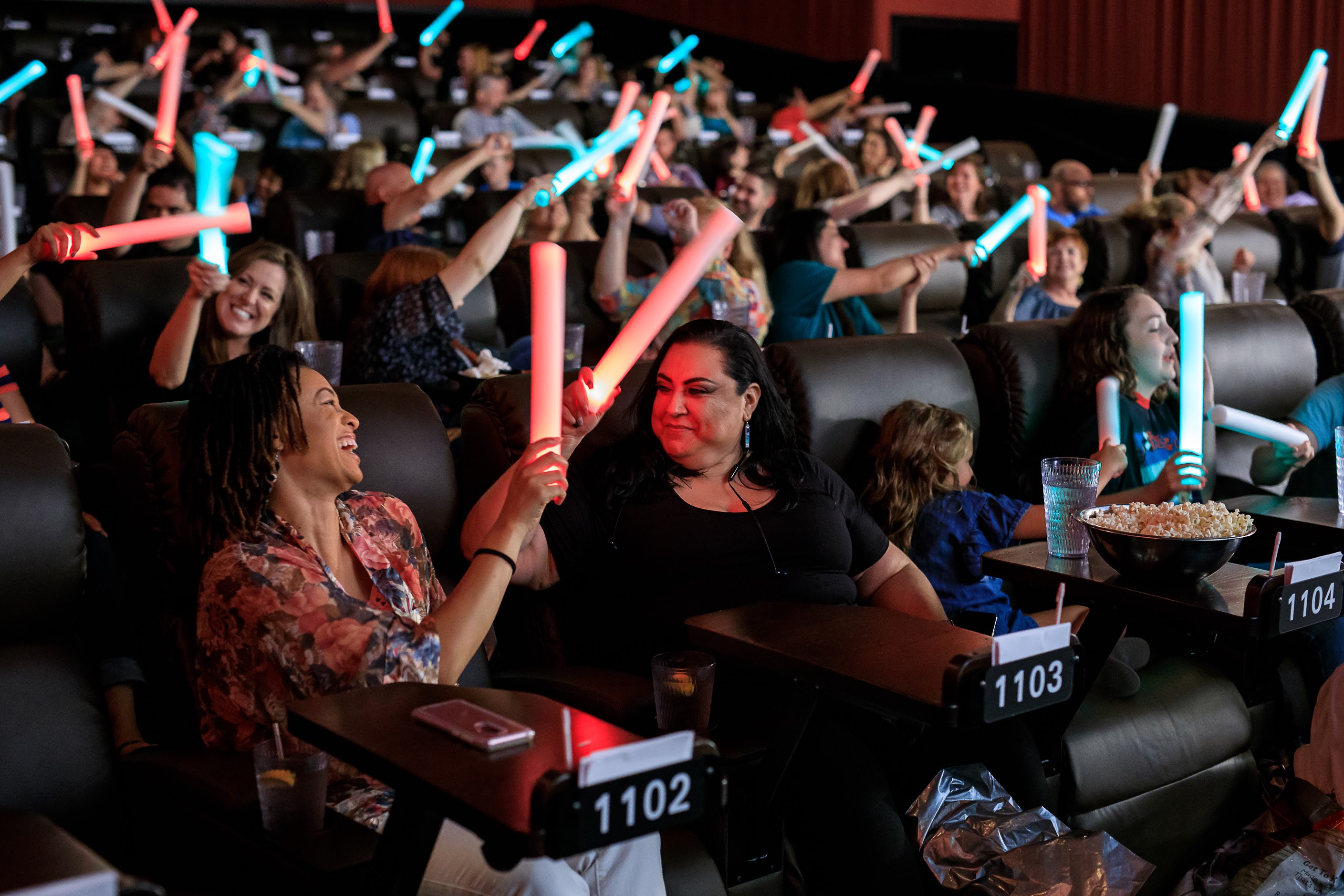 We chatted with Alamo Drafthouse Franchise Owner Phil Rafnson and he confirmed the industry slump, citing a double digit decline for his two Omaha theatres. He pointed to a dearth of quality product coming from the studios as the primary driver but said: "the rest of the year looks better."
In the Twin Cities, Showplace ICON (St. Louis Park) and Alamo Drafthouse (Woodbury) shook the marketplace with luxury multiplexes that harken the echoes of the old Cooper. They offer posh recliners with power foot rests, top of the line Dolby Atmos surround sound and 4K projection. From a customer experience perspective, the theatres deliver restaurant quality food choices, beer, wine and specialty drinks in their lounges. Alamo lives up to their name with almost three dozen draft beer choices too.
In my experience as a marketing manager at several major airlines, the planning for business class or first class seating was as intricate as building a Rolls Royce engine. Because every square inch lost to luxury can subtract from millions of dollars in revenue, the major airlines have innovated lie flat seats in diagonal and irregular patterns. Those same high leverage decisions are playing out in a movie theatre near you. Rafnson asserted that recliners are critical to compete in the business today.
Art Deco Revival
Mann Theatres is a tradition-rich family business that has been operating theatres in Minnesota since the Thirties. Earlier this year, the company completed spiffy revamps of their two art deco theatres in St. Paul: the Highland and Grandview. I did a walk-through of both buildings and the new seating, drapes and updated concession areas look fresh and sleek. Their art deco features are remarkably well-preserved. I always look forward to coming around the corner on Ford Parkway and taking in the dazzling, retro Highland marquee and then the stylish portholes and voluptuous geodesic curves inside.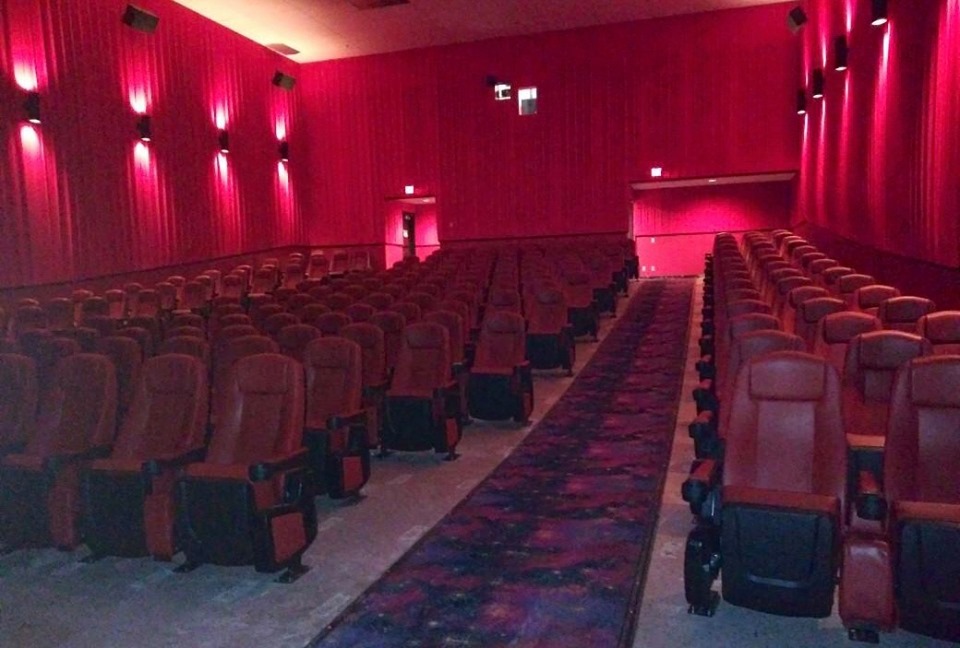 The company is positioned in the value segment of the movie business with tickets priced approximately 30 percent below other chains. Had Mann decided to go toe-to-toe with the fully-reclining seats at Alamo and ICON, they faced a whopping 60 percent loss of capacity. General Manager Michelle Mann told City Pages that such a seismic upgrade "just didn't make sense" for their business. As a result, Mann selected leather high back rocker seats and installed them at the Highland, Grandview and Hopkins locations (see photo). The seats are comfortable and a marked upgrade from the old bucket seats that made a bus bench look appealing. And the chain only lost 20-40 seats per hall in the process.
Industry giant AMC owns nine metro theatres and recently added to that footprint with the purchase of Carmike Cinemas. They have responded aggressively with multi-million dollar remodels at many of their locations including Southdale (Edina) and Eden Prairie. Those overhauls reduced seating capacity by more than 50 percent. In the process the company installed luxury leather power recliners with foot rests and even seat warmers.
At the same time, the initiative added MacGuffin food and beverage cafes and wherever possible AMC has secured approval to serve beer, wine and specialty cocktails. The company has stated that ancillary revenues have grown by 60 percent when alcohol sales are introduced.
Barely four blocks from the site of the old Cooper, Showplace ICON's St. Louis Park theatre aims to deliver the same luxury and exclusive experience as the world's great international airlines. They won't seat you after show time, discourage infants and many of their perks such as VIP Premium Reserved seating are for adults only. Their Red Carpet Recliners would make any business class cabin proud. And like Alamo and AMC, the Showplace Lobby Lounge has a fully stocked bar and an interesting menu of pub food choices ranging from wings to bacon popcorn, from chicken chipotle sliders to a skillet chocolate brownie topped with ice cream and caramel.
Marketing Deals on My Bucket List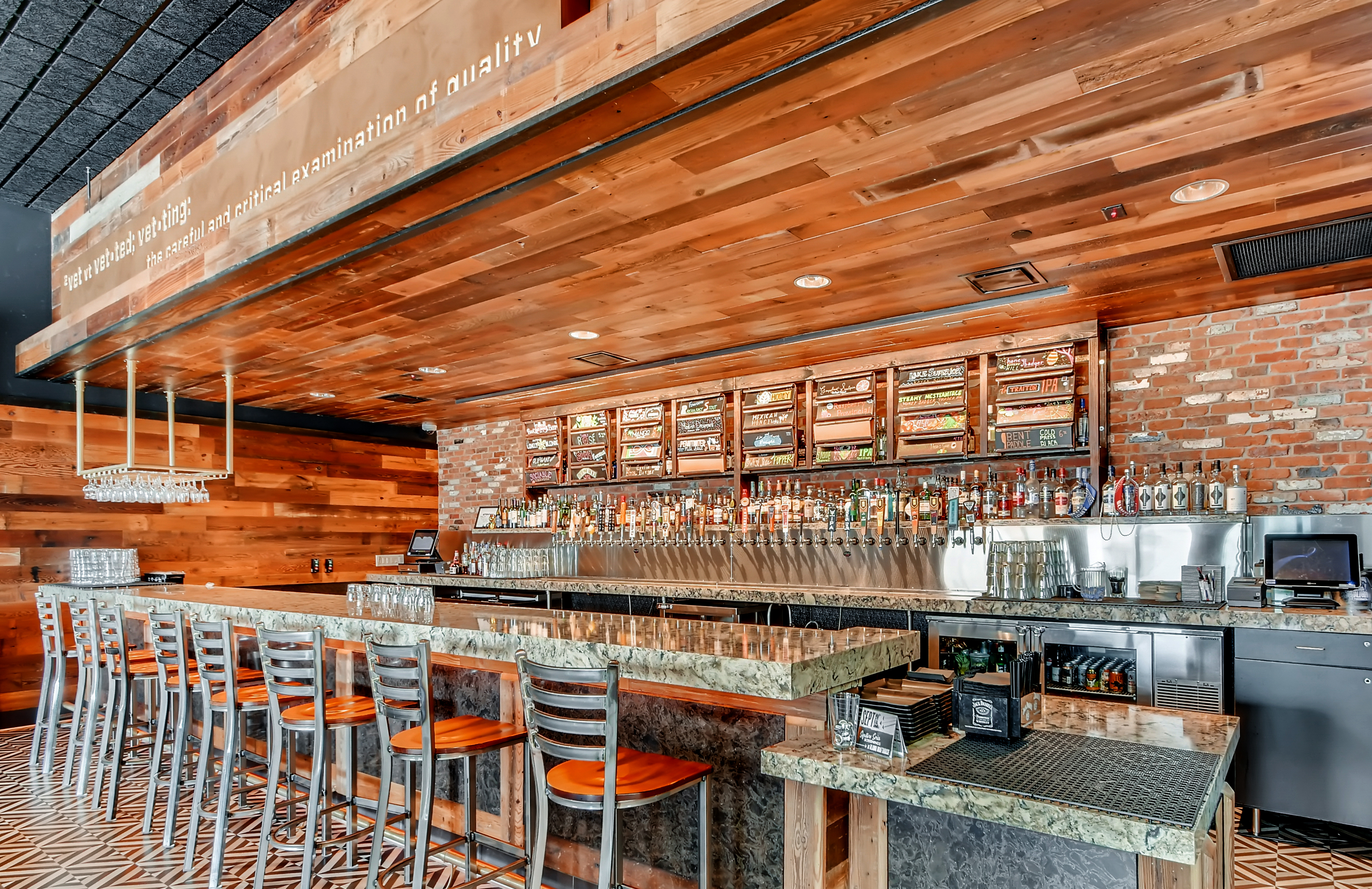 The more I delved into the theatre marketing perks battle, the more motivated I was to get out of my neighborhood and my comfort zone — and test them out. Let me summarize some of the best deals that made my Tony Do list:
1. Alamo Drafthouse — Creative Manager Tim Holly outlined their growing Victory Rewards loyalty program: "With it we do buy one, get one tickets on select titles every week along with discounts on food, free movies, exclusive events for Victory Members, and more." Being a craft beer fan, Alamo had me at more than 30 beer taps (ha) but I can't wait to use those perks and experience their leading-edge entertainment and food experience.
2. Happy Hour at the Showplace ICON — A great time to check out the ICON West End Lobby Lounge is during happy hour Monday-Thursday until 6:00 p.m. They offer $5 wine and $2 off specialty drinks and their wide selection of craft beers.
3. AMC Stubs Insider — You can now get AMC's discounted Tuesday deals without paying the $15 Stubs Premiere annual fee. The Stubs Insider is free and gets you $5 off the regular Tuesday admission price. (Mann and Alamo also have discounted Tuesdays.) To sign up click here:https://www.amctheatres.com/amcstubs/insider
4. AMC Stubs A List—This is one of the most intriguing marketing programs to hit the industry in many years. 20 bucks a month gets movie fanatics up to 3 "free" movies per week. The company even dropped the $3 surcharge for IMAX premium showings. Now boasting 900,000 members, Wall Street is keeping a close eye on the profitability of the A List. AMC states they are watching the numbers "like a hawk", that A List it is profitable and not diluting other revenue.
5. The Mann Hopkins Cinema 6 is one of the few second run theatres left in the Metro. It's the best deal around for those movie releases you just weren't sold on paying the big bucks for. Matinee and Tuesday admissions are only $2.50 while regular admission is never more than $3.25.
Tonight I am going to test out the Tuesday deals at Alamo Drafthouse and maybe sneak in a couple IPAs along the way.
I can't think of anything better to do
. I mean could Audrey Hepburn have been wrong when she said: "Everything I learned, I Iearned from the movies?" I have to trust her instincts every step of the way.