Twins Continue to Run Red Hot
Posted by Troy Larson on Thursday, August 27, 2015 at 12:00 AM
By Troy Larson / August 27, 2015
Comment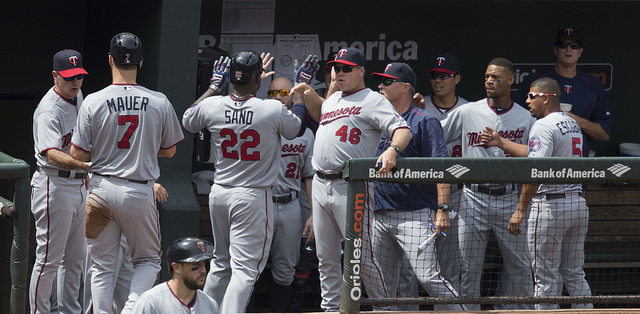 The Minnesota Twins are currently fighting for the second Wild Card spot in the playoffs with a record of 65-61. Over the weekend, they swept a four-game series from the Baltimore Orioles, who are also fighting for the second Wild Card spot, in Baltimore. The first night, they whipped the Orioles 15-2. The final three games, they won by one run including Sunday's 4-3 victory in 12 innings. This week, the Twins continued their ten-game road trip in Tampa Bay against the Rays, who are also contending for second Wild Card spot. This weekend, they will open up a six-game home stand with a three-game series against the Houston Astros, who are currently leading the American League West. With all the activity going on with the Twins club, particularly on the injury front, let's get you caught up with the goings on, including a trade the Twins made Friday. The Twins on Friday claimed left-handed pitcher Neal Cotts from the Milwaukee Brewers for a player to be named later or cash. The 35-year-old veteran will provide some much needed bullpen help. With the Brewers, Cotts has an ERA of 3.26 with 17 walks and 49 strikeouts while holding hitters to a .235 batting average in 51 games. He's especially tough on lefties, holding them to a .185 average.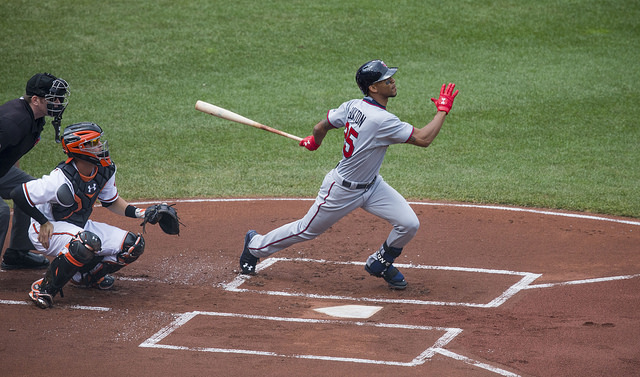 Cotts has pitched for ten seasons with the Chicago White Sox, Chicago Cubs, Texas Rangers and Brewers. Before he joined the Twins, he has a career ERA of 3.96 with 189 walks and 412 strikeouts. Cotts should give the Twins someone with playoff experience in their bullpen, having pitched for the Chicago White Sox when they won the World Series back in 2005. The Twins will need bullpen help as they make a playoff run the last six weeks of the season. In other news, closer Glen Perkins was sent back to the Twin Cities last week during the Twins three-game series in New York against the Yankees to have a cortisone shot in his sore neck. The original plan was to not have him available until Tuesday, but Perkins was needed in the eleventh inning Sunday. He did get into a bit of a jam, but he struck out Baltimore's centerfielder Adam Jones, leaving two runners, ending the threat. Meanwhile, Aaron Hicks was put on the Disabled List after Wednesday's game with a strained hamstring. To take his place on the roster, the Twins recalled Byron Buxton from Triple-A Rochester. Buxton had been out with a thumb injury since the last week in June and wasn't recalled to rejoin the club when he was eligible to come off the Disabled List earlier this month, but was kept at Triple-A Rochester, where he'd been on a rehab assignment. [caption id="attachment_732640" align="aligncenter" width="512"]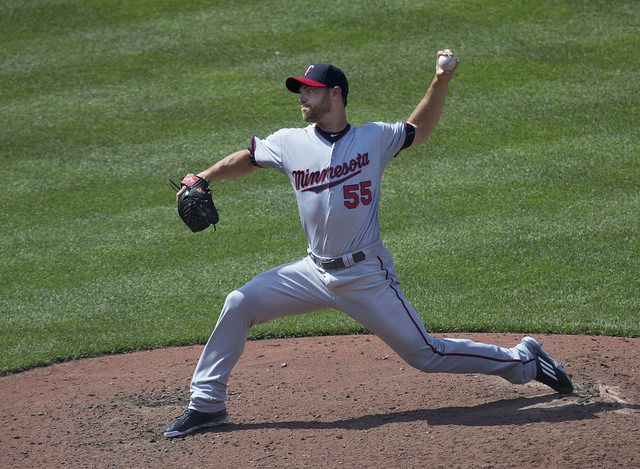 Neal Cotts helping out the bullpen.[/caption] On Monday, reliever Blaine Boyer, had a scheduled to throw in the bullpen. Things went well and Boyer was activated from the Disabled List. He pitched two scoreless innings last night against Tampa Bay, allowing one hit and striking out one. Starting pitcher Phil Hughes, who's been out with a sore back retroactive August 10, is progressing slowly. He's eligible to come off the Disabled List this week, but the Twins are going to wait until rosters expand on September 1 before activating him. Twins reliever Ryan Pressly is not expected to pitch again this season as he recently suffered a setback while rehabbing from a right lat strained, an injury he suffered in Kansas City on July 4. He's done well this season, pitching to an ERA of 2.93 with 12 walks and 22 strikeouts in 27 2/3 innings. Starting pitcher Ricky Nolasco has been sidelined by an impinchment in his right ankle and hasn't pitched in a game since the end of May. He's scheduled to play catch Monday and reports indicate that he has good range of motion in his surgically repaired ankle. 
He wasn't expected to be pitching again for the Twins this season, but the fact he's starting baseball related activities is a positive sign. The Twins are rolling hot right now, winners of six straight. Let's see if they can keep it up and continue to battle for a spot in the postseason. Photos courtesy of:
Keith Allison