Twins Hire Young Talent for Front Office -- Who is Derek Falvey?
Posted by Troy Larson on Wednesday, November 2, 2016 at 12:00 AM
By Troy Larson / November 2, 2016
Comment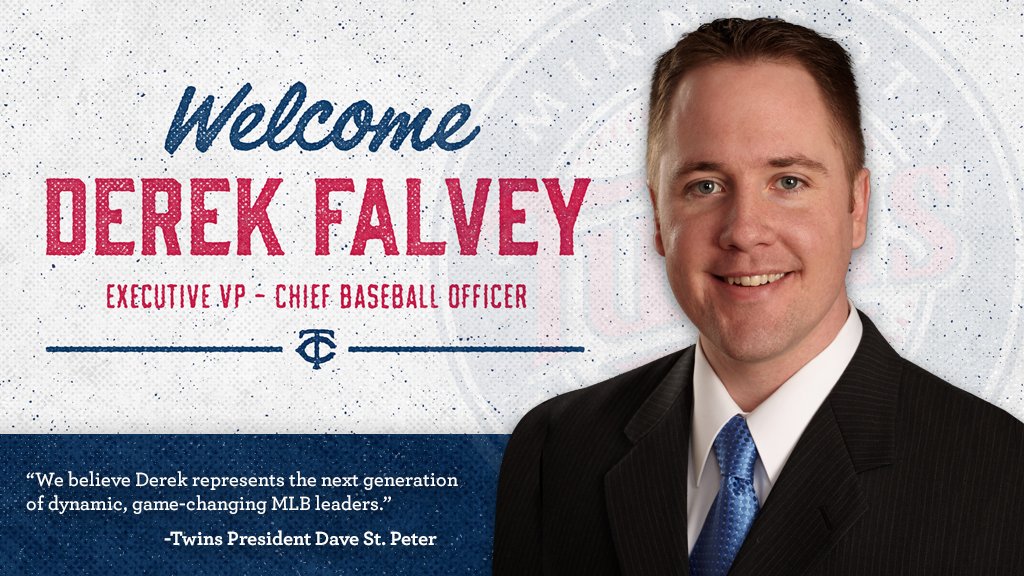 Back in the fall of 1986, the Minnesota Twins promoted 33 year-old Andy MacPhail to General Manager. MacPhail had been serving as Vice President of Player Personnel since August of 1985 with the Twins. He had been an executive in the Houston Astros organization early in his career and had previously worked in the Chicago Cubs organization as well. When the Twins were sold to Carl Pohlad back in 1984, then owner Calvin Griffith suggested to keep Howard Fox on as General Manager. Griffith had been the Twins GM since moving to Minnesota from Washington D.C back in 1961. This meant the front office was staffed by largely members and friends of the Griffith family. It was a shift in the Twins philosophy promoting from within when MacPhail was brought in. The Twins have had several losing seasons when he joined the front office. When MacPhail became GM a little more than a year after first hired, he inherited a club that featured several talented players such as Kent Hrbek, Gary Gaetti, Kirby Puckett and Frank Viola, all of whom had been developed by the Twins farm system. They were coming off a season in which they had a record of 71-91 and finished in sixth place in a seven team American League West Division. Tom Kelly had finished the season as Interim Manager after Ray Miller was fired in September, going 12-11 in the season's final 23 games. MacPhail would keep Kelly on as the permanent Manager. Not only that, he made several trades, getting players such as outfielder Dan Gladden and relief pitcher Jeff Reardon. This team was poised to compete and would go on and win the 1987 World Series. Some of the players who were on the 1987 World Series team would go on and win the 1991 World Series as well.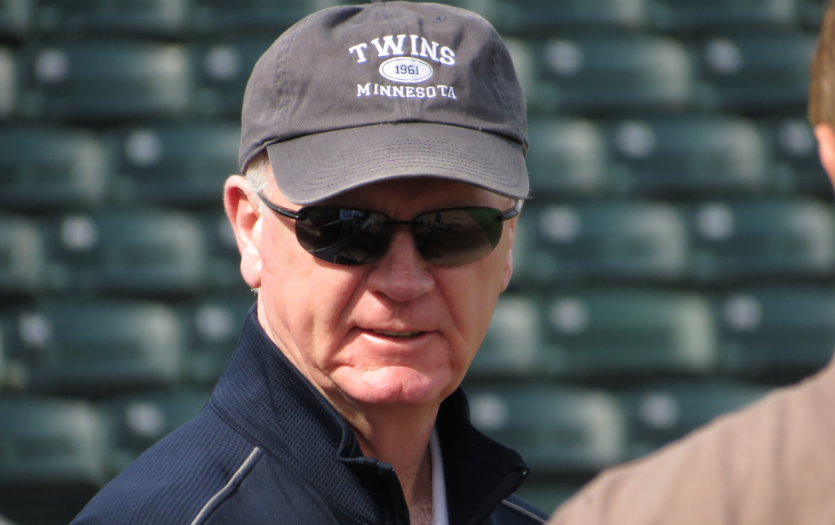 MacPhail left the Twins organization after the strike shortened 1994 season. The Twins promoted Terry Ryan to General Manager. Ryan would be the Twins GM from 1995-2007 and then again from 2012-2016 when he was replaced by Rob Antony in July on an interim basis. The Twins promoted Bill Smith to GM after the 2007 season and he would remain until after the 2011 season. Now, the Twins are again going outside the organization for someone to lead their baseball operations. They have hired 33-year-old Derek Falvey, an executive assistant from the Cleveland Indians organization, to be their Executive Vice President and Chief Baseball Officer. Several losing seasons have necessitated a restructuring of the baseball operations and a change in philosophy. Falvey is known for helping the Indians develop one of the best pitching staffs in the game which have led them to a Game 7 in this year's World Series. The Twins will no doubt need Falvey's expertise moving forward when it comes to developing their future pitching staff, considering the fact they have had one of the worst collection of pitchers in the majors the past few seasons. This year, the Twins had the second worst ERA in the majors at 5.08. One of the more immediate changes I believe we can expect to occur is a change in at least some of the coaching staff. When a club has its worst season at 59-103 after having a winning season at 83-79 the previous year, it is necessary to change some of the leadership. I wouldn't be surprised if Manager Paul Molitor isn't canned as well, although the Twins have said that Molitor will be back next year. I believe that we will be seeing changes in the Twins organization when Falvey begins his new job now that Cleveland's World Series run is over. However, unlike when MacPhail led the Twins baseball operations, I don't expect a World Series championship next season. For one thing, most of the core on the 1987 championship team had been playing in the majors for a few seasons, unlike the current core of Miguel Sano, Brian Dozier, Byron Buxton, Max Kepler and Eddie Rosario, who have with the exception of Dozier only played at most almost two seasons in the majors. However, what I do believe will happen is there will be a new look Twins for years to come. And, the changes will be for the better. Like MacPhail, I believe that Falvey will turn the club around. It will take a little more time than when MacPhail was the GM. What I can tell you for certain is better days are ahead for the Twins and fans of Twins Territory. Photos courtesy of: Wikipedia