Twins Pitcher Ervin Santana Suspended 80 Games
Posted by Travis Bridell on Friday, April 3, 2015 at 12:00 AM
By Travis Bridell / April 3, 2015
Comment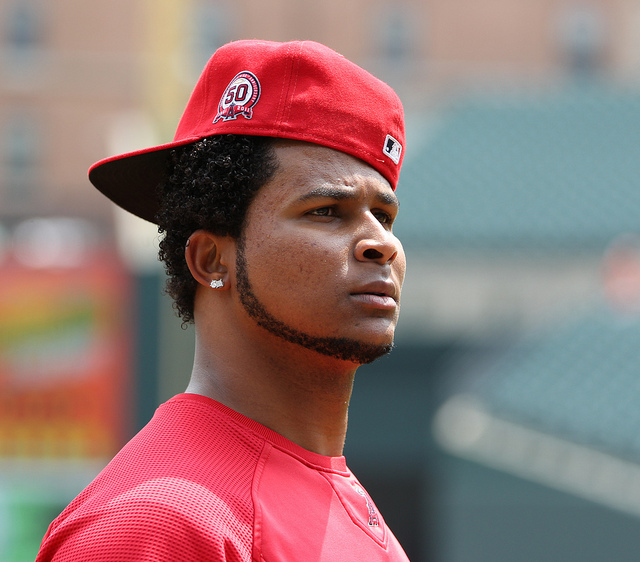 Twins pitcher and major
free-agent acquisition
Ervin Santana has been handed an 80-game suspension by Major League Baseball for performance-enhancing drugs. The announcement can bring nothing but disappointment to the Twins. The right-hander was brought in on the largest free-agent contract in team history (4 yr/$55 M) to help a weak rotation and was looked at as a durable player. He had averaged 32 starts in the past five seasons, but won't be able to repeat that after his half-season suspension. Both the pitcher and team released statements from spring training on the matter after it was announced that Santana used the banned anabolic steroid Stanozolol.
"We fully support Major League Baseball's policy and its efforts to eliminate performance enhancing substances from our game," the Twins said. "Per the protocol outlined in the Joint Drug Program, the Minnesota Twins will not comment further on this matter."
Santana was set to start the Twins' second game of the season (Apr. 8) against the Detroit Tigers after a spring in which he tossed a 1.89 ERA and a 3-1 record in five starts. Santana attempted to show remorse, but explained he didn't know how he ingested Stanozolol, which usually comes as a tablet. Here is his full
statement
:
"Ever since I was a child I always had to work harder than everyone. Not too many people believed I could become a major leaguer. I worked hard to achieve everything I accomplished and I take pride in proving that through hard work dreams can come true." "I serve as a role model for many kids in my home country who dream of playing at the highest level. I would never put baseball, my family, or my country in a position where its integrity is jeopardized. I preach hard work, and don't believe in short cuts. I am very disappointed that I tested positive for a performance enhancing drug. I am frustrated that I can't pinpoint how the substance in question entered my body. I would never knowingly take anything illegal to enhance my performance. What I can guarantee is I never knowingly took anything illegal to enhance my performance. That's just not me, never has ben and never will." "Moving forward, I need to be more careful on what I consume in my home country, I will be more vigilant of medications I take so that I don't commit another mistake. Having said that, I believe it is best to move forward and accept the punishment that has been negotiated by MLB and MLBPA for my positive PED test. This is unexpected news for me and my family. I am issuing this statement so the public knows where I stand. My deepest apologies to my family, fans, colleagues, teammates and my current employer the Minnesota Twins. All I can do now is continue to work hard, and when the suspension is up, come back to doing what I love."
Mike Pelfrey will move into the starting rotation, while Aaron Thompson has been called up from AAA to take Pelfrey's spot in the bullpen, 
WCCO
reports. Twins fans will just have to hope Santana plays up to his contract when he comes back. Photo by: 
Keith Allison