Twins Sign 100 MPH Unknown Fireballer
Posted by Jeff Schwenn on Sunday, August 3, 2014 at 12:00 AM
By Jeff Schwenn / August 3, 2014
Comment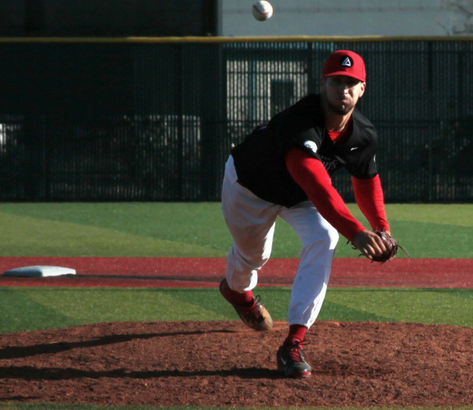 It can't be real -- the Twins signing an undrafted pitcher that hits 100 mph on the radar gun? He's an art student with 8% body fat? He's a former truck driver or was he a construction worker? He played on a team called the Prune Packers and enjoys yoga? He ran a 4.3 forty yard dash in socks? No, this isn't a character from a decades old unreleased Bernard Malamud novel. Brandon Poulson is very much real at  6' 7" and weighing in at 240 pounds.
He was so real, that on July 15th professional baseball scouts were delighted to be offered Sunny D and powdered doughnuts as they climbed out of their cars to see him pitch. A half-eaten doughnut and 18 pitches later teams were clawing at each other trying to sign him. The Yankees offered him $100,000, the Phillies $150,000 and the Giants $138,000 -- but the Twins trumped them all offering Poulson $225,000 to be a member of their organization. Brandon Poulson thought about it and said no, then went to have a tooth extracted. As Red Smith once said, "Fiction is dead."
Few things surprise us anymore. Instant news, answers, and friends keep seemingly everyone informed of everything. For that reason the Brandon Poulson story is refreshing. It tells us someone can slip through the cracks, play in isolation, and not be discovered in person or through social media. It's simply refreshing. Brandon Paulson is 24-years-old and barely known -- but the hyperbole has already begun.
"He's like Ivan Drago," said Elliott Strankman, a Minnesota Twins scout who saw him pitch. "You know that scene in Rocky IV – 'Whatever he hits … he destroys.' That's what he reminds me of."  Strankman continued, still amazed by Poulson's first warmup pitch,  "I've never seen a 96 warmup pitch."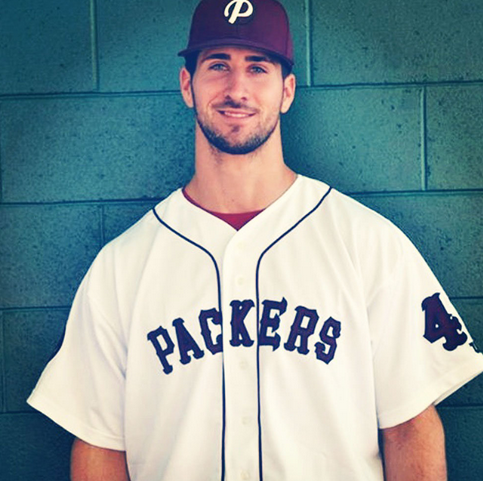 He had now, but he still didn't have his man signed to a contract. Instead Brandon Poulson sat in a dentist chair.
Before Poulson ran off to the dentist, the Minnesota Twins said they would raise their offer to $250,000, but gave Poulson just 30 minutes to decide. The yoga loving, art student of a pitcher responded by saying he felt he could get $350,000 by extending out the bidding war that was popping up between the Twins, Yankees, Giants and others. Then he left for the dentist (teeth can hurt even a phenom). While sitting in the dentist chair, one ponders many things: pain, agony, discomfort and how you'll surely improve your dental hygiene this time. In Poulson's case he thought of these things, then had the dreaded novocaine shot and luckily for the Twins an injection of clear headedness prevailed. Poulson put his hand up, stopped the dentist, got out of the chair and made the necessary phone call to the Twins accepting their $250,000 offer.
He's now pitching for the Elizabethton Twins in rookie ball. Yes, fiction is dead.
Photos via: Academy of Art University -- Brandon Poulson