Twins Starting Pitching: The Overhaul Begins With Nolasco and Hughes
Posted by Jeff Schwenn on Tuesday, March 25, 2014 at 12:00 AM
By Jeff Schwenn / March 25, 2014
Comment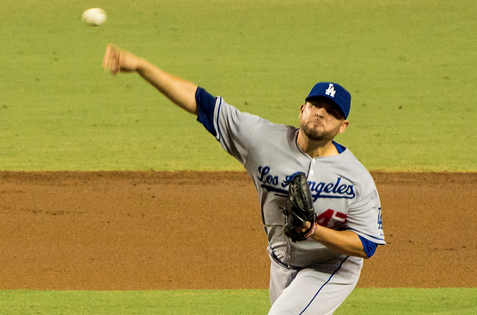 There has been a lot of negativity concerning the Twins going into the 2014 season, which is understandable. Target Field's pine trees left after the 2010 season and then the team promptly lost 291 games over the next three seasons.  The Twins failed to fire up their fan base last year by obtaining Kevin Correia and Mike Pelfrey after the free agent pool was picked clean -- but going into the 2014 season, the Minnesota Twins tried a different approach. They attacked the free agent market in a way they never have before, thus improving two fifths of their starting rotation. In 2013 the Minnesota Twins gave 40% of their starts (64 games) to Scott Diamond (24), Pedro Hernandez (12), Andrew Albers (10),
Vance Worley
, (10), Liam Hendriks (8), PJ Walters (8) and Cole DeVries (2). These hurlers allowed 295 of the 788 runs (37%) the Twins' staff gave up last year. In addition, this collection had an average ERA+ of 65.  ERA+ is a wonderful statistic that measures a pitcher's value compared to the rest of the league. Simply an ERA+ of 100 is league average -- those seven pitchers were 35% below what an average starting pitcher would've contributed to the Twins if put in the same situation… that is rock bottom. The good news? The chances of any of those seven pitchers starting a game for the 2014 Twins is remote. Scott Diamond may start a handful of games, but that would most likely be due to injury. The rest have moved on. More good news? Remember the Twins attacked the free agency market and spent money in way they never have before. Ricky Nolasco is a 31-year-old righthander who will give the Twins 200 innings of sub 4.00 ERA pitching. In his eight year career he has allowed fewer than one home run per 9 innings and now will call Target Field home, which had the fewest home runs per 9 innings in the American League last year. Nolasco also had 165 strikeouts last season, good enough for 20th best in the National League. In comparison, Kevin Correia and Mike Pelfrey led the 2013 Twins with 101 Ks -- welcome to the team Ricky, you're the staff ace.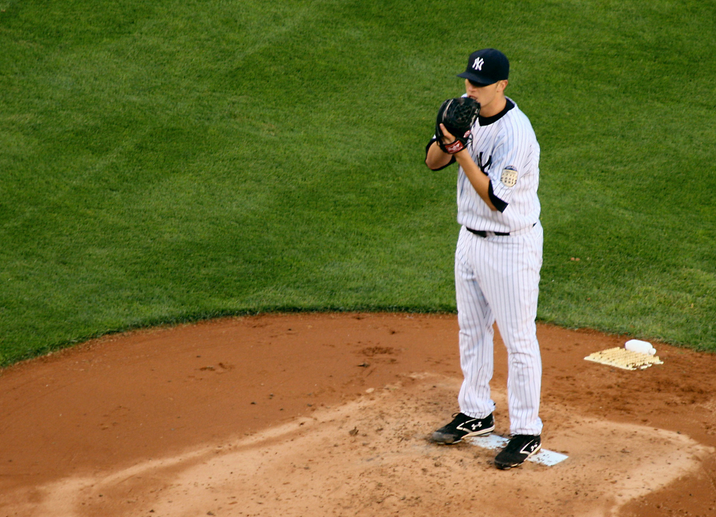 Another splash for the Twins, the acquisition of Phil Hughes, brought out the skeptics on Twitter, as did his (4 - 14) record and 5.19 ERA last year. Phil Hughes is a 27-year-old right hander with a career ERA of 4.54 and has a history of up and down years. I feel he will rebound with the Twins by getting away from the glare of being a New York Yankee. He already has said this spring he feels more comfortable with the Twins and so far he has pitched well in Florida. New Yankee Stadium opened in 2009 and balls began to fly out of it with regularity, especially those pitched by Phil Hughes. Since 2009, he gave up 71 home runs at Yankee Stadium while allowing just 30 on the road. A new home may breathe new life into his career. It's a small sample size, but at Target Field he has a 2.11 ERA and has given up just one career home run in 21+ innings. In addition to cavernous Target Field helping Hughes' career, a few statistics indicate luck may be on his side. Hughes' batted ball in play or BABIP was .327 last year. The previous three years it was .286, .307, and .275. A BABIP higher than your average indicates hits falling in when they would've been caught in previous years. In addition, batters hit .322 off Hughes' four seam fastball last season after hitting just .255, .219, and .230 the previous three seasons. This year will be telling for Hughes' 93 mph fastball, which he throws 61% of the time. Has it lost its effectiveness or did it take a one year hiatus? It is difficult to recall an offseason when the Twins signed a free agent pitcher like Ricky Nolasco. Jack Morris comes to mind and that was 1991. Ricky Nolasco won't be Jack Morris, but he along with Phil Hughes are very respectable upgrades and put an abysmal 2013 rotation further in the rear view mirror.
Now about the offense…