Twins to Induct Two More Members Into Their HOF
Posted by Troy Larson on Monday, February 1, 2016 at 12:00 AM
By Troy Larson / February 1, 2016
Comment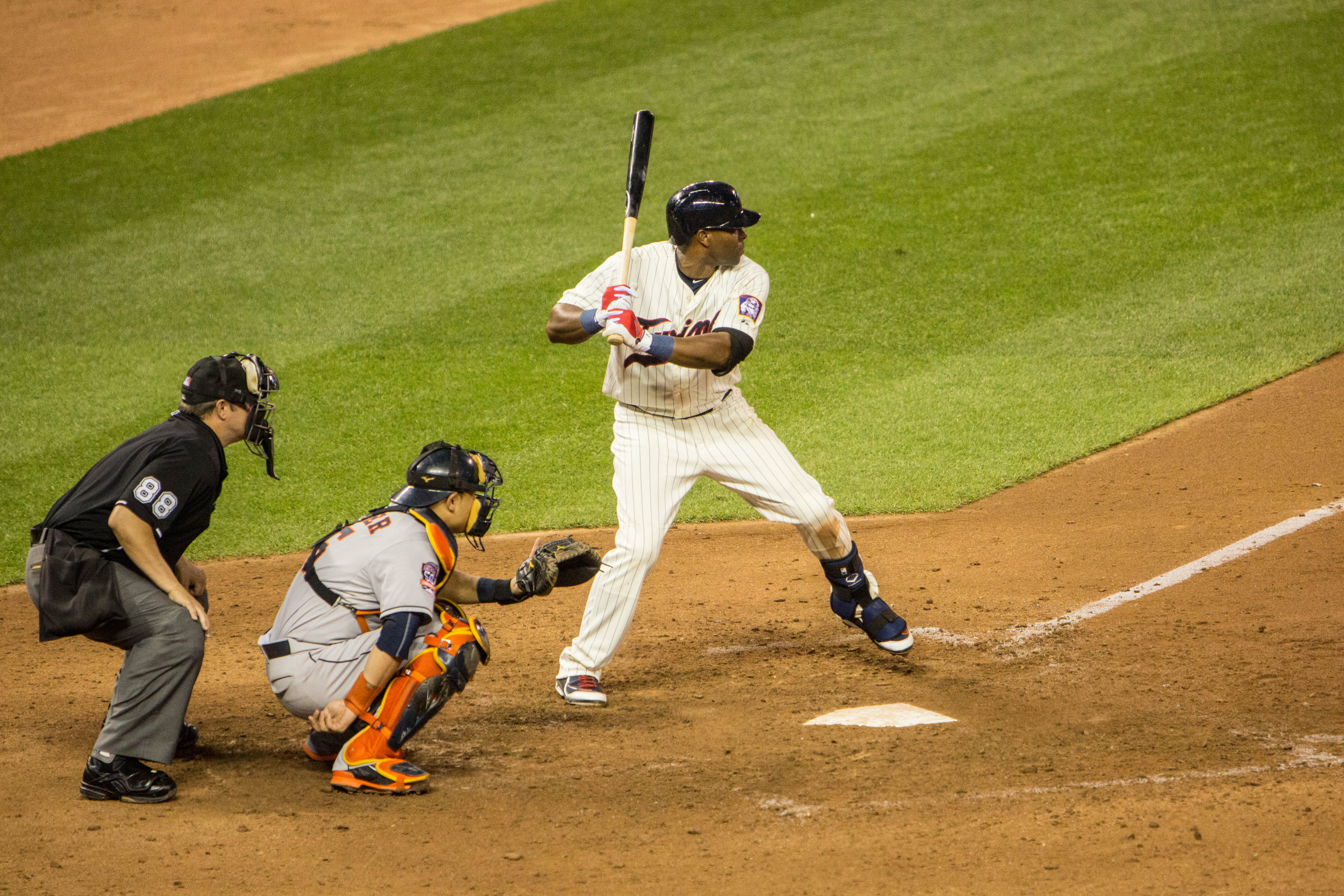 It was 
announced
 on Friday by the Minnesota Twins before Twinsfest that outfielder Torii Hunter and longtime radio voice John Gordon were elected to the Twins Hall of Fame. The announcement was made during the Twins annual media luncheon. After having no one elected last season, the Twins waived the two-year wait period, making the 40 year-old Hunter eligible. Hunter would be voted in by a land slide by a committee of 66 members, which consists of: local baseball writers, Twins Hall of Famers and front office personnel.
"Just to be announced as a Twins Hall of Famer is a special honor," Hunter said in an article on the Twins website. "I'm so happy about that. Just being a part of such an elite group of guys like Rod Carew, Harmon Killebrew, Tony Oliva, Eddie Guardado and Kirby Puckett. A lot of great guys. Just for me to have my name up there with those guys is really special to me."
Hunter, who played 12 of his 19 big league seasons with the Twins, won seven gold glove awards and was an All-Star in 2002 and 2007 while with the club. He is fifth in Twins history in home runs (214), sixth in RBIs (792) and extra-base hits (521), seventh in games played (1,373), hits (1,343), doubles (281), runs (739) and total bases (2,318). Gordon, who was voted in by a 23-member veterans committee consisting of Twins Hall of Famers, team executives and Twins historians, called Twins games for 25 seasons from 1987-2011. He became known throughout Twins territory for his signature home run call of "Touch 'em all." He joins fellow long time Twins broadcaster, Herb Carneal, as the second broadcaster in the team's Hall of Fame.
"I was very humbled and quite surprised," the 75-year-old Gordon said. "And as you could well imagine, I was very happy. It's indeed a great honor. I had no idea I'd ever be a candidate. Herb is the only other one. There have been a lot of great broadcasters in Twins baseball over the years. So to be in the same company as Herb is a great honor."
The Twins will honor Hunter on July 16 and Gordon on July 17 in ceremonies at Target Field. The Twins have not had an induction ceremony since 2013. Chuck Knoblauch was elected in 2014, but the team decided to not induct the All-Star second baseman after he was charged with assaulting his ex-wife in Houston. Both Hunter and Gordon are key figures in the history of the Twins. Not only that, they are of great character. It is great to see these two honored with some of the other important figures in the history of the Twins. Photo by:
Matthew Deery