Valentine's Day 5-Step Guide for Online Dating
Posted by Brent Lee on Friday, February 14, 2014 at 12:00 AM
By Brent Lee / February 14, 2014
Comment
Author's Note: This article is intended for singles only. For those who are deeply in love with their soulmate, we are all very happy for you, and we wish you and your significant other a wonderful and mesmerizingly romantic Valentine's Day. Yay for you. Now, please leave.
It's that magical time of year again when lovers celebrate their commitment with heartfelt cards and candlelit dinners, while everybody who is single gets to hear all about it — pictures included — on social media.
To commemorate this special Valentine's Day 2014, I've come up with a 5-Step Guide for online dating in the hope that it may assist all who are single and looking for someone in time for Valentine's Day 2015.
Here we go...
Step #1: Get Over the Stigma
At some point not too long ago, the idea of finding love online seemed a bit of a faux pas, if not downright creepy. The Internet was for checking your email on AOL or downloading music on Napster. Our personal lives were a separate entity from the World Wide Web, with "real" life not beginning in earnest until the moment we were done surfing the Net.
Remember when we used the phrase "Surfing the Net"?
Fast forward to the present and such clear boundaries between our tangible and virtual lives have blurred a bit.
It's 2014 now, and we do just about everything online. We bank online, we shop online, we read local news and interesting articles (like this one) on a variety of topics online. We find new jobs on Monster and sell old couches on Craigslist. We manage our professional contacts on LinkedIn, while sharing (and "liking" and "following") our social lives with friend and family members on Twitter, Instagram and Facebook. In this digitally-available and robustly networked world the idea that you should meet your romantic interests exclusively without the power and reach provided by the Internet is a peculiar and outdated one, and I suggest you ignore it. If you currently find yourself meeting lots of interesting, attractive, single people in the produce department, the bookstore or through mutual friends, then great. Keep up the good work. And quit reading this article, because you don't need it. If, however, you are not running into potential Prince or Princess Charmings as often as you like during your daily routine, then get over the stigma already and consider trying your luck at love online. And then keep reading to find out how.
Step #2: Be Yourself Online
Though it's likely in the running for "Most Overused Cliche in the English Language," successful online dating requires you to "be yourself." Joining a dating website will involve creating a profile, which will, in turn, involve posting pictures of yourself along with a bunch of information about your likes and dislikes, your personality, your interests, etc. — you're already on Facebook so you I'm sure you know the drill.

As you create your online profile, try to represent yourself as clearly and honestly as you can. Be sincere and straightforward to the extent with which you are comfortable, giving others an accurate idea of who you are and what makes you, well, you. Use current pictures that portray your sense of style and the activities you enjoy. If you like to fish and hunt while dressing casually in jeans and T-shirts, posting only photos that show you in tux (or an evening gown) at a friend's wedding might be a tad misleading. Rather than stacking the deck with red carpet glamour shots, include some pictures of yourself doing what you enjoy, wearing the types of clothes in which you feel both comfortable and attractive. In the written portion of your profile, share your mind, expressing your thoughts and opinions, as well as facts that illuminate your interests and passions. Here are a few ideas to get you started: ? List a couple TV shows and movies you love and why, or a book you've read that changed your opinion on something you felt strongly about. ? Name a person you've met who has inspired you. Or add a quote that captures your philosophy on life or love. ? Are you a diehard sports fan? Mention your favorite teams. Animal lover? Tell us about the pets you have and/or the pets you'd like to have. ? If you have conservative political views and feel strongly about them, let it be known. If you are a "liberal," say so. If you couldn't care less about politics, that's okay too, and it might be a good thing to mention. Writing about yourself can be a challenge and you needn't publish an autobiography in your profile, but make sure you offer enough honest information to give people a clear sense of who you are and what makes you unique.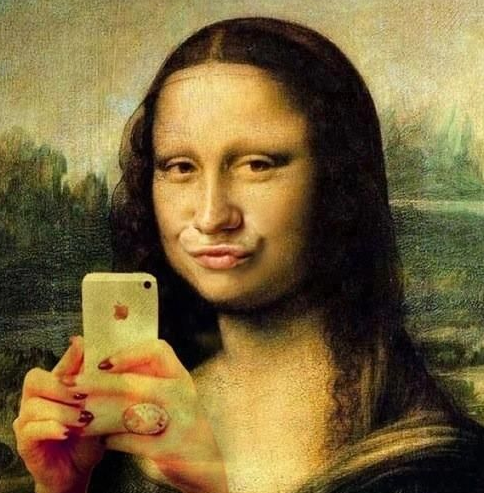 Try to avoid exaggerations, bragging or downright deception. Lying about your age or height, using pictures from ten years ago or posting shirtless selfies you took while posing in the bathroom mirror are instant failure modes and you should refrain. One last suggestion: Try not to be vague. Saying things like "I like the outdoors" or "I love my family and friends" is fine, but it doesn't communicate much about your one-of-a-kind "you-ness." Take some time to consider the special things you want to tell the world about you, and then tell them. Be yourself online. Pretending to be something you are not is never a good way to go, regardless of the circumstances.
Step #3: Be Active
Signing up for a dating website and thinking you'll just fall into the perfect relationship is like showing up to college and expecting to graduate Summa Cum Laude. It's not going to happen. In school, you gotta get to class and study to earn the grades. Dating online is of a similar nature — if you want to meet someone special, it requires effort. You can't simply write a profile, post a picture of yourself, and then wait for Ms. or Mr. Right to contact you. You need to try a little more than that.
In regular, non-online life, golden opportunities rarely present themselves to those who don't take the time to look for them. The online dating world functions in much the same way.
So, once you've created your clear and honest profile as described in Step #2, get active!
If you see someone you find attractive, say hello. If you read a profile you think is funny or one that resonates with you, send the person a note and say so. If you spot someone who, just like you, happens to love winter, Matchbox 20, John Hughes' movies, deep-fried pickles and stoned-washed jeans, then shoot this person a note. Bottom line: Standing in the corner and staring into your drink doesn't help you meet new people in your "regular" life, and it won't do the trick online either. Get online and get active!
Step #4: Arrange Simple First Dates
 Okay, you've followed the first three steps, and now you are ready for your first date with someone you've met online. This is great news! But now what? Three (or four) words: Keep it simple (stupid). I know this is another silly cliché, and I empathize with the diehard romantics out there who like to fill their dates with lots of creativity— I am one of you — but six-hour "Super First Dates" involving dinner, scuba diving, kite flying and a traditional Japanese origami class tend to be overkill and, even worse, can really backfire. There are exceptions, but often times, you can tell whether or not you truly "click" with someone within the first 20 or 30 minutes of meeting them. If you've already arranged for a full evening of romantic-ish activities, it can be rather awkward and less-than-fun to spend all of Friday or Saturday night on a date with someone whom you clearly share no romantic chemistry. Instead of pre-arranging a grandiose, over-the-top agenda for your first date, do something simple that will allow the two of you some casual, low-pressure time to talk and get to know each other better.
Try this: Meet on a weekday after work for a drink, or Saturday/Sunday mid-morning for coffee. If you and your date are clearly not a match, then you can easily, and politely, go your separate ways after spending an hour or so together. On the other hand, if you hit it off, great! A short date can often easily be extended if both parties are interested in spending more time with one another. You could make dinner or happy hour plans, or simply go for a walk around town to talk more. You can always use your Casanova-esque instincts to come up with some fun and spontaneous ideas on the fly. Remember: St. Paul is one of the
most romantic
cities in America…
While elaborate first dates can be creative and cool, if there is zero chemistry, they can also lead to drawn-out dating disasters that may dampen your enthusiasm for future dates.
Keep it simple for now.
Step #5: Maintain Reasonable Expectations -- Just Relax and Repeat Step #2 (Except in person this time)
The last step may seem easy, but for many people, it can be one of the most challenging obstacles to having success via online dating. The hard truth is this: the odds you're going to meet your soulmate on you first online date are pretty slim. Online dating can be effective if you give it some time and effort, but it isn't magical and it comes with no guarantee of immediate success. That's just the reality of it. It's nothing personal — I'm sure you are a wonderful catch. It is the unfortunate mathematical consequence of the old adage "there are plenty of fish in the sea." There are a wide variety of fish out there that are not your type, so it's tough to catch a keeper on your first cast.
Staggering, heartbeat-skipping, chemistry is rare — the fact you're single and haven't found it up until now is a testament to this. Therefore, simple probability says your first date likely won't be the person you marry. Nor will your second. Or your third. But don't despair. People really do meet and fall in love using online dating everyday. We all know at least a few couples who met on the Internet, and you could be next. Lightning might strike and any given date might very well lead to the sort of romance you've been searching for. The only way you'll ever find out is to try. While you are trying, it is helpful to keep a level head and maintain reasonable expectations. It's fine to be optimistic — in fact, you should stay positive throughout your online dating experience — but holding tightly to lofty, unrealistic expectations in any aspect of your life tends to lead to disappointment or delusion about your present condition and future prospects, and dating is no exception. Moreover, being overly eager or too hopeful is a sure-fire way to fail at dating, online or otherwise. First dates can be a little stressful as it is — there is no use of putting any additional pressure on yourself.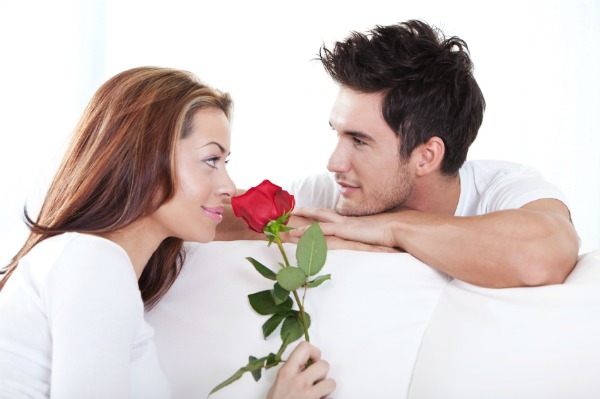 When you show up for your (simple) first date, check your expectations and preconceived notions at the door. Keep an open mind and and spend time getting to know a new person. If you like what you see and hear and you'd like to find out more, proceed accordingly. Set up a second date and take it from there. If you and your date are not a match, that's okay too. The most important thing is to have fun, relax, and be yourself.
**
There you have it. A definitive "5-Step Guide to Online Dating" designed to find you a Valentine by February 14th, 2015.
Happy Valentine's Day to everyone — singles and couple  alike!
Final Author's Note: Couples, please keep the sappy stuff to a minimum on Facebook today. We get it—you're madly in love and rapturously happy. Great. Woot. Woot.
Photos via: Brent Lee and Google