Wanderlust: My Seven Wonders to the Pacific Northwest
Posted by Kendra Ackerman on Friday, September 11, 2015 at 12:00 AM
By Kendra Ackerman / September 11, 2015
Comment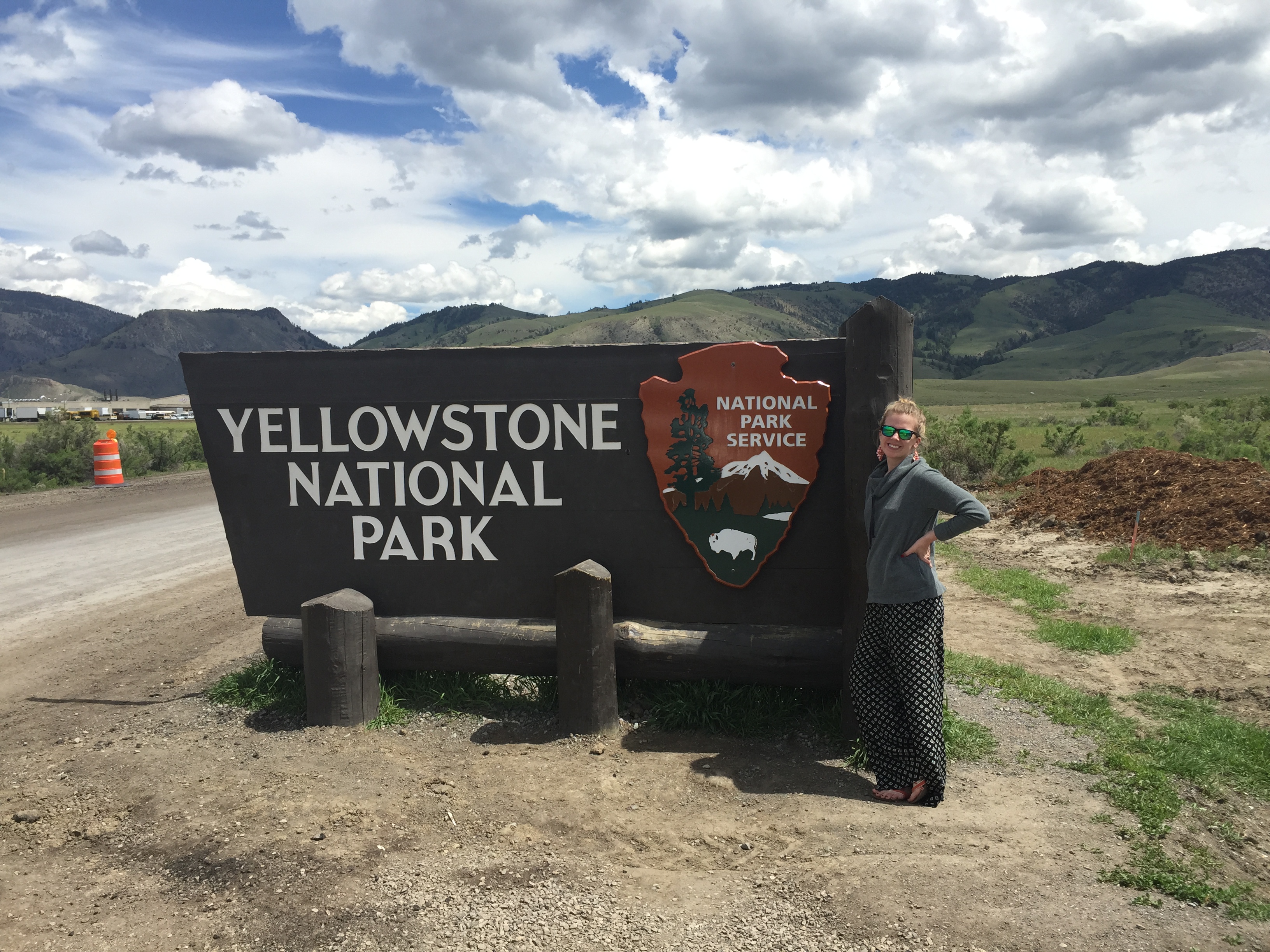 For most of my life I have had this desire to live anywhere besides Minnesota. No offense to Minnesota or anything, but I have this feeling that I wasn't meant to live in the Midwest my whole life. I told friends and family about this dream for as long as I can remember; so I think the decision to actually do it at the age of 26 was a soft blow to them. For the past three years I have resided in the great city of Minneapolis. It felt like home. But, that strange feeling of wanderlust was still in the back of my mind. So, after many months of talk, I quit my nine to five job, notified the landlord of the beautiful apartment I lived in (very sad about leaving this apartment behind), my boyfriend and I packed up our materialistic lives and drove to Portland, OR. This is my experience of the highs and lows, differences and similarities of the Midwest to the West and everything in between. Strangely, making the decision to move across the country was one of the easiest I have ever made. Usually, I am very indecisive and over-think the pros and cons of any situation, but I knew that if this move didn't happen now it would probably never happen. One of my fears is that I will be sitting in a nursing home in 50 years and look back at my life and regret that I never truly lived my life the way I wanted. They say the United States is the land of opportunity and I believe that. A person just needs to have the courage to step off the ledge of comfort and put themselves into a potentially risky and unknown territory. I have been in Portland for just over a month now and the only regret I have is not making the move earlier. I have a tattoo that says "Life is Beautiful." I got it done in college and while I did believe that life was beautiful if you let it be, I never fully realized its potential until I reached Montana on my journey to Portland. After making pit-stops in Fargo, ND, and Bismarck, ND, to say farewell to the last wave of family and friends, we headed to Montana. I had never been through Montana, believing the nay-sayers that it had nothing to offer. This brings me to the first difference in Minnesota and well, basically any other state in the Midwest. While some appreciate the flatness of the land of 10,000 lakes, I had no idea how a mountain in Montana could change my perspective. It could have been a large hill to "Montanians," but just the change in landscape and the thought that others lived in this desolate, rural, picturesque life took my breath away. It also put into perspective that hey, maybe they don't even think twice as they step out onto their porch with their morning coffee and take in the mountains all around them.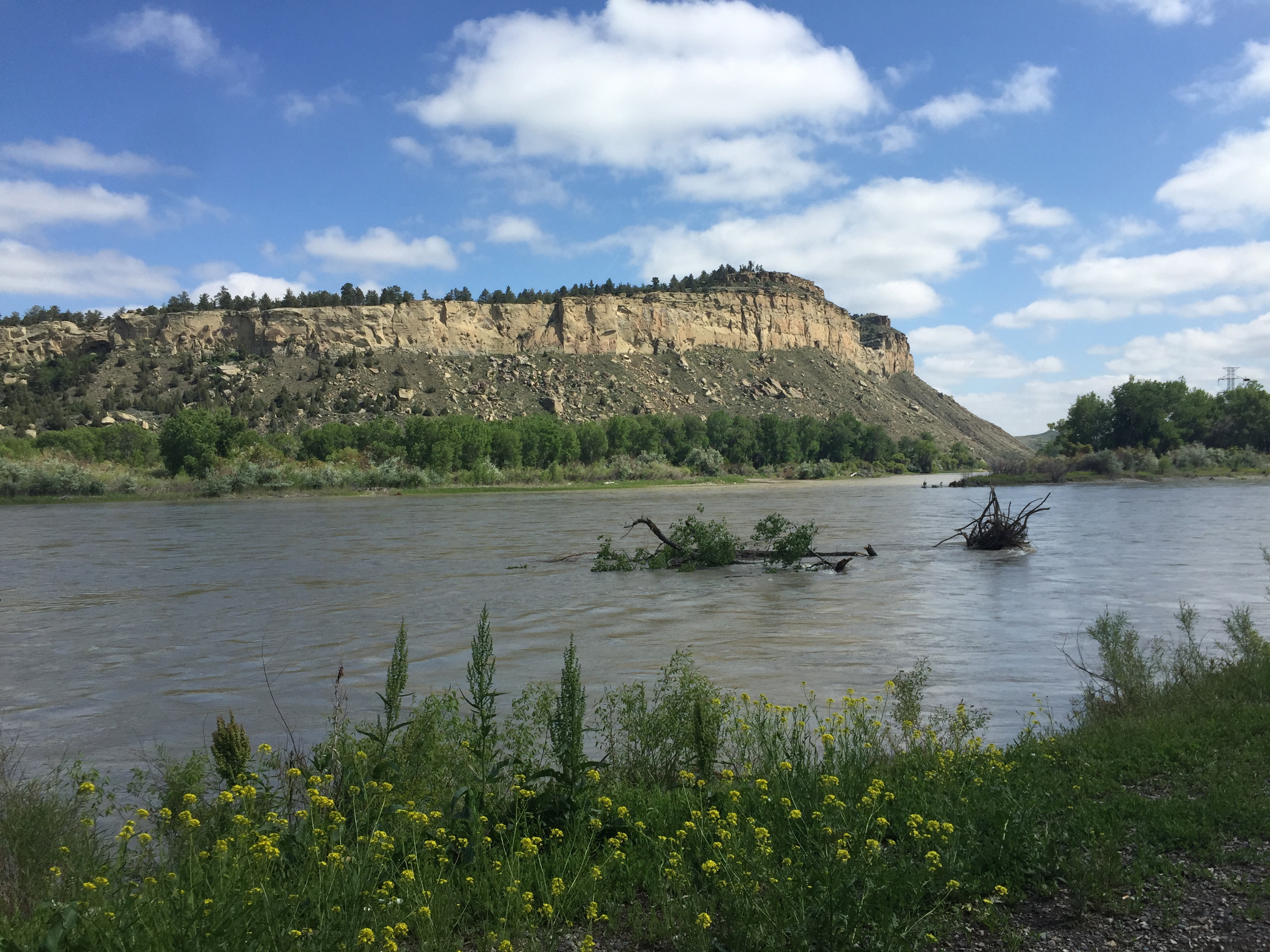 At that point I smugly realized that I am a generic tourist and I need to get out more, seriously. Life is beautiful and sometimes instead of taking a thousand pictures of the same mountain over and over, just to make sure you got a good shot, you just have to put down the camera and be in the moment. I don't want to admit at the moment I drove through Yellowstone National Park that I was behind a camera lens; I wanted to tell my children about the day I actually saw Yellowstone. I wanted to tell them how I excitedly saw a buffalo and over-reacted like a little school girl. Or how crazy people get when they spot a black bear and its cub. Seriously, those people literally stopped traffic, parked in the middle of the road, and stood there in awe of a pair of bears that were three football fields away. To each their own I suppose.
Before I forget, just note that if you stop in Cody, WY, wear shorts and a t-shirt if you don't want to be gawked at. Apparently, a sundress is unheard of there. I wasn't tough enough for that area. I'd like to think if Buffalo Bill Cody was still around he'd give me the thumbs up. Besides eating my bodyweight in sunflower seeds and other various gas station fare, the food and drink along the way was great. Anything from a french dip sandwich to a drink called "Dragon's Breath," I never had a bad meal along the way. Okay, besides a dish of tater tots at an anonymous bar we stopped at for a drink, everything was great.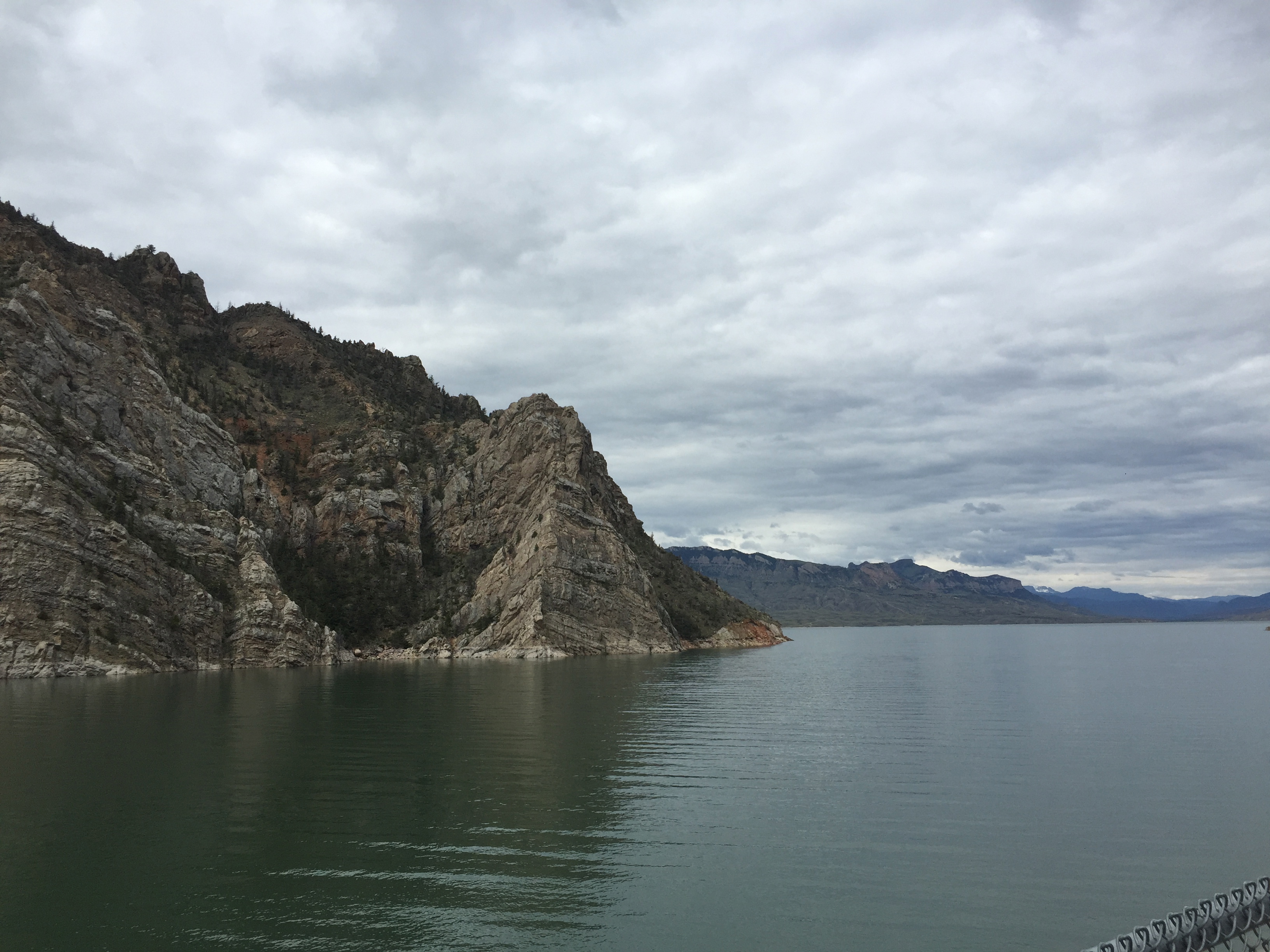 Anyways, have I mentioned how beautiful the scenery is on the drive? If you ever get the chance, the Columbia River Gorge is one of the most beautiful landscapes I have ever seen. While driving through the mountains, there is a change from a desert-like scene back to the mountainous scene and both are equally breathtaking. Another spot to visit while driving through the little area of Idaho is Coeur d'Alene. It was quick trip through, but I now know what all the fuss is about. Left by glaciers of the Ice Age, there are more than 55 bodies of water to visit. Driving into Portland and imagining another chapter of my life beginning was an unreal feeling. To me, the unknown is a unbelievably calming feeling and I cannot wait to explore every nook and cranny the Pacific Northwest has to offer. I have seen an abundant amount of rose bushes, gotten called a transplant for not being from here and seen more mountains than I have in my entire life. I am absolutely ecstatic about my new journey over here and the fact that I am under two hours away from an ocean is just another little silver lining. Photos by: Kendra Ackerman