'Warped Tour 2014' -- "Best Day Ever"
Posted by Travis Bridell on Friday, July 25, 2014 at 12:00 AM
By Travis Bridell / July 25, 2014
Comment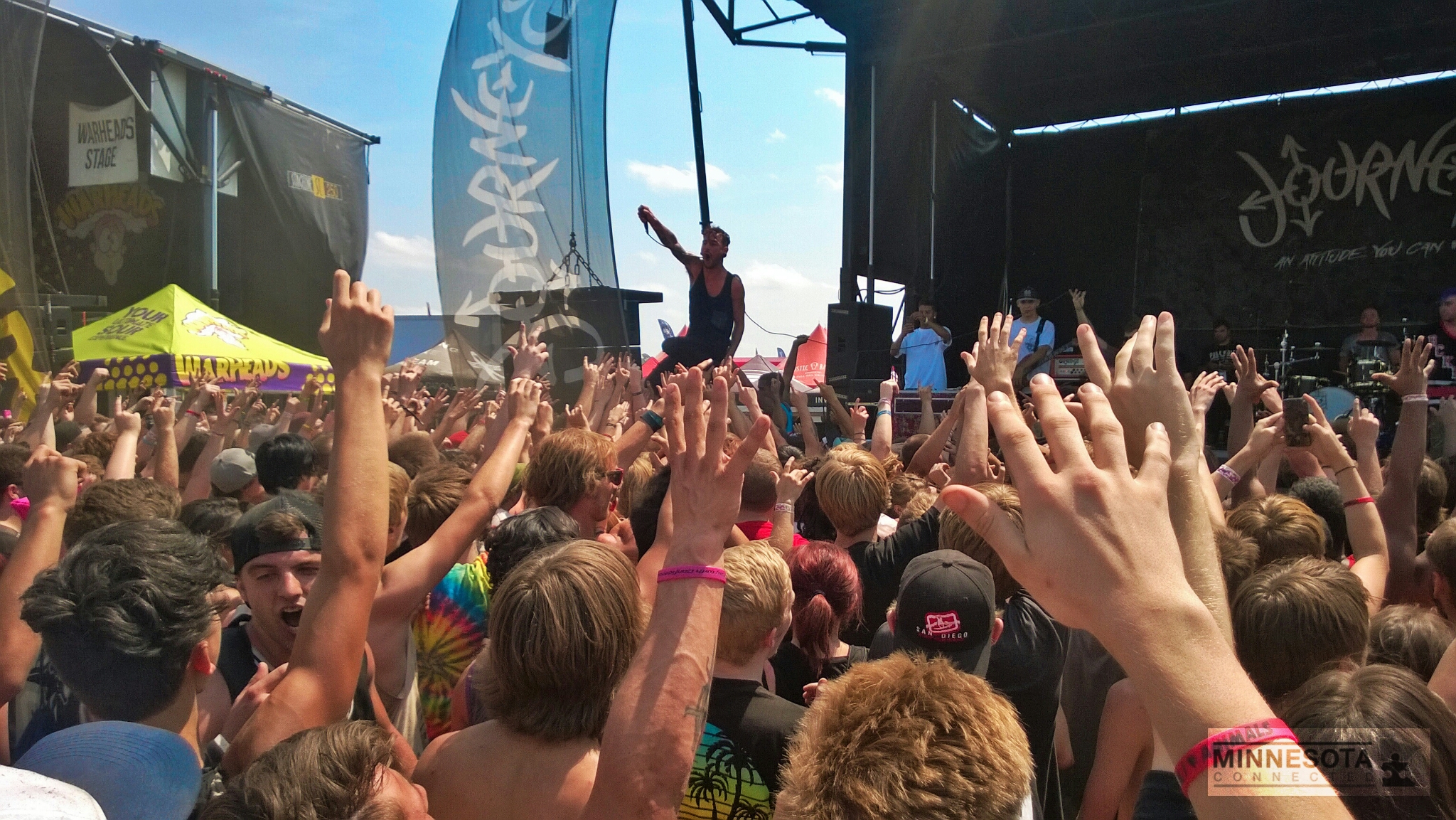 Warped Tour 2013 branded itself with the slogan "Best Day Ever", but at this year's tour I had the best day ever. I was caught up in seeing the bands I came for, enjoying the terrific weather and having fun. For the 20th year of the nationwide tour, there are over 70 bands on nine different stages throughout the day playing a mix of punk, hardcore, alternative, with some rap and soul mixed in as well. Minnesota's host for the summer concert series is Canterbury Park in Shakopee. A day at Warped Tour is filled with music, people, sun and crowd surfers — oh the crowd surfers. This year I noticed new signage at every one of the stages that read:
"NO MOSHING/CROWD SURFING

You Mosh, You Crowd Surf

You Get Hurt

We Get Sued

No More Warped Tour."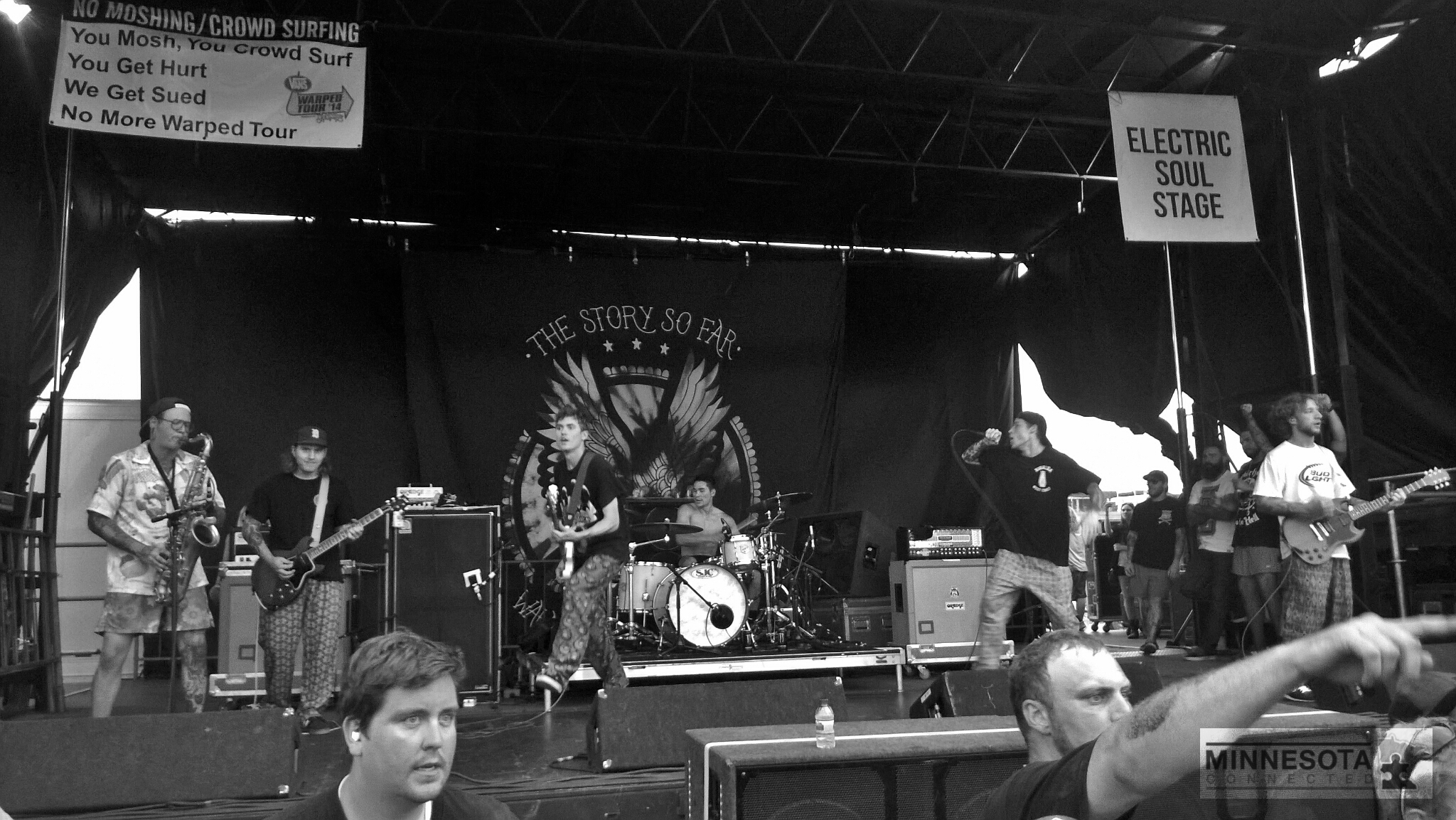 But it didn't deter many from attempting it as always. Due to both those that moshed and from general movement a lot of dust was kicked up from lack of rain, leaving a haze around the whole concert area. Being a tall person with a tall friend alongside me, the two of us got knocked in the head quite a bit. We got to make a friend who shared our dilemma out of that experience and he's even in a band. "You see so many different people here," said Warped Tour patron Briana Schulzetenberg, 18. A man I may only ever know as Samb (his last name) was one of the people who make the tour what it is. When my friend and I first arrived at Canterbury, I had left my sunglasses at home and it was a very sunny day, so I figured that I would just buy a new pair.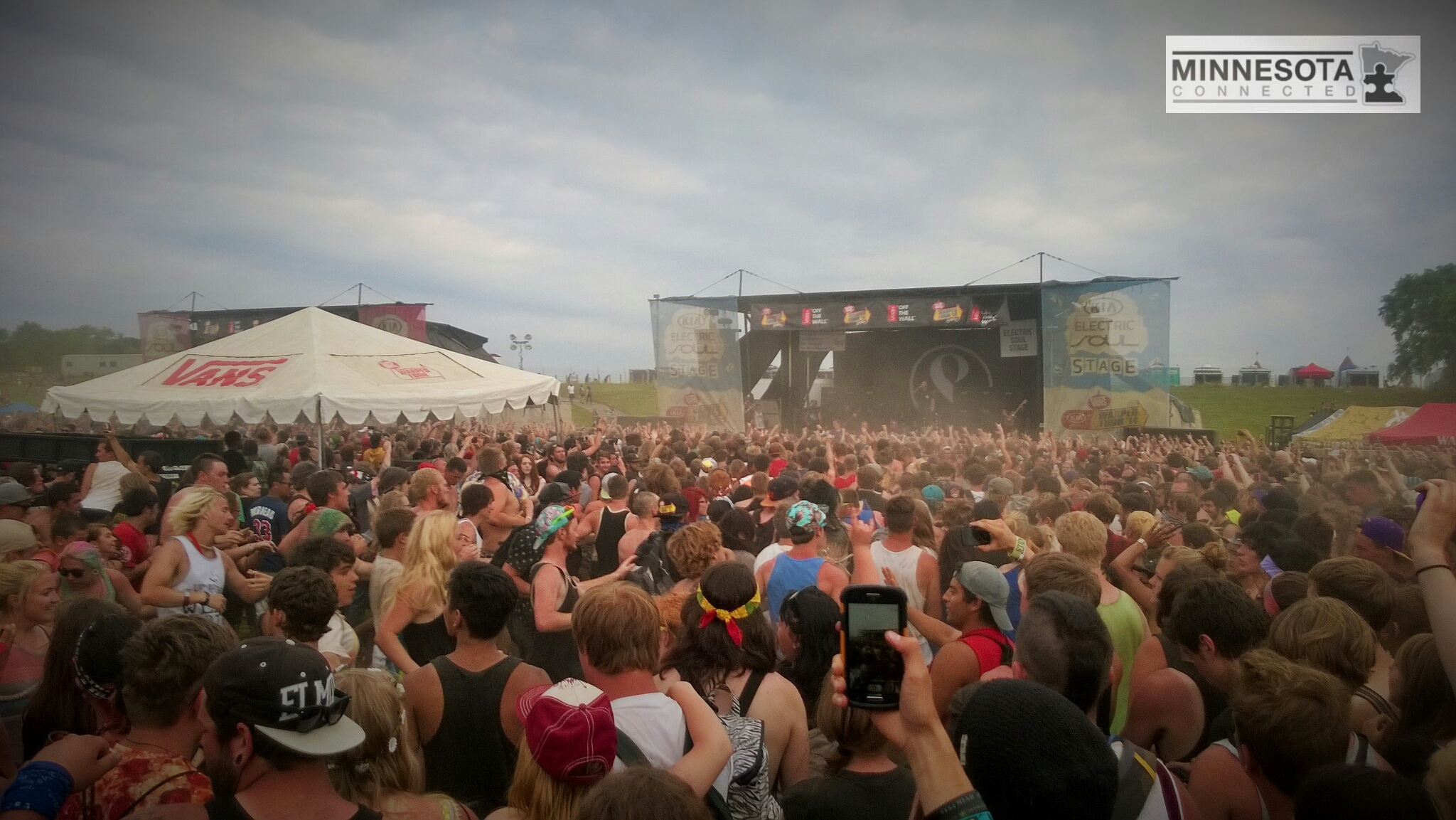 We wrote down the times and stages of the bands we wanted to see because they aren't released until the morning of the shows. Having some free time, we made our way past one of the merch booths in which a worker stopped the pair of us. "Can I ask you guys a favor?" he said. "Sure, depends what it is," I replied. "Could you guys watch the stand so no one steals anything?" We obliged his request and after he ran his five-minute errand, I lucked out and he let us choose a pair of sunglasses. It's hard not to rave about free stuff. Then came the music and some fun. Ska punk band
Less Than Jake
have the record of most Warped Tours, coming up on a year's worth of days on the road. The 22-year-old band even shaved a willing participant's head into a mohawk on stage. Self-proclaimed "Greatest band to ever live,"
Bowling for Soup
, noted the way newer bands talk to their fans with a "scary growling Halloween voice" saying "hell yeah," "make some noise" and other less than flattering words. They poked fun at it by mimicking it and asking the crowd to boo in reply. Both of these "old" bands put on terrific shows and were genuinely funny, but they didn't have all the fun.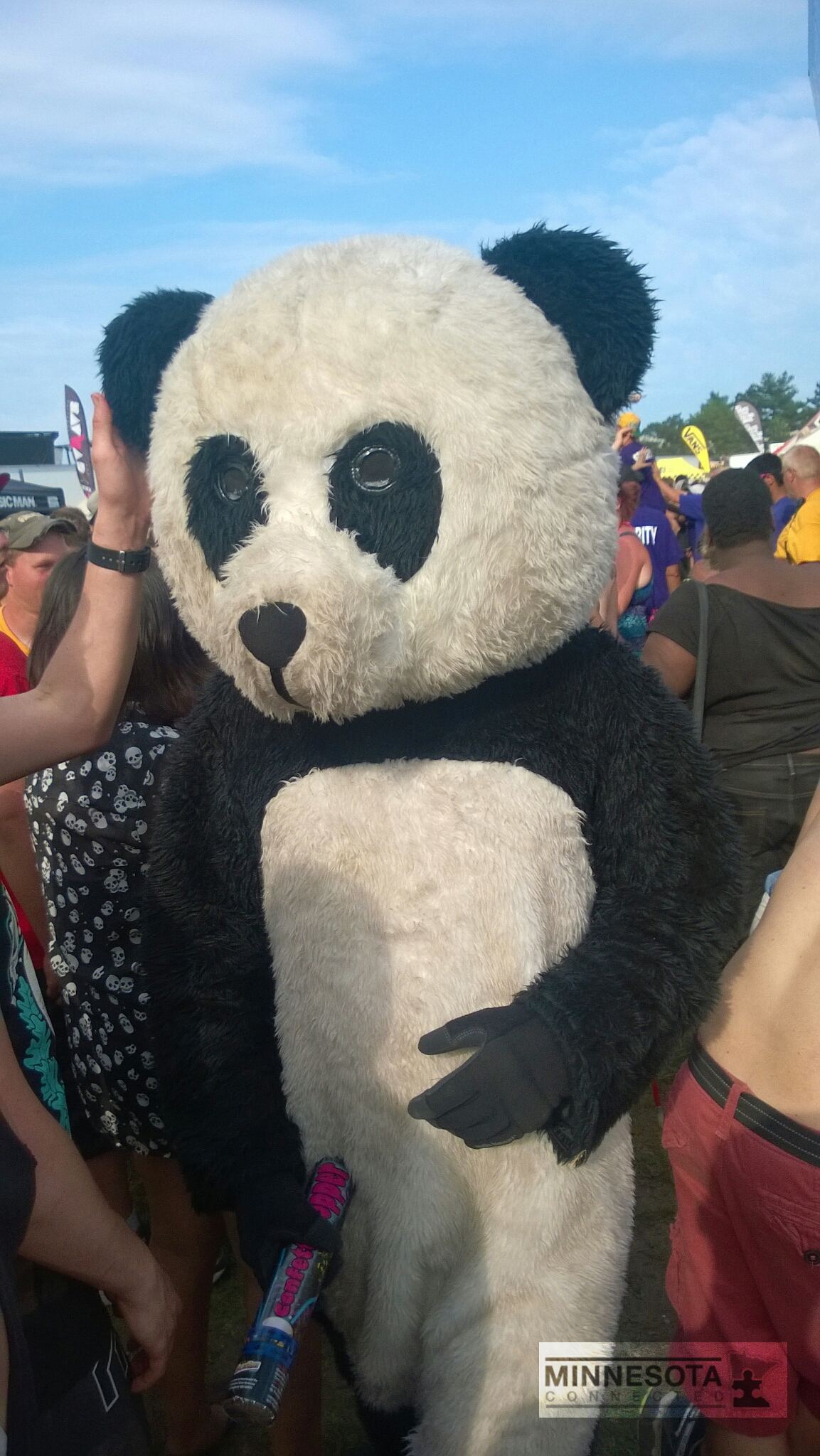 Younger bands like
Chunk! No Captain Chunk!
, who played on a portable stage on a truck, had a man in a panda suit come out on the cramped stage to dance, shoot off confetti and carry the lead singer on his shoulders.
Issues
, from Atlanta, Georgia, played a great set and garnered a rather large crowd, but a truly monstrous gathering came to see
Of Mice & Men
, both of which tried to keep the crowd lively throughout the long day. There are even some Minnesota connections on this year's tour with post-hardcore band
For All Those Sleeping
and rapper
Mod Sun
.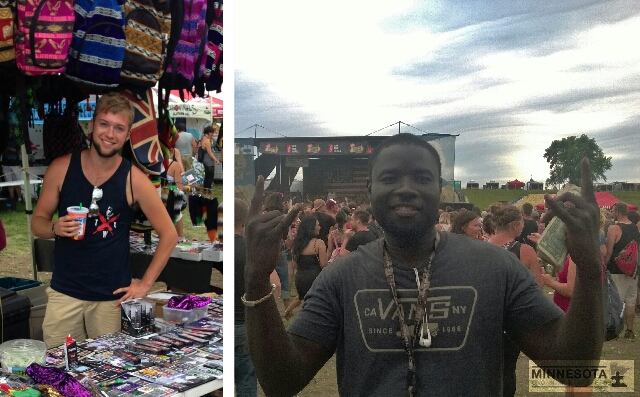 Later in the day, my friend and I split up to see different artists. We planned to meet back up at Samb's tent. I finished first and headed over to chat. He invited me in the booth and left me in charge while he got us both smoothies. I sold over $100 of merchandise, so he let me hang around and talk. I learned a lot about the man: he is 32-years-old from Senegal, West Africa, and has been working Warped tour for two months a summer for the last five years. Yet, he said he doesn't care much for the music. "I listen to reggae and hip-hop," he said. Unfortunately for him, rap and soul artists play on stage that he can't see from his booth. Yes, it's juvenile with giant beach balls and condom balloons, but the people and music of Warped Tour give it humanity and a good community. "Warped Tour is a cool idea. It's a good place to get together with people and see some of their favorite bands," said Christian Brehmer, 21, who has attended three of the last four years. It may depend on your music taste, but a sunny day at Warped Tour is beat by little else; it could even be your best day ever. Photos by: Travis Bridell