What To Do On All-Star Weekend
Posted by Rebecca Mariscal on Friday, July 11, 2014 at 12:00 AM
By Rebecca Mariscal / July 11, 2014
Comment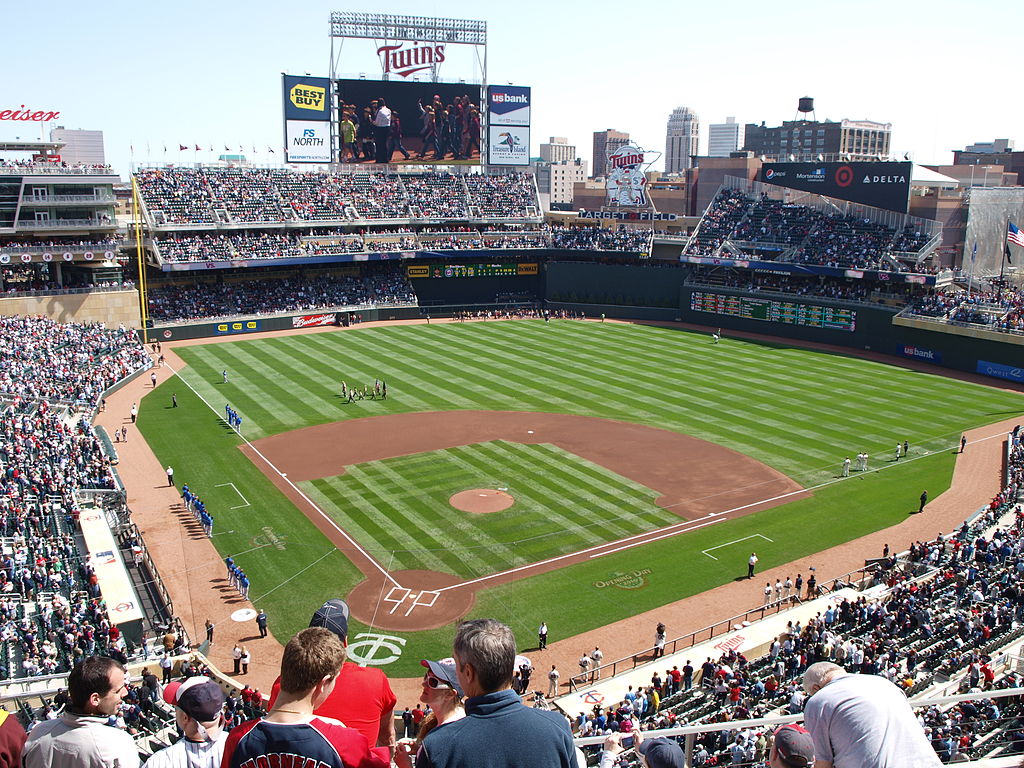 This upcoming weekend will mark the third time the Twin Cities have hosted the MLB All-Star events. Tickets for the main events like the game and the Home Run Derby are still available on individual ticketing sites, for those willing to pay a price. While you may be lucky enough to find tickets to the All-Star game for around $200, most extend up to and above $2,000. Similarly, prices for the Home Run Derby extend up until the thousands. If you're not willing to pay that much for a ticket, there are other ways you can still participate in the All-Star festivities.
Friday, July 11
Movie Night:
Target Field Station will host a FREE
movie night
to start off the weekend. 
The
Sandlot
will play at 5 pm followed by 
Moneyball
at 7 pm. There will be free popcorn and other giveaways.
Fanfest:
The All-Star
Fanfest
will be held from Friday to Tuesday at the Minneapolis Convention Center.
Tickets
are $35 for adults and $30 for children, and will be buy one, get one free on opening day Friday. Fanfest is a place for fans to work on their own skills at clinics, view medals and other memorabilia and meet former players.
Sunday, July 13
Live Music:
Target Field Station will host live
music performances
throughout the day.
Trailer Trash
will play at 1 pm, followed by Chris Hawkey at 2 pm.
Futures Game:
The game featuring top minor league players will start at 4 pm. If you don't have tickets, you can watch it on the big screen at Target Field Station.
Summer Block Party:
The All-Star Summer Pepsi Block Party
will be held from Sunday until Tuesday. Admission to the block party is free and food and drinks will be available to purchase. Events start at noon and go until 7 pm. Events include live music, demonstrations by celebrity chefs and baseball themed activities outside the ballpark. Target will run a pop-up store selling MLB merchandise.
Monday, July 14
Live Music:
Target Field Station will host performances by
Alex Rossi and The Root City Band
at 3:30 pm followed by
Sonny Knight and The Lakers
at 4:45 pm.
Home Run Derby:
You can watch the Home Run Derby on the video board at Target Field Station. Pre-Show starts at 6 pm.
Tuesday, July 15
Live Music:
Target Field Station will host performances by Young Ry at 4 pm followed by
Belfast Cowboys
at 5:15 pm.
Red Carpet Parade:
Starting at 1 pm, the All-Star game players will be in a parade down Nicollet Mall between 7th and 13th Streets.
All-Star Game
The Pre-Game starts at 6:30 pm. The entire show can be watched on the video board at Target Field Station. Photos via:
Randy Stern