What's Right About Sports — Malik Stewart
Posted by Brent Lee on Thursday, March 13, 2014 at 12:00 AM
By Brent Lee / March 13, 2014
Comment
The sports arena can be a place where egos are big and mouths are bigger. Athletes are cherished by millions as heroes for excellence playing children's games, all too often behaving like (spoiled)
children
in the process. And then, there is Malik Stewart. The 16-year-old Stewart —who finished the wrestling season with an impressive (34 - 4) record — lost his 120 lbs. title match to Mitchell McKee at the 2014 Minnesota State Wrestling Tournament.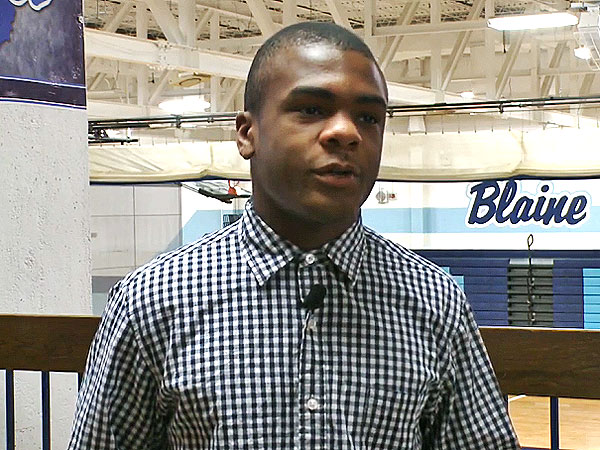 But Malik
didn't
whine; he
didn't
complain. He
didn't
point a finger of blame at the ref or his coaches. He
didn't
slam down his headgear or sit in a corner and pout. He
didn't
act like a child. After being pinned 1:22 into the match, Stewart rose from the mat — defeated and fighting back tears — and graciously congratulated the opponent who'd bested him. Stewart then walked over to his opponent's father, Steve McKee, shook his hand, and embraced him in a hug.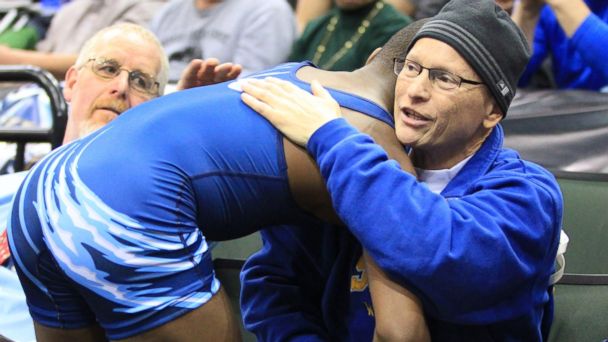 Why
did Malik do this? Because Steve Mckee is dying of cancer. And his prognosis
reportedly
gives him only a few months to live. And because Malik Stewart is
good
kid and an honorable competitor who showed us all a glimpse of how
right
and unifying sports can be when the athletes behave like decent human beings instead of ungrateful children. Stewart — whose own father died of a heart attack when he was only seven — says he did what he thought was right.
"He won," Stewart said of his opponent. "He was pretty proud, and his dad was pretty proud. So I went over there and I shook his hand, embraced him a little bit, and told him to 'stay strong' and 'everybody loves him'."
He also added:
"I got a little teary because I lost the match, and I knew the hard times he was going through. The crowd went wild and I heard a couple people say after I did it - 'that was pretty classy' - but I just did it straight from the heart."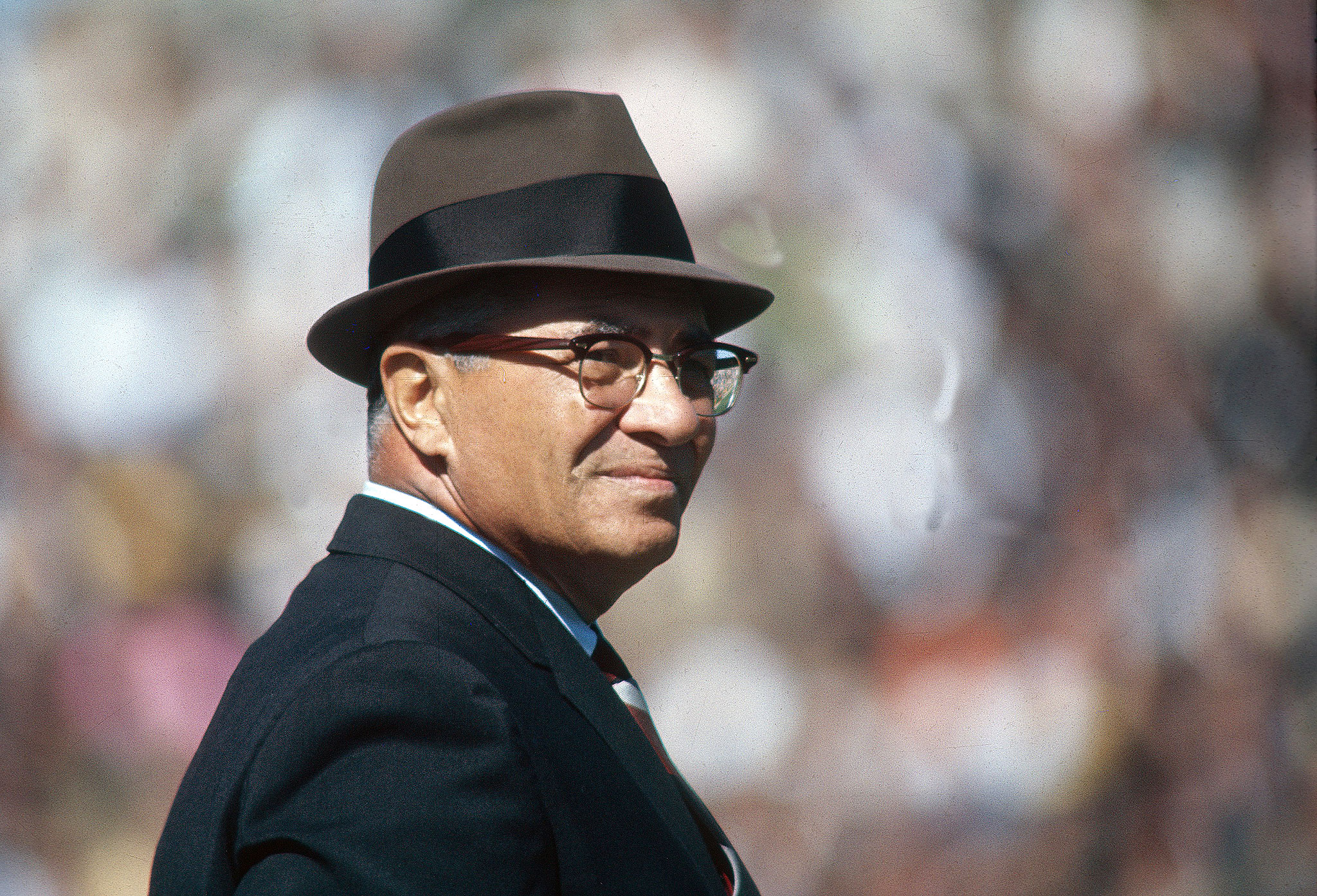 This poignant moment at the state wrestling tournament reminded of a quote from one of sports' most legendary names, Vince Lombardi:
"I firmly believe that any man's finest hour, the greatest fulfillment of all that he holds dear, is that moment when he has worked his heart out in a good cause and lies exhausted on the field of battle - victorious."
I'm a big fan of Lombardi, and I love this quote. I've written it out and taped it to my bathroom mirror in the past. I've even recited it in my head while on the field in competition. While I appreciate the sentiment — and with all due respect to Coach Lombardi — as I get older I've come to "firmly believe" the legendary coach was a bit mistaken when he uttered these famous words. As men and women, our defining moments — the "greatest fulfillment" of our species — has
little
to do with "victory" or "lying on the field."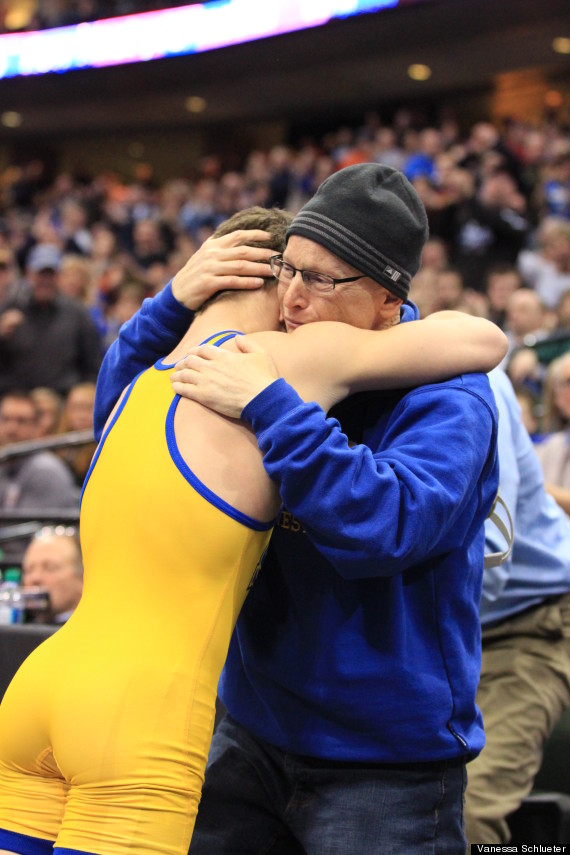 Rather, we as humans enter our "finest hour" when we
rise
from the mat — "exhausted", broken,
defeated 
— and choose to honor our adversary, as well those who are facing much bigger foes than exist inside the sports arena. It's not about winning, or telling the world how good
you
are. It's about "working your heart out in a good cause" and whether in victory or defeat, respecting your opponent and "all
he
holds dear." Thanks for the lesson, Malik. Thank you for reminding us all there are (much) more important things than winning or losing. Photos via: Google and Vanessa Schlueter
The personal views expressed in this post are the writers' own and do not necessarily reflect the views of Minnesota Connected or its sponsors.