Why is Mayor Hodges Visiting the Coldest Major City in China... Now?
Posted by Erik Bergs on Monday, January 5, 2015 at 12:00 AM
By Erik Bergs / January 5, 2015
Comment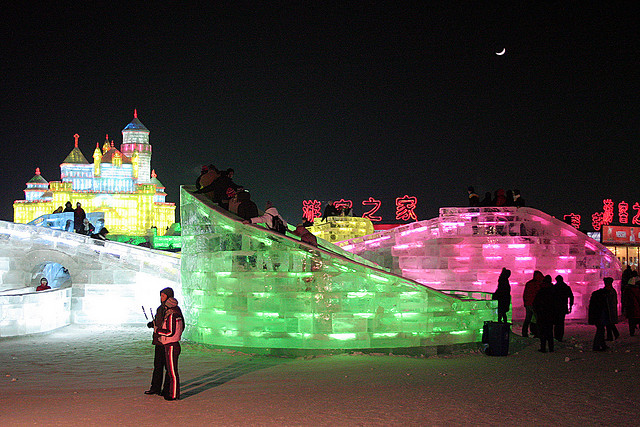 Minneapolis Mayor Betsy Hodges and City Council Member John Quincy (Ward 11) are joining leaders from 'Meet Minneapolis' for a winter adventure in the heart of Manchuria. Though they're not going halfway around the world for a vacation. They're participating in a timely forum for cold cities to exchange ideas in Harbin (China's eighth largest city). Harbin, which has a very similar climate to the Twin Cities, has been a Sister City to Minneapolis since 1992. Resembling the City of Lakes is its embrace of its frigid winter as an identity source, Harbin has certainly taken its love of all things frosty to the next level. The city actually has booming winter tourism (something that hasn't seemed to take root in virtually any part of Minnesota). What are the secrets to Harbin's success? Snow sculptures, ice buildings and a
Siberian Tiger Park
are the main attractions. Museums, skiing and a variety of historical buildings left by its rich history (the city swapped hands a number of times between neighboring countries, including Russia) offer
plenty to see
on a winter visit too. The 
Minneapolis team is hoping pick up some ideas from the city and forum which also includes representatives from other cold cities in Russia, Japan, Finland, Denmark and Canada.
With the
dream of hosting Winter Olympics
pretty much out of reach and plans of turning the Chain of Lakes into a big cat snow-safari being far-fetched, it's doubtful that colossal ideas will be brought home from Manchuria. But perhaps there will be some food for thought in regards to the groundwork needed to actualize more moderate-sized winter initiatives. With the coming
expansion of the Mall of America
and St. Paul's
Crashed Ice
, there certainly are elements on which to bolster the Metro's winter tourism; but the role of Minneapolis itself is still a large question mark. [caption id="attachment_396679" align="aligncenter" width="570"]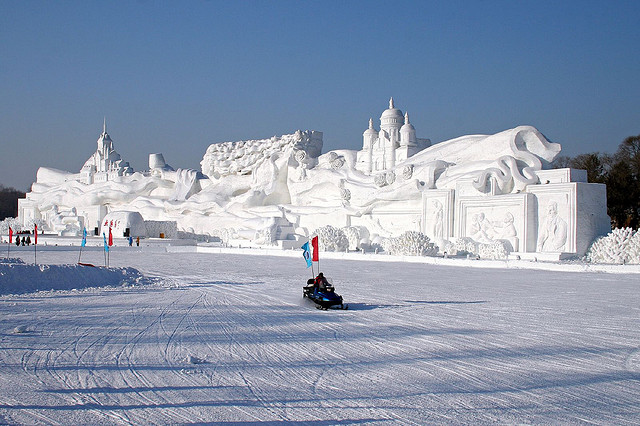 Harbin has the largest snow sculptures in the world every winter![/caption] The main portion of this visit will be January 2-7. With temperatures essentially mirroring those they left back home, Hodges and the other Minneapolitans might be pining to go to one of the other Sister Cities. Cuernavaca, Mexico, for example, will be enjoying a week in the low 80s and Santiago, Chile will be downright hot reaching well into the 90s. Photos by:
Emma Gawen