Why Tyler Kolek Matters
Posted by Jeff Schwenn on Thursday, May 29, 2014 at 12:00 AM
By Jeff Schwenn / May 29, 2014
Comment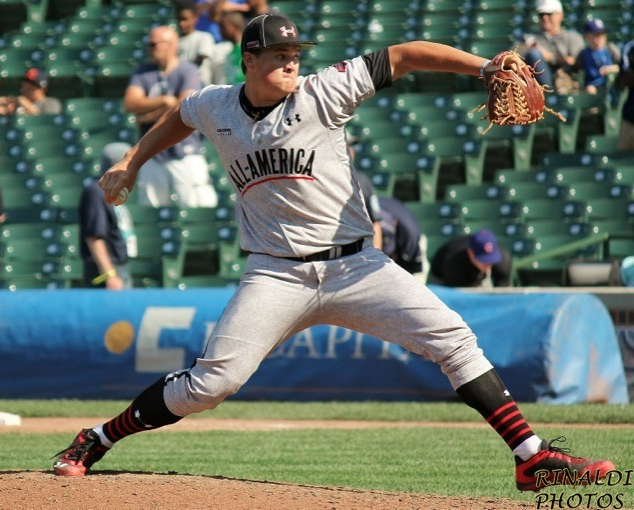 Among the professional sports drafts in America, the Major League Draft is a forgotten stepchild. The MLB Network covers it live, but baseball fans have a difficult time drumming up interest on players they don't know much about and will probably never see on their team. Bryce Harper getting drafted and making it to the major leagues in one year is extremely rare -- in today's society of instant gratification, patience is a lost art and the MLB Draft is tossed aside as an exercise not worth one's time.
But wait, the Minnesota Twins have the fifth pick of the MLB Draft on June 5th. Doesn't having the chance to pick the fifth best baseball player in the country have some importance? Texas native Tyler Kolek will make an impact on draft day and it looks as though the Twins will have a chance to select him.
Who's Tyler Kolek and why do you care? Tyler Kolek is the hardest throwing high school pitcher this country has ever seen.  At 6'5", 250 pounds, and with a fastball that has hit 102 mph, he's more than a little enticing and recent news has him sliding down to the Twins' fifth pick. Tired of watching Twins hurlers pitching to contact and trying to outduel hitters with 90 mph fastballs in a 95+ mph world? Tyler Kolek could be the answer to Twins pitching questions.
Before getting too excited, Tyler Kolek isn't major league ready and relies mainly on his blistering fastball. In high school that will get the job done -- but not in the major leagues unless you're Nolan Ryan (who he's compared to). Kolek's offspeed pitches are raw because they are rarely used. He does possess an 80+ mph slider which has made high school batters wince after seeing continuous 95+ mph heaters. He may lack refinement on the mound, but Kolek shouldn't be viewed as a project. A larger concern is the Twins record drafting high school pitchers. This list going back 20 years begins and ends with Brad Radke. In addition, the Twins' track record drafting any pitchers that become reliable at the major league level is very poor (after Radke, you have Scott Erickson, then Frank Viola). The Twins are a patient organization to a fault. If they choose Tyler Kolek he will spend at least three years in the minors and probably experience a major arm injury resulting in a now fairly routine Tommy John surgery. That seems par for the course with any hard throwing hurler nowadays. If he's there, the Twins need to draft Tyler Kolek in 2014 and wait until 2018 or later for his arrival. That's how the game is played in major league baseball. Patience is still a virtue. Photo via:
Rinaldi Photos