Will Saint Paul Make a Path for Bikeways?
Posted by Angie Newgren on Thursday, June 26, 2014 at 12:00 AM
By Angie Newgren / June 26, 2014
Comment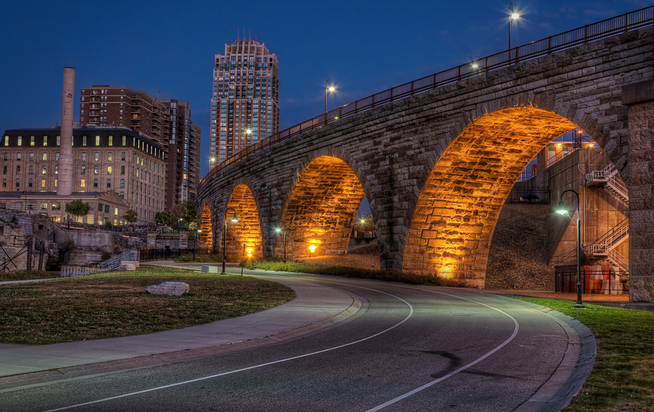 A plan in the making is Saint Paul's citywide
Bikeways Plan
. The plan is to encourage bicycles as a means of transportation by adding corridors that connect across the city with special lanes or "bike boulevards" for bicycles. The Bikeways Plan falls under the 2008 Comprehensive Plan of Saint Paul. One goal for the Comprehensive Plan is to increase the number of bike trips from 2% set in 2000 to 5% in 2025. Although that percentage doesn't seem very high, that equates to thousands of cars off the roads. We currently are just a few years past the middle years of that goal and now barely just passed the Bikeway Plan itself (2014). Currently throughout the Twin Cities there are 144 miles worth of existing bikeways. The Bikeways Plan hopes to add on 214 more miles giving a grand total of 358 miles of bikeway paths in metro. The draft of the Bikeways Plan quotes that:
"The plan places a high emphasis on bikeway facility types that provide separation between motor vehicle traffic and bicycles. 68% of the total recommended bikeway network will be off-street paths or in-street separated facilities such as bike lanes or cycle tracks. An additional 13% will be bicycle boulevard facilities, local neighborhood streets with low traffic volumes."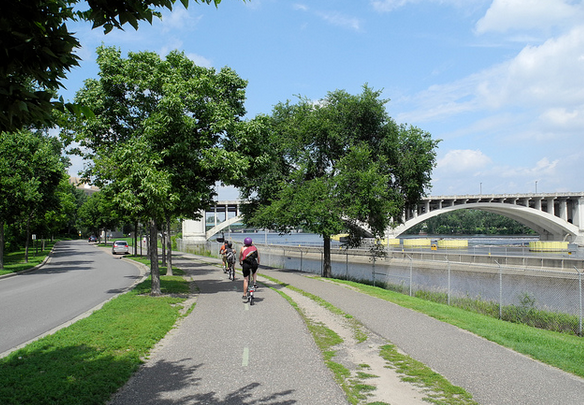 I myself have witnessed an accident where a car crashed into a bicyclist. The bicyclist was fortunate enough to get up and walk away from the scene, but this is all too common. Bicyclists need separate lanes from cars. Traffic is an issue in itself, and if we can eliminate congested roads by promoting safe places for bicyclists to ride, I am all for it. A source mentioned to me a common estimated time to add all the bikeways is 20-30 years from now. With roads being rebuilt all the time, why is it going to take so long to build in these paths? This project could easily be finished in a few years. Which leads to the last question: where will the money be coming from? Just because the Bikeway Plan passed doesn't mean Saint Paul employees will act quickly to get the project in motion. But this plan is something a lot of Saint Paul civilians have pushed hard to get through. Now that we have reached that point -- what will be next into making this a reality? Less cars, more bikes, and above all else, safety. There is no reason this project should be prolonged anymore. Photos via:
Jim Denham
--
Matt' Johnson