'Woodbury Days' -- It's No State Fair, But It Has Plenty of Heart
Posted by Brandon Hedges on Tuesday, August 27, 2013 at 12:00 AM
By Brandon Hedges / August 27, 2013
Comment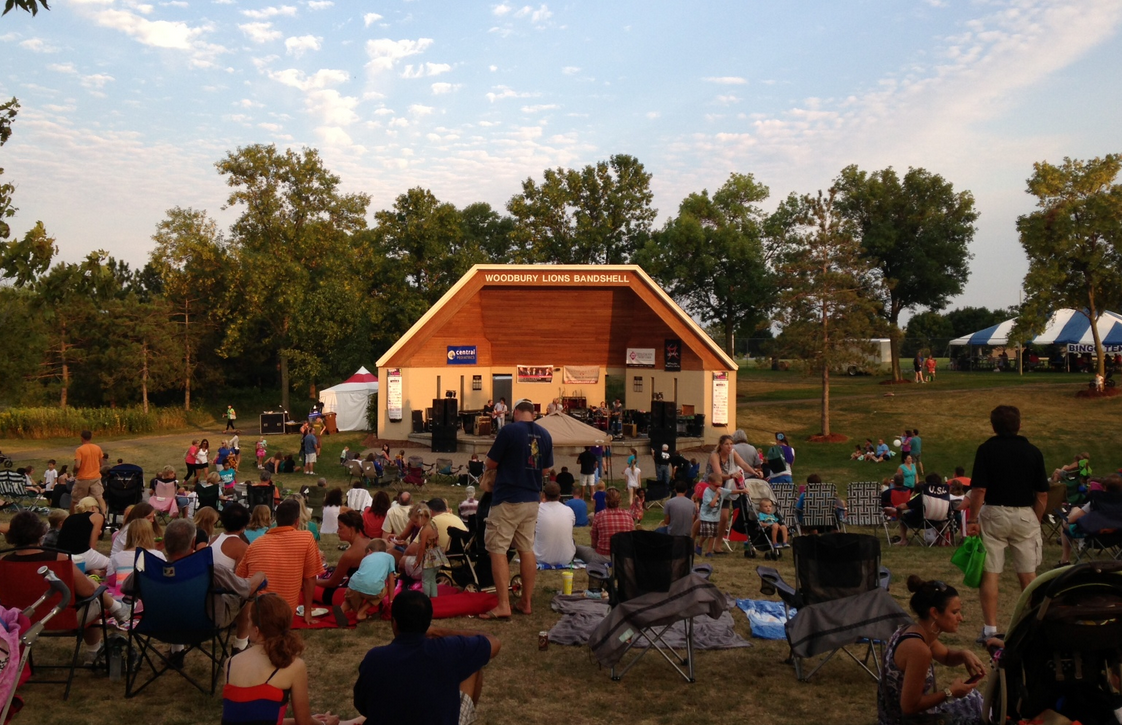 The Minnesota State Fair is not the only fair in town come August. This past weekend, Ojibway Park in Woodbury, MN played host to Woodbury Days. This event has been running for 35 years, so clearly it isn't simply a small gathering of a few Woodbury folk.
I attended this neighborhood/city type event with my family, a perfect outing for both kids and adults alike. There are a lot of the same attractions as the State Fair, live music, good food, and some rides for the kids, but this event doesn't come with the same headaches -- the crowds are much smaller, the parking is much easier, and this fair isn't nearly as expensive an excursion for a family. Food vendors at this event all have businesses in Woodbury: We sampled the Wildrice Burger from Kowalski's and it was a good value at $6 with chips, a drink and a cookie -- but probably not a burger I will dream about for years to come. DeLeo Bros. Pizza was new to the food tent this year and their meat calzone was amazing -- they also have pizza that gives the local pizza chains a run for their money. My kids loved the pizza from Rocco's Pizza -- the line was the longest at this event, so I'm guessing others liked the food options as well. My wife enjoys the Papa Delights from the local Irish Pub, O'Malley's located just off Radio Drive. And of course the Woodbury Day's staples for our family: the can't miss cheese curds from the Holy Cross Lutheran Church booth and Frozen Custard from Culver's.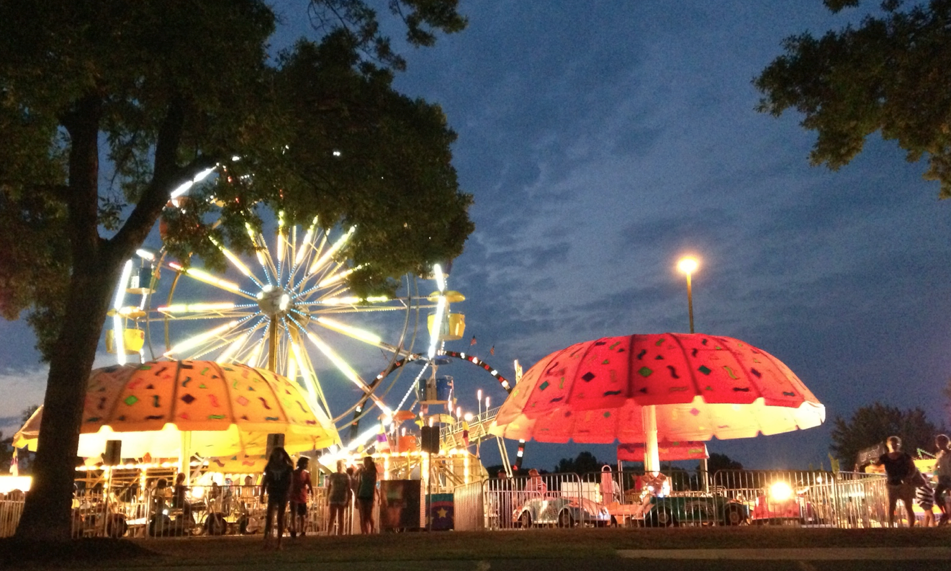 Here are some of the sights and sounds that take place at Woodbury Days throughout the weekend:
GB Leighton played Friday night
A beer tent featuring beers from Lift Bridge Brewery as well as other domestic beer and wine
Taste of Woodbury Food tent
Fun rides for the family
Spectacular fireworks display on 9:30pm Saturday night
Regional booths such as Afton Alps, Del Monico Dance, Vertical Endeavors, Woodbury Animal hospital and Central Pediatrics to name a few
Grande parade 1:30pm Sunday
Vintage car show
Sand Volley ball tournament
Even though the event has wrapped for this year, be sure to keep an eye out for Woodbury Days in August 2014.
For more information on this year's event, visit the Woodbury Days
website
.