Would You Welcome Adrian Peterson Back to the Vikings?
Posted by Matthew Deery on Thursday, November 6, 2014 at 12:00 AM
By Matthew Deery / November 6, 2014
Comment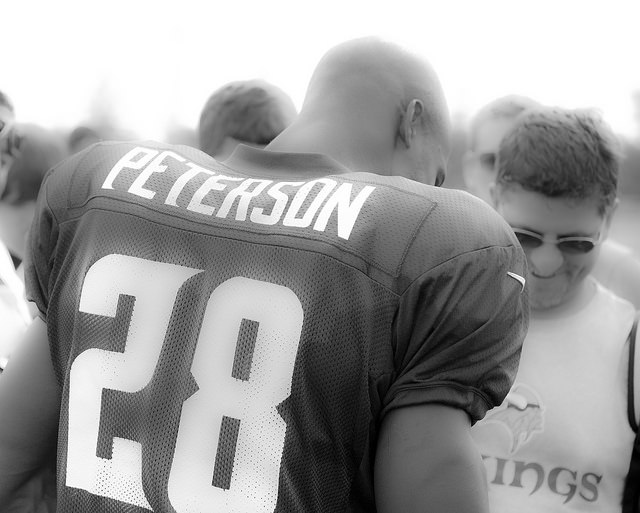 With Adrian Peterson striking a plea deal with the Texas court system, a misdemeanor charge, the All-Pro running back is on a path back to the football field. But with his playing status in the hands of the NFL higher ups, a decision isn't likely to be speedy. Even if it takes the NFL a couple of weeks to hand down a decision, Peterson's return to the game is likely imminent this season (unless the league bans him for the rest of the season, which is unlikely). I remember when the horrible news broke, social media and all my social circles were abuzz non stop with opinions on the matter. Everyone had something to chime in on domestic abuse, disciplining children, etc., etc. So now that this whole ordeal has started to come to an end, my question to fans is, would you welcome Adrian Peterson back to the Vikings? If the question was directed at me, I would say
"yes."
For one second do not think I agree with Peterson's actions -- I think 'whopping' a kid with a 'switch' is a dated, ineffective and cruel way to discipline a child. With that said, I think Peterson has been penalized more than enough for his crimes, missing eight games of the season (and an NFL fine is likely upcoming), having his name (rightfully) dragged through the mud, and the incurred fines and community service.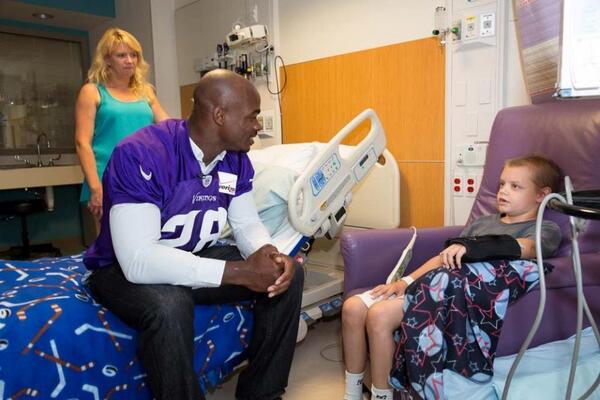 People make mistakes, sometimes
huge
ones, even (and often especially) athletes. When people make mistakes and feel remorse for their actions, pay the price, we as society should give them a second chance (obviously some crimes are easier to forgive than others). Despite this awful incident, we can't forget the type of man, role model and philanthropist Peterson has been in his career (aside from his promiscuous ways earlier in his life -- not judging, just highlighting). The number of organizations and charities he has helped is many, the number of sick and disadvantaged children he has met with is even more, and the number of lives he's touched is countless. The people who really
know
Peterson rarely have a disparaging thing to say about him. Does all that get erased because Peterson chose the wrong type of discipline for his child? The NFL has embraced men who have killed and tortured dogs, raped women, drugged prostitutes, and even killed friends while driving drunk -- some are still even playing now while others are in the Hall of Fame. Shouldn't Peterson get a second chance? He admitted he was wrong, he appears to be full of genuine remorse. And on a positive note, he will now be the face of domestic abuse and will likely help so many victims with his upcoming promotional campaign against this type of violence. With the right attitude, he can change himself as a father and hopefully change others who thought like he did. If Peterson is willing to change and admit fault, we as distant spectators should be willing to give him a chance to earn his trust back, both as a role model and as a father. The mother of the child he 'whooped' agrees with the plea deal and even is going to allow Peterson to continue to play a role in his son's life. Peterson's family is moving past this, and as fans, we should too. We should never forget what he did -- we should use it as a learning experience to be better parents and to help us be more aware of child abuse. For those who will never welcome Peterson back to the Vikings, or the NFL if the running back ends up playing elsewhere, remember that none of us are without faults, wrongdoings or stains on our character. Those faults don't tarnish you as a person -- these faults shouldn't tarnish Peterson as a person either. Photos by: Matthew Deery -- Minnesota Vikings