'Wunder Strings' and the Art of Crafting a Violin
Posted by Troy Larson on Tuesday, November 3, 2015 at 12:00 AM
By Troy Larson / November 3, 2015
Comment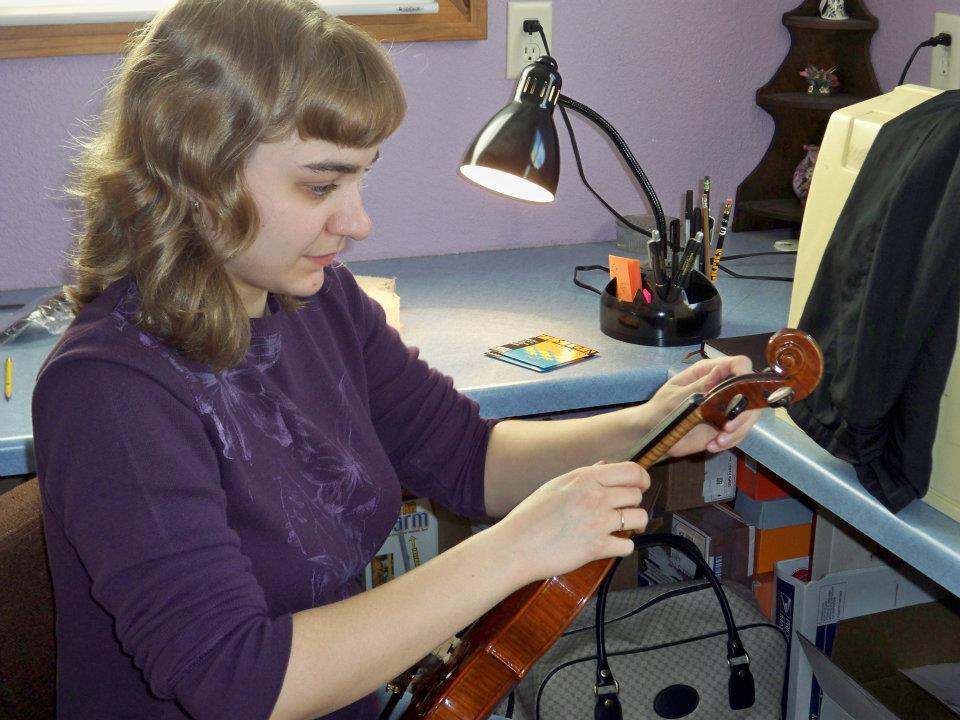 Alyssa Wunderlich is not your typical music instructor. Yes, she does give lessons in both piano and violin. So, what makes her different from typical music instructors? The 25-year-old also builds her own violins -- she also repairs stringed instruments, specifically of the violin family. It isn't as common these days for someone to get a handmade violin since people find it easier to buy one that was made at a factory or they use a violin that was passed down from generation to generation in their family. It was a lifelong journey that led Alyssa to this career path. It all started at the age of three when she saw someone playing the violin.
"I remembered being just absolutely captivated at how it sounded and how it looked as the person played it," Alyssa said.
At the age of 12, Alyssa began taking piano lessons. She didn't take up violin until the age of 16. I inquired about if it was necessary to start playing the violin at an early age to be great at the instrument.
"It helps if you start at an early age because you're exposed to it longer," Alyssa explained, "but it isn't necessary to becoming a really good violinist."
For one year, Alyssa attended Minnesota State University Mankato for music education. Through that, she discovered she didn't want to work in a public school setting. She still wanted to do something that involved the violin, but wasn't sure what. One day, her mother found an advertisement in the newspaper for an antique violin. Alyssa had been wanting a better violin to play on. Unfortunately, it was a broken down violin with guitar parts glued on the top with a hot glue gun. She bought it anyway.
"As I was cleaning it up, I had the thought of, 'wow this would be really fun to do,'" Alyssa said, "Take something that is so broken and be able to fix it and give it its voice back."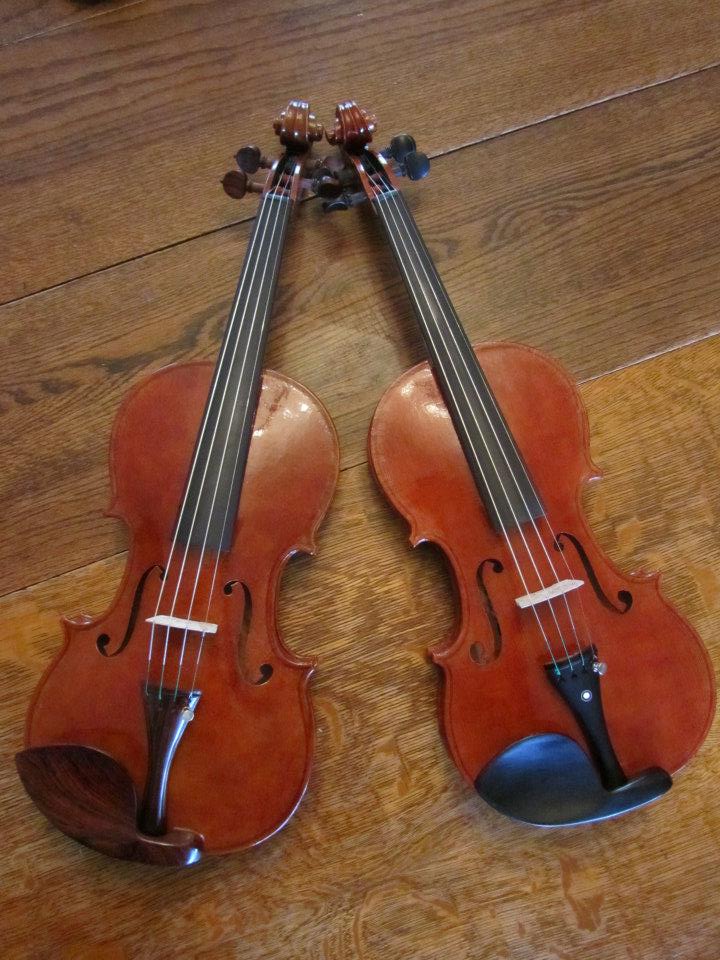 Alyssa went for a year at Southeast Technical in Red Wing, Minnesota, for their instrument repair program. Some of the classes included: the history of violin making, how to varnish, how to glue parts back together and how to restring a violin. Classes would run for three to six weeks. As part of her training she took an optional course in learning how to build a violin.
"That was one of the most incredible things I'd ever done," Alyssa said of the violin making course. "It was inspiring. I knew I'd found my calling cause it was one of those things that made me gay with excitement every time I picked up the wood in my hands and started carving away on it."
It took Alyssa two semesters to complete her first violin. After graduating from the program, she retook the violin building class a second time and made another violin. That instrument is the one she currently plays. Her most recent one which she completed during an apprenticeship took her close to two years to complete, which is not uncommon. It's a tedious process to build a violin. First, Alyssa starts with the mold. Then, she shapes the sides which are thin pieces of maple. She then makes the top which is made of spruce and the bottom which is also made of maple. After the body is done, Alyssa makes the neck which is made of maple. Then, she makes the scroll, the top where the strings and pegs attach. The finger board is made of ebony, which is a wood from Africa that is dense enough to withstand the fingering of the violinist. Once the neck is completed, Alyssa attaches the neck to the body then varnishes the violin. The strings follow along with some other minor steps.
Since Alyssa completed her apprenticeship last year, she has been working on her own out of a farm house on her grandmother's property outside of Faribault. The name of her studio is Wunder Strings. Currently, she does repair work as it comes in. Not only that, she gives lessons to 16 students in both violin and piano. Also, she's working on her fourth and fifth violins which she hopes to have completed by Christmas of this year with starting price of $5,000 per violin. It's more time efficient to work on two violins at the same time. Besides her studio, she also plays in two orchestras as well as works a couple of part time jobs. It should be noted although Alyssa does not make her own bows, she uses a bow made by A Wunderlich, Max Wunderlich, from Germany. She doesn't think that he's related to her since Wunderlich is a fairly common name over there. In the future, Alyssa would like to have the building and repairing be the main focus. She also would like to make violas and cellos. As for the students, she sees that coming and going. It wasn't her ultimate goal to be a teacher, even privately but that is what pays the bills. It has taken five years for Alyssa to get to where she is currently at. She has advice for people regarding their dreams even if it may be not what they thought.
"Don't ever give up on your dreams." Alyssa said, "If you know what you want to do, just go for it with gusto."
When I had finished asking all my questions, I asked Alyssa if she had anything to add.
"If you know kids who are taking music lessons, encourage them to stick with it for it will take them far. They won't regret it later on," she said. 
Both of these pieces of advice have helped Alyssa to get to where is currently. And, they will take her far even with the art of hand crafted violins. Photos courtesy of: Alyssa Wunderlich