'Yeah Yeah Yeahs' @ First Avenue
Posted by PJ Mudd on Friday, June 28, 2013 at 12:00 AM
By PJ Mudd / June 28, 2013
Comment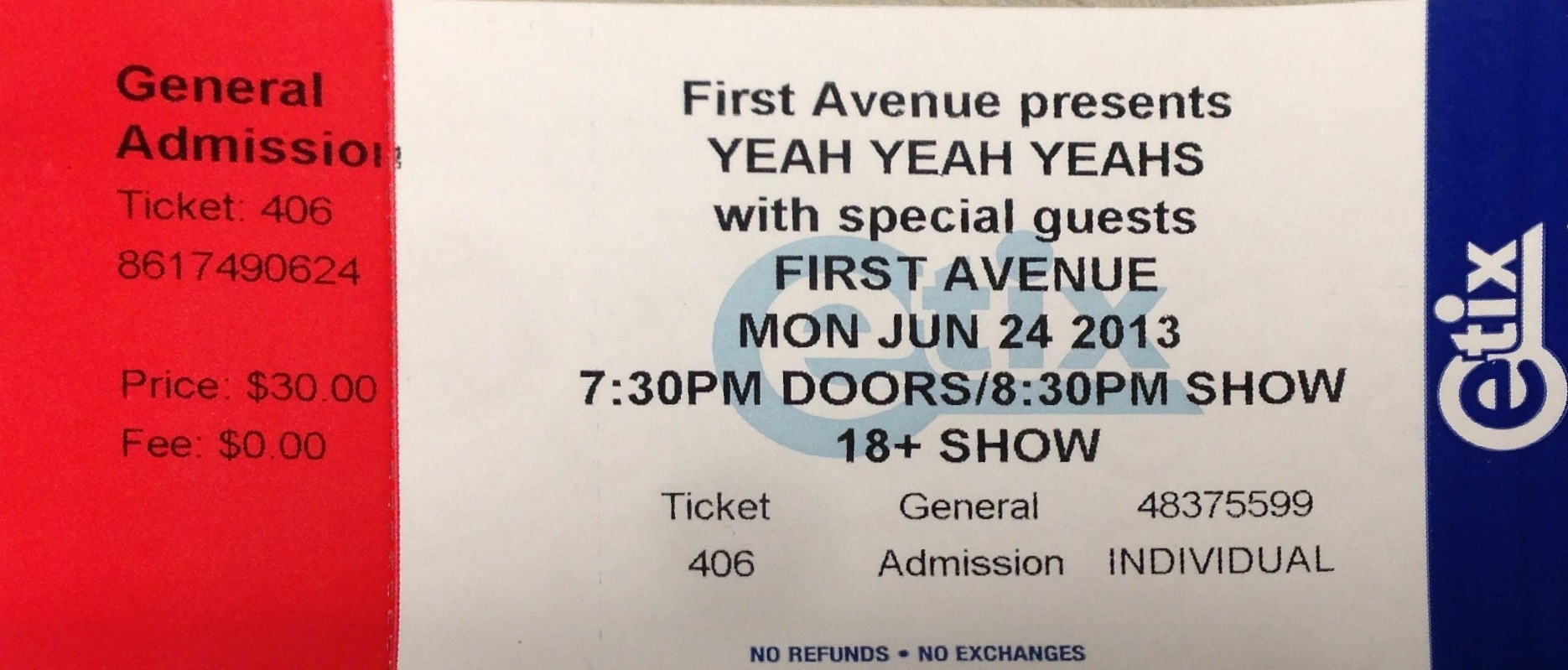 Easily one of the best, most entertaining shows I've seen this year. Karen O puts on such an amazing display, it's almost not human. Monday night, First Ave was absolutely packed. Sold out of course, but also packed. Like, couldn't get near the stage, packed. Like, couldn't find a decent spot to see, packed. During their almost 90 minutes, including one encore, they filled a third of their set with material of their new album, 'Mosquito' and the rest covered their previous 5 albums.
The audience was obviously enjoying themselves the entire time, but when 30 minutes in they played 'Heads Will Roll', things got taken up a notch. Everyone went ape shit.
Towards the end of the show, the band took some time to bring out local icon,
Har Mar Superstar
to help sing happy birthday to their touring keyboard player, Dave. As a side note, you should check out Har Mar's Vine posts he made with Karen O, they're pretty amazing.
90 minutes seems like a long set for most bands, but when you have 6 albums worth of material, I was hoping they would have gone longer.  When it was all over, the audience was definitely left wanting more, which goes to show what a fantastic time was had.