You Won't Be Missed Kevin Love
Posted by Matthew Deery on Thursday, August 7, 2014 at 12:00 AM
By Matthew Deery / August 7, 2014
Comment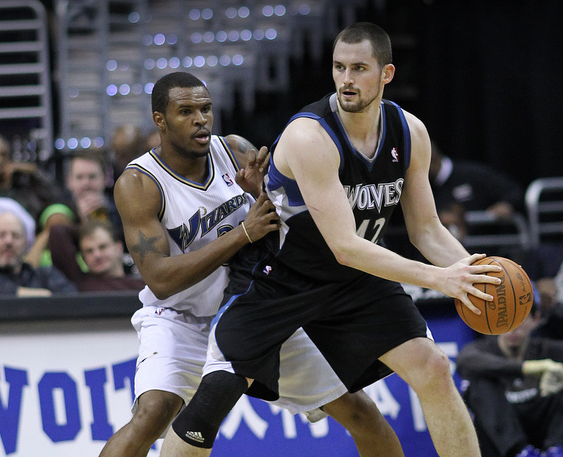 I for one am one of those people who initially liked Kevin Love when he was drafted all those years ago -- he was a scoring and rebound machine and he seemed to have the potential to pull the Wolves franchise off the snide. But as the team worked toward the past few seasons with the glimmer of hope it would be "the year" the Wolves made it back to the postseason, the team never delivered. (Love also missed extended time in one season because of "
knuckle pushups
.") It's hard to dispute that the Wolves have had competitive rosters over those seasons, but still no playoff push from any of the teams. Although Love isn't entirely to blame, I'll make the argument that he was the best player on the squad and undisputed team leader, so most of the blame falls on his shoulders. That considered, hearing of his trade to Cleveland, goodbye Kevin Love, good riddance, you will not be missed by this Timberwolves fan. After whining and complaining about the Timberwolves state of mediocrity, Love finally
got his wish
and was traded to the Cleveland Cavilers to join LeBron James. His temper tantrum paid off, now he's off to Cleveland -- get ready Love, now you can't just grab rebounds, score, and play no defense anymore -- expectations of playing alongside the best player on the planet are going to be sky high -- no more mailing it in, skipping out of the defensive side of the floor and sitting back and pointing fingers.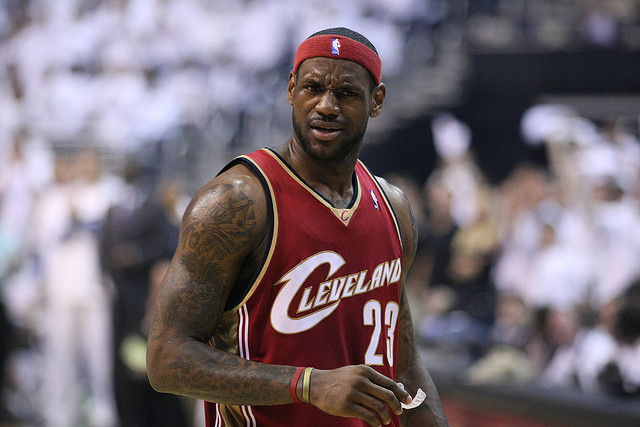 As you can tell, my love for Love (pun intended) really hit the rocks over the past two seasons, much more so when he complained about not being on a playoff team
ever
and demanding a trade from Minnesota. (To which I reply, you're the team leader, DO SOMETHING about it -- KG led much less talented teams to the playoffs.) Well, now Love is gone and the Wolves got in return two very talented young players in Andrew Wiggins and Anthony Bennett (though Bennett is considered a potential bust), the past two number one overall picks in the NBA Draft, as well as the Cavs' first round pick next season. I'll take that over a whiny NBA star who doesn't play defense and doesn't want to be in Minnesota. I hope Love finds success in Cleveland because I do 'heart' LeBron James quite a bit and I want to see "The King" win a championship for the Cavaliers. But Love better pony up and learn to play some defense and not disappear for stretches of games -- no more excuses about being on an inferior team -- the lights are brighter alongside LeBron James (just ask Chris Bosh) and Love will be asked to perform at a high level, all the time. Let's see if he is up to the task. Photos by:
Keith Allison