Your Oscar Movie Favorite: Brother Where Art Thou?
Posted by Tony Randgaard on Sunday, December 9, 2018 at 12:00 AM
By Tony Randgaard / December 9, 2018
Comment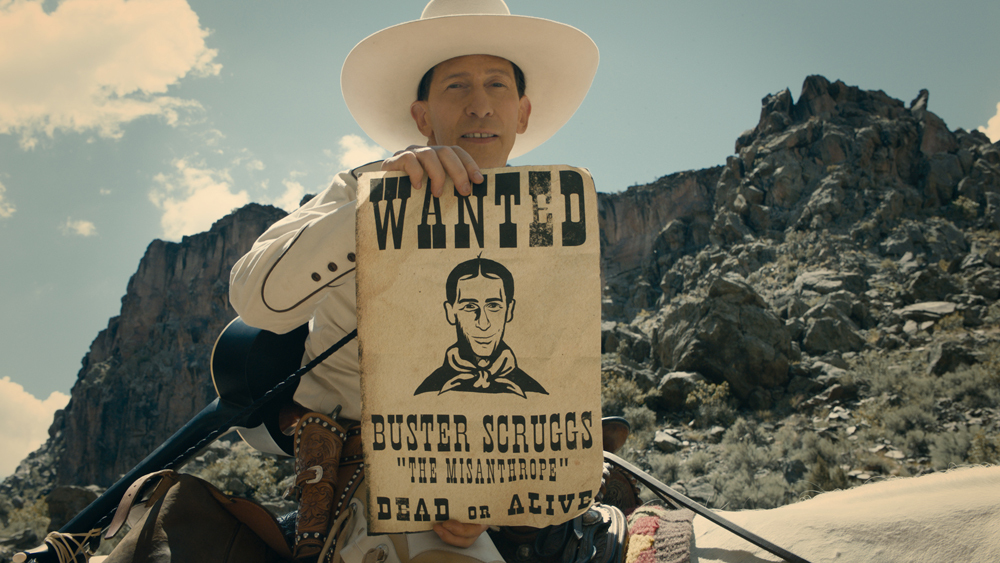 With a sense of alarm, I read that the new Coen flick
The Ballad of Buster Scruggs
will see a very limited theatrical run in just a handful of cities -- with bookings as short as two weeks. Netflix bankrolled the picture and is carefully guiding distribution alongside its live streaming launch. As a devoted Coen brothers fan, there was no way I was going to miss the movie on the big screen. Alright, a quick search to locate where Buster Scruggs is showing and oddly only the Landmark Lagoon Cinema is popping up?
Why wouldn't they put such a hot property from our hometown icons in the modern and expansive Uptown?
Sure, I understand the movie is an anthology of six stories but it is a Western and the Coens have made that canvas their masterpiece with
True Grit
and
No Country For Old Men
. So I arrive early for the Sunday 9:50 p.m. showing and lo and behold, I am one of
only three people that show up to watch it
. Is it a dud? Not at all. At least two of the short films in the anthology would be prime contenders for an Oscar in the Short Films, Live Action category. The vistas of the old West are breathtaking and the screenplay already grabbed top honors at the Venice Film Festival. After a little digging, I learn that I am not the only one experiencing a challenge in finding the movie. The New York Times called the release of the movie "a mirage;" pointing out that it was released for only four days in New York, Los Angeles and San Francisco. Moreover, the film ran in a Landmark theatre in Los Angeles with a capacity of only 80 seats! A San Francisco producer, Jared Gores caught the movie by mistake. He was attending another Landmark showing and just happened to notice that Buster Scruggs was listed on the marquee. When I asked the staff at the Minneapolis Lagoon about attendance, they stated simply: "It has not been busy." That has to be sour news for the Coens whom grew up barely three miles down the road.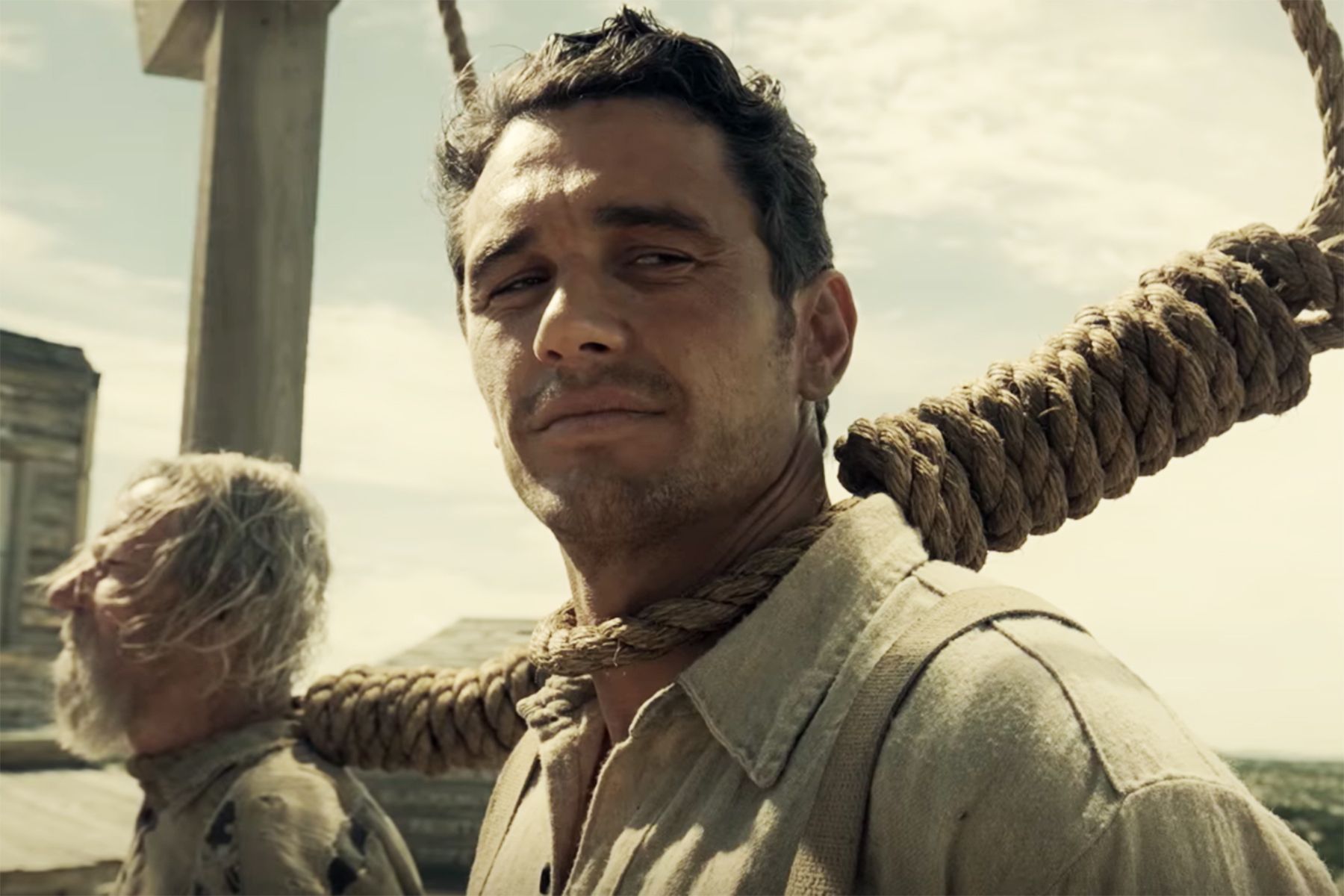 So what gives? Why is Netflix making such an anonymous and half-hearted effort to debut the film? This sounds like a perfect job for George Costanza: distribute the film with little advertising; in a small theatre for such a short timeframe that nobody sees it. Certainly, it makes sense that Netflix would protect their subscription business but there is more to it. Netflix has become a major Hollywood player, producing many quality films in recent years, yet has only been able to garner one Oscar. The Academy has been quick to overlook their growing online content. This season Netflix produced two key contenders in the award derbies: Buster Scruggs and also the highly anticipated Cuaron film
Roma
that is playing now. Again, that film showing here in only one small Landmark auditorium (Edina). Netflix is trying to maneuver a tightrope by facilitating exclusive theatrical releases for its superstar directors -- balanced against its crucial online interests. This is a marketing trend that may persist. The cinema giants AMC and Regal do not accept films that will be streaming online within 90 days so that leaves Netflix to bargain with independents such Landmark, Alamo Drafthouse or Mann Theatres in our region. I chatted with the creative manager at Alamo Drafthouse Cinema - Woodbury, Tim Holly, and he said that Buster Scruggs was not offered to them. The theatre is open to working with Netflix and recently played their films including
Apostle
,
Cam
and
Hold the Dark
. He added that the chain was interested in the prime Oscar contender
Roma
but that the details could not be worked out. Mann Theatres did not pick up Buster Scruggs or Roma in this region at all. On the bright side,
The Ballad of Buster Scruggs
may have never been made without the clout of Netflix. The Coens
told Indiewire
that they never even tried to get financing from the big studios because their funds are being earmarked for Marvel and DC comic book blockbusters. They felt they would have been rejected. Instead they went directly to Netflix and were successful in securing a budget that could unlock the magic of the sweeping, star-studded anthology. Time is running out to see Buster Scruggs in a theatre. Its Lagoon run
ends on December 13
. The moral of the story for cinema aficionados is that you must be keenly aware of Netflix release details. It is clear that 'George Costanza' managing their theatrical releases has little interest in letting you know where or when they may be playing.